Kal Lavelle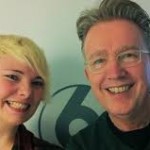 Stephanie O'Brian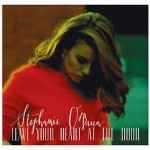 …and B en C orby (11)
Kal Lavelle, a returning artist, is an Irish born singer songwriter, now living in London. The Sunday Mirror listed her as a 'One to Watch' and Ed Sheeran brought her on tour in both the UK & Ireland. Kal's EP 'Shivers' went Top 5 in the UK iTunes 'Singer Songwriter' Chart, and the single was named iTunes 'Single Of The Week' in the UK (downloaded more than 60,000 times!)…additionally, she entered the Top 10 singer songwriter charts in Japan, Netherlands and Belgium.
Stephanie O'Brian is making her début here is mesmerising, mysterious and carrying a bold femininity in her style and sound; She's is a singer-songwriter and musician from London. She came to the music scene in her teens as founding member of Universal signed pop-harmony band The Puppini Sisters; before leaving several years later with a drive to strike out on her own. She's worked alongside artists such as Michael Buble, Carole King, Cindy Lauper and toured all over the world; her eclectic influences and experiences percolate her music….I can't wait. Ben has opened here on a number of occasions and aged just ten, opened boutique Music Festival Buryfields. Ben writes and plays his own material together with some 'tribute' songs which he really does make his own. He gets better with each live show and he'll be sure to inspire you to pick up an instrument, whatever your age.