Sat 07/11/2015                Black Feathers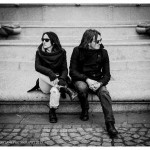 The Black Feathers are an award winning duo from Gloucestershire in England.
The perfectly paired voices of Sian Chandler and Ray Hughes intertwine effortlessly to create a genre-defying sound, combining elements of folk, roots, americana, and southern rock. The duo have been touring all over the UK for the past 2 years, winning over new fans of all ages everywhere they go.
They have performed at festivals all over the country, including the prestigious Cambridge Folk Festival,Stroud Folk Festival, and Maverick. They were awarded the 5 Valleys Folk Award in September of 2013, and theFolkstock Arts Foundation award for Best Live Performance in February the following year.
2014 also saw the release of Strangers We Meet, the duo's debut 5 track EP, garnering national airplay on BBC Radio2, as well as regional play across the country and warm reviews from the music press, including The Telegraph, fRoots Magazine, and Acoustic Magazine.
 Sam Sallon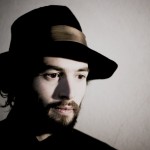 Making his second performance here, 2013 saw the release of One For The Road, Sam Sallon's debut album. A genuine labour of love, it took Sam and his producer David Watsonover two years, working strange hours on downtime out of several studios, to create this record of twelve songs and an orchestral afterword.
Sam Sallon was born in London and raised mostly in Manchester as the fourth child of eight. He started writing songs while still at school and played throughout his teens around Manchester at venues like Night and Day, Band On The Wall and the Roadhouse.
Outside the studio, Sam has spent the last few years perfecting his delivery and finding fans on tour with a diverse set of homegrown and international talents including Paul Kelly, Pete Doherty, Mark Fry, Dot Allison,Lucy Rose, Johnny Flynn, Son of Dave, Fionn Regan, Nick Harper, Rodrigo y Gabriela, Kami Thompson(Rails),Johnny Bramwell, Lyle Lovett, Nouvelle Vague, Paul Wassif (Three Pilgrims) and the Neil Cowley Trio. Sam recently completed his second UK radio tour.