Live Music #HomeToEmergingStars
If you would like to come to one of these events… (if we've not met) I'd like to meet or at least talk with you first.
We have no bouncers or doormen; this is my home, I want you feel and be safe, you will be introduced to whomsoever you are sat beside and everyone becomes family. This means you will be surrounded by like-minded souls in this extraordinary venue; it ensures a safe environment, for you, your partner, you children, your friends, where some of the most extraordinary emerging World class musicians perform original music…and we listen, in silence…that's the deal.
It's intense and uniquely special.
The shows go live at 8:15 pm (20:00GMT) so ideally arrive at 7:30 pm so we can get you seated and  there is a home cooked meal as part of the show, included in your ticket. If you are struggling to pay the full price, I am happy to accept an offering.
Tickets prices:
Adult prices are £25 if booked one week prior to the event; if booked in the week of the event £30.
Concession 70+ £15 if booked one week prior to the event; if booked in the week of the event £20.
Under 25's £15  
Under 10's FREE
In essence, ticket prices remain unchanged with Adult prices £25 and 70+ £15 but only if booked at least one week prior to the event. If booked in the week of the event it will be £30 and £20 respectively, with Sunday  23:59 being the cut-off deadline.
Under 25's £15, this rule will not apply and under 10's still come for FREE..and this incudes food.
Like all rules, there are exceptions.  If the nature of your work or circumstances prevent you from knowing your availability until the last moment, you must have at least expressed an interest in coming to a particular show by email beforehand to avoid paying the higher price. If there are other extenuating circumstances, please email.
Tickets should be paid for before the event please; if you are known to me and I have agreed to this, you may pay cash on the night.
To book/reserve or buy a ticket, please email me and either PayPal (PayPal only: Please add £1 per ticket handling fee) or transfer the money to:

s/c 089250
a/c 70576593
Gigs & Parties: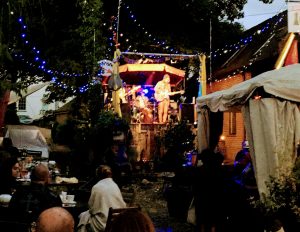 We showcase the most incredibly talented musicians every Saturday night.
Tickets prices:
All ticket prices include a home cooked meal with a  home-cooked vegan option!
Over 25: £25  Under 25 and 70+: £15
Under 10: free
 Tickets should be paid for before the event please;
if you are known to me and I have agreed to this, you may pay cash on the night.
The 1st confirmed bookings get seats  nearest the musicians/choice of seats,
…and if you cannot be here, link to the LIVE STREAM on YouTube
View previous shows
here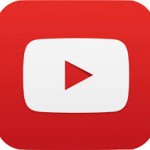 #HomeToEmergingStarsms
I do hope you can make it…call/text me or better still, mail me richard@the-drawingroom.co.uk
18th         The Dunwells  &  Natalie Gelman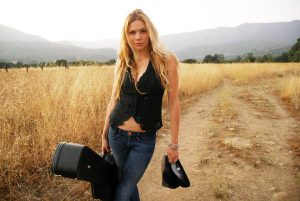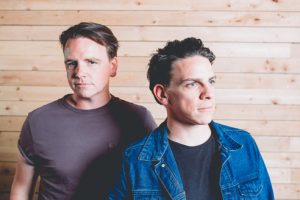 I caught  The Dunwells playing at The Bedford, Balham, stunning. Consisting of two siblings, a hardworking duo from Leeds and they are preparing to release their new EP, COLOUR MY MIND, which will be released December 1st. The single off of that album (by the same name) will be released on October 13th. Big voices, big guitar and stunning tunes. Highly recommended.
Natalie: Raised in the old West Village, NYC stomping ground of songwriting greats, Natalie Gelman grew up amidst artists and true bohemians. She borrowed a friends guitar at 16 and started writing songs on it immediately and began busking on subway platforms soon afterwards when she grew tired of pretending to be 21 to play clubs in the city. She played here a few years ago and has since supported Bruce (the boss) Sprintein before deciding to return to the UK this year. Cant wait!
25th         NO GIG
Sept
1st           Me for Queen and Sansha
15th        Joe Slater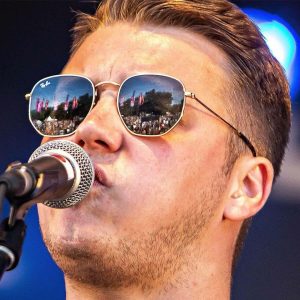 with support from Octave Lissner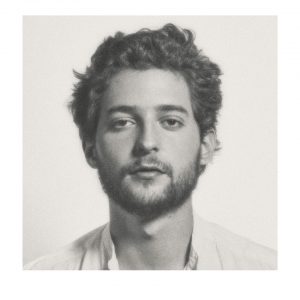 22nd      No gig planned
29th     Hattie Briggs and support from Gareth Lee a singer / songwriter / session musician hailing from Cornwall in the UK. Likened to James Taylor, his music focuses heavily on story telling and memorable melodies. "It is great to see that poetic and skilful lyricists are still out there, and are resisting the allure of pop's bland content"  – Kingstock 100 word reviews
 After winning best solo male in the 'What's On' Music awards, Gareth went on to open for acts such as George Ezra , Pete Murray, & Bellowhead and toured extensively as part of the duo Gareth Lee & Annie Baylis. Playing nationally on the Folk & Festival circuit with a highlight being Glastonbury 2016. 
As well as his solo & duo work he's played as part of the touring bands, The Changing Room ,The Grenaways and more recently as a guitarist for Liz Mcclarnon at the O2 Country2County Festival and Nashville Nights. Currently in the process of writing & recording his 3rd solo release 'Calm & Chaos' Keep an eye out for lots of new music and touring in the near future
October
Born and bred in California, Craigie has charmed audiences in all 50 United States and throughout much of Europe, with a DIY spirit seldom seen these days. While touring solo and with the likes of Todd Snider, the Shook Twins, Nicki Bluhm, and ALO, he has taken the stage at festivals, sold out venues, intimate house concerts, center camp at Burning Man and even Gregory Alan Isakov's farm.
"John Craigie is a dude. Craigie presents himself as no more than that but he's a tremendously talented dude with a guitar and a great voice that can tell a funny story. Craigie can follow that story up with an even better song." – Glide Magazine
"Hanna has written music since her early teens, and her soothing guitar and soft vocals powerfully draw the listener in. For Unstruck, Hanna was able to collaborate with good friends who contributed to her songs such as Chris Lynch and Ben Berry (from Marty O'Reilly and the Old Soul Orchestra), Jessie Marks, Erin Chapin (from Rainbow Girls), Alexis Hawk (from MAJK) and her brother and classical guitarist Aaron Haas."
13              The Herron Brothers   Emily Magpie
20             Diana DeMuth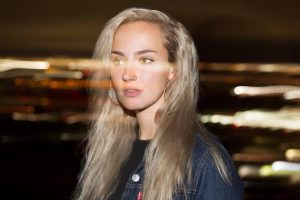 & Nico Gaul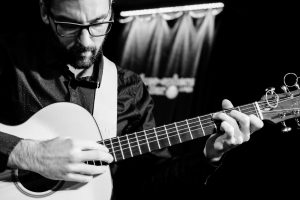 From the US and from Belgium. First Nico …somewhere between fingerpicking, blues, rock… all acoustic! He writes delightful tunes and his delivery is exquisite. This will be his first performance here and i'm very much looking forward to it.
Joe can count Folk juggernauts Bert Jansch and Davy graham became fans and shared the occasional bill together on what was then a bourgeoning acoustic revival. Here On This Frontline (2009) saw Wilkes fine-tune a politically conscious European folk identity. Looking For The Grave of Garcia Lorca came out (2012) If the previous two records hadn't already then this album set Wilkes apart from the rest of the acoustic artists, stealing lines from Victor Hugo, eulogising Lorca and not delivering a standard museum piece. 2018 sees the long awaited release of Japanese Elvis; a collection of mainly piano songs, suicide love ballads and cryptic political forebodings."
Nov
3
10        Lauren Ray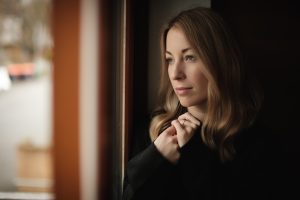 17
24
Dec
Touring some of Britain's best tiny venues this autumn to deliver up-close performances of new material, Jake Morley is one of the UK's most distinctive and interesting songwriters at the top of his game. Among the best lap-style guitar players in the world, he combines the sound of guitar, piano and drums into one instrument with see mingly impossible dexterity. Coupled with his incisive songwriting that moves seamlessly from heartbreak to humour, his fearless live shows mark him out as an artist to be seen as well as heard.
Below is work in progress…pls ignore!!
Jasmine Rodgers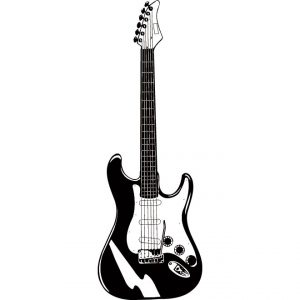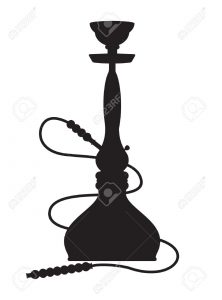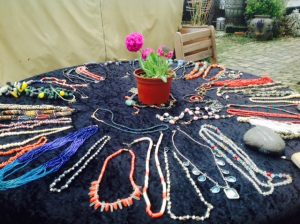 Mr Tom Hingley and Naomi Banks
this is work in progress:
Sara Cosgrove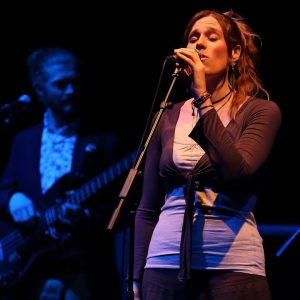 July 21st          Hollie Rodgers & Peter Conway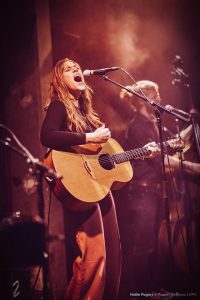 Hollie Rogers is a London based singer, songwriter and guitarist with an incredibly powerful voice. Her live performances consistently receive outstanding reviews, with regular reference to the level of honesty in her lyrics and songs.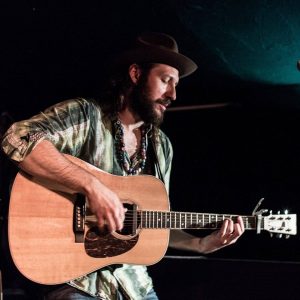 Hollie has supported acts like Suzanne Vega, Midge Ure, Paolo Nutini and Ralph McTell. playing with a full backing band or as a duo with double bass; her live shows are not to be missed.
Peter Conway is an acclaimed independent singer songwriter and recording artist who has gigged here a few years ago. He has a unique unforgettable voice and song delivery. Creating music, celebrated by both fans and the press alike, as being classic and timeless with a sound that is soulful, rootsy and deeply emotive.