Live Music Events Page #HomeToEmergingStars ….Scroll down for dates
If you would like to come to one of these events… (if we've not met) I'd like to meet or at least talk with you first. Why?
Well, we have no bouncers or doormen; this is my home, I want you feel and be safe, you will be introduced to whomsoever you are sat beside and everyone becomes family. This means you will be surrounded by like-minded souls in this extraordinary venue; it ensures a safe environment, for you, your partner, you children, your friends where some of the most extraordinary emerging World-Class musicians perform their original material…and we listen, in silence…that's the deal.
It's intense and uniquely special. Ask anyone who has performed or been here.
So, here's the plan. Turn up at 730 pm….food is served shortly after you arrive.
The music starts at 8:15 pm (20:15 GMT) so ideally arrive at 7:30 pm so we can get you seated, watered and  fed; there is a home cooked meal as part of the show, included in your ticket. If you are struggling to pay the full price, talk to me, I am happy to accept an offering.
Tickets prices:
Adult prices are £30 (Early-bird tickets-if booked one week prior to the event £25)
Concessions (70yrs+under 25yrs) £20 (Early-bird tickets-if booked one week prior to the event £15)
Under 10's FREE   come for FREE..however add £4 for food, if they wish to eat.
And here's an EXTRA incentive to book ahead.
Book two or more dates and save £10 on the second (or additional) date (so just £20)
…and pay just one week before each gig.

Like all rules, there are exceptions.  If the nature of your work or circumstances prevent you from knowing your availability until the last moment, you must have at least expressed an interest in coming to a particular show by email beforehand to avoid paying the higher price. If there are other extenuating circumstances, please email.
Tickets should be paid for before the event please.
To book/reserve or buy a ticket, please email me and either: 
transfer the money to:  s/c 089250      a/c 70576593        OR
PayPal PLEASE NOTE:
PayPal only: Add £1 per ticket handling fee)
Gigs & Parties: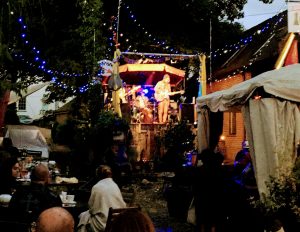 We showcase the most incredibly talented musicians every Saturday night.
 Tickets should be paid for before the event please.
The 1st confirmed bookings get seats  nearest the musicians/choice of seats,
…and if you cannot be here, link to the LIVE STREAM on YouTube
View previous shows
here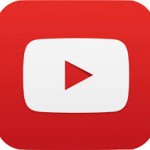 #HomeToEmergingStarsms
I do hope you can make it…call/text me or better still, mail me richard@the-drawingroom.co.uk
27th April               Kathrine Priddy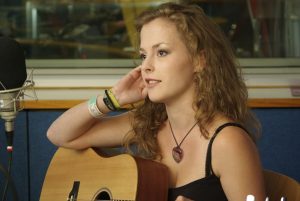 and Mark Hole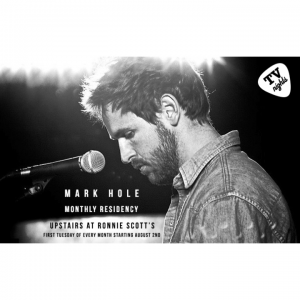 The great Richard Thompson – RT recently named Kathrine's music as his 'Best Thing I've Heard All Year' in MOJO Magazine.
Katherine Priddy has recently come to my attention as she emerged with her long-awaited debut EP 'Wolf', which has already been well received by the BBC 2 Folk Show, BBC 6 Music and BBC Wales with some excellent reviews.
Folk Radio UK pronounced the release to be "something extraordinary indeed…one of the most beautiful voices I've ever heard. Her tone, phrasing pitch and sentiment…it's flawless". At only 24, it seems hard to imagine that Priddy's haunting vocals and finger picking guitar style have already been captivating audiences around the UK for the past 7 years.
Mark Hole …a returning artist I have described as the greatest showman and the rudest (cheeky) man to have played here and when he came here last year he absolutely smashed it. He has powerful music (piano) and a delivery that will leave knowing 100% ..you have been entertained! Packed with humour, personality, great music and exquisite charm, Mark has performed at The Royal Albert Hall and held a residency at Ronnie Scotts.
4th May     (be with us all!)             Will McNicol & Amrit Sond 

Grammy Award Winner Amrit Sond has graced the same billing as some of the world's most renowned Guitarist's on the scene today; Dominic Miller (STING), Hugh Burns (George Michael), Ronnie Johnson (Van Morrison, Leo Sawyer) to name but a few.

His unique contemporary instrumental music draws on elements of World Music, Jazz, Classical and New-Acoustic all honed into a highly refined and melodically driven compositional approach.

He is also a 2 time GSMC Award Winner for Instrumental Artist of the year (2016 & 2019) and is signed to Solid Air Records in the USA.
"…his totally radical, unique approach to the instrument is awe-inspiring. His music is imbued with obvious passion for the instrument… exploring the cutting edge of endless possibilities as if it were his home." ~ Time Out / London
11th May Chapter 13 (private gig)
18th May                  The Portraits and Sadie Jemmett

The Portraits are a Somerset Acoustic duo …Lorraine and Jeremy Millington, vets of six Glastonbury's and whose 2017 tribute song for Jo Cox MP went viral and championed by Clare Balding on BBC Radio 2. Their storytelling song style, a worldly mix of Anglo-Irish harmonies and upbeat catchy tunes, provides the backdrop to a recurring theme of unity and peace in these turbulent times. Their 2018 was largely taken up with a crazy and fabulous Song of Unity project, where people sent the band video selfies saying or singing one word into their phones, 'Harmonise', with every single one used on their new single of the same name, inspired by Jo Cox's mantra of "we have more in common than that which divides us". Their forthcoming 2019 album will feature 'Harmonise' and a dozen more songs inspired in one way or another by the same theme of the triumph of harmony over discord. In that way, it will truly be a song cycle for the turbulent times we are living through.

Sadie Jemmett's extraordinary songs reflect a remarkable life. Behind the entrancing.

Her journey has followed a jagged course from a wildly bohemian childhood and teenage runaway to her role today as one of the most original singer-songwriters to excite our ears in many years.

Sadie has released 3 albums ,'The Blacksmith's Girl' mixed and produced in Los Angeles by Grammy winner David Bianco (Bob Dylan, Johnny Cash),. The album was released in autumn 2011 to critical acclaim on Wildflower Records, the label run by American folk legend Judy Collins, London Love Songs, Recorded partly at the Legendary Abbey Road Studios, London, And 'These Days: Live At The Green Note' (2018) which earned a 4-star review in Maverick Magazine.

Sadie's new album will be released early summer 2019 on Two Up Two Down Records.
25th May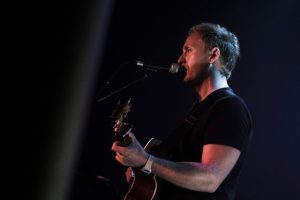 James Kirby and Inbar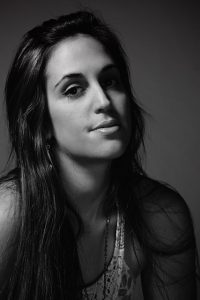 Singer-songwriter Inbar Starr  is from Los Angeles, California and touring in the UK to promote new music/album release. With her dynamically exquisite voice, rising artist Inbar has been captivating audiences from a very young age.  She writes delightful melodies with her own unique storytelling ability and super interesting voice.
James, part Nordic part English and totally musician, a returning  Acoustic singer songwriter performs high energy shows with beautiful & melodic songs that captivate audiences of all ages.

1st June                   Herron Brothers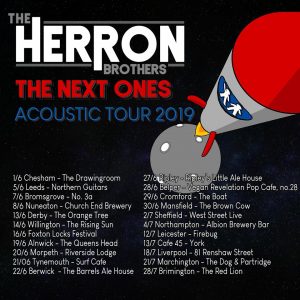 & with support from Sansha,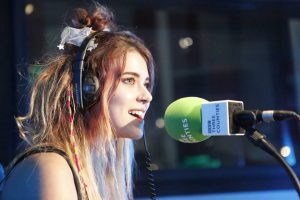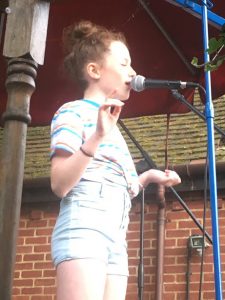 Ruby Leigh and Ed Campbell
8th June                  No Gig
15th June             our local, boutique festival; so no gig, however a number of Drawingroom musicians will be performing there, Billy Watman and The Kings Parade and Ruby Leigh. Make sure you get your tickets soon as this year will sell out ahead of time.
22nd June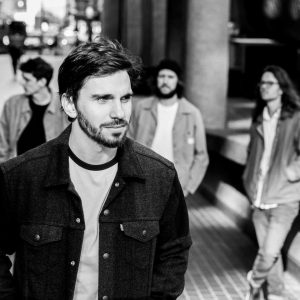 Night Flight & Kevin Pearce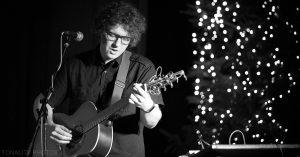 Sam, who leads this happening band, is returning with the whole band. Sam and Harry`(Phillips) played at our first out door gig in Easter, prompting one guest to write "I just wanted to say thank you for the most magical evening on Saturday night. It was perfect, like out of a dream"  They were sublime, think Pink Floyd meets David Grey. Click on their name, and indulge in their magic. Counting Elton John as one of their fans, they've already supported Paul Simon and James Taylor…so put that in your pipe and smoke it!
Kevin Pearce is awesome, a Songwriter who has received huge praise for his work from The Independent, The Guardian and Mojo magazine, as well as receiving BBC Radio 2 and BBC 6 Music support.  He has toured with the likes of Turin Brakes, Beth Orton, Roddy Frame (Aztec Camera) and Echo And The Bunnymen. Aside of his music, Kevin is super funny; dry dry whit and great timing…tonight, you will be entertained…totally.
29th June   no gig..
6th July  Candy Says and Max Blansjarr
Oxford comes to Chesham.
Two bands from Oxford,..  what a night I have in store for you. Juju of Little Fish, has much to do with tonight's show. Not least as she is the voice of Candy Says, ably assisted , held, encouraged and supported by Ben, all six foot +++ of him together with a huge brain. You will witness the enormous complexity and skill he displays in the delivery of a monster orchestral sound. his foot and body work is a show all of it's own.
Juju's original garage rock has evolved and grown into some equally magnificent in the curiously 60's sounding Candy Says.  Their first Album, we are not kings won huge praise and is by any stretch of the imagination a stunning piece of work. Original sixties sounding 2020's sophistication and 2020 clarity. Beautiful Feeling, music from Close (the movie) has again catpulted Juju into the attention of the World. Ealier this year it was the most Shazamed song Worldwide!
Max Blansjarr, is produced by Juju, and by far and away the coolest 15 yr old to have played at The Drawingroom. I've seen him play in Oxford too. The depth of maturity he displays in his song-writing and delivery is extraordinary. Albeit a dutch boy growing up in Oxford, Radiohead figure somewhere in his influences, but so too Leonard Cohen and some bosnova. Accompanied with drum and base…this will be a show to remember.
13th July  Naomi Banks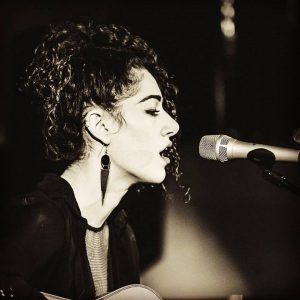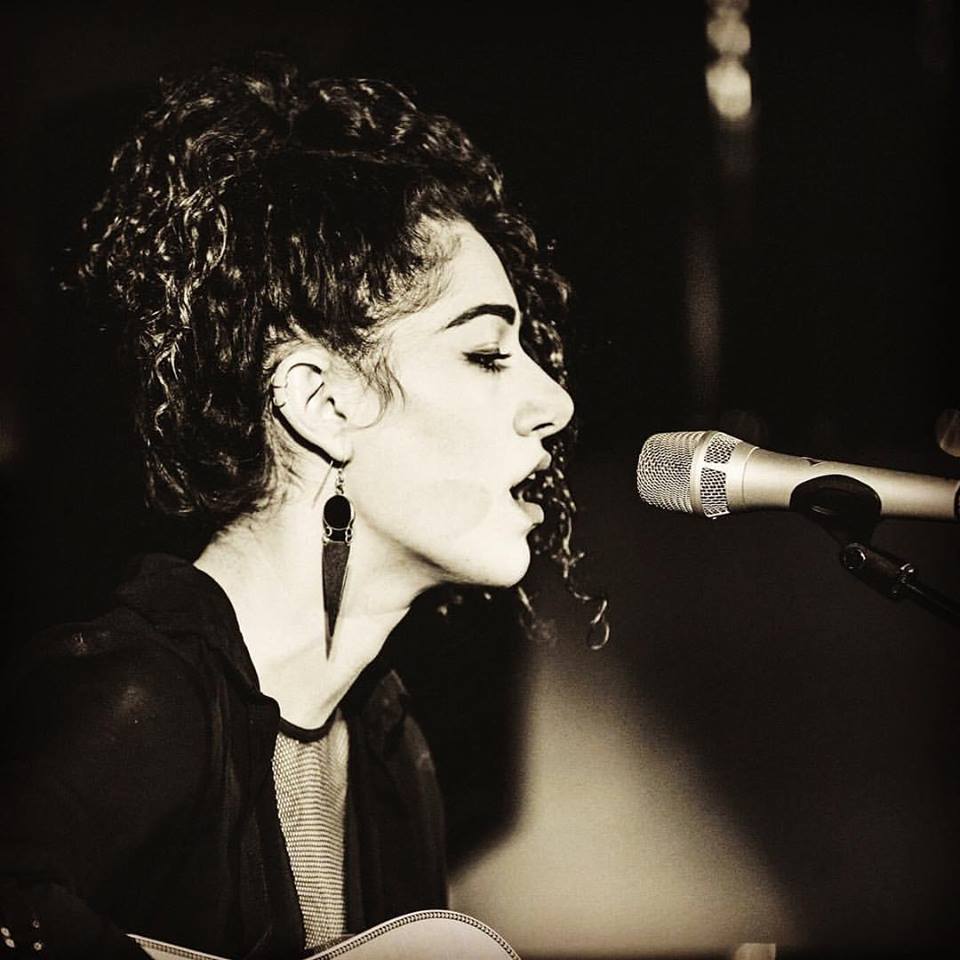 This will be the first time Naomi has brought her whole band here. Imagine Madeleine Peyroux mixed with drum and base..with quite one of the sexiest soulful voices in the World today; soulful jazz and a passionate punch.'

20th July                 My eldest son       Edwin   and   Helen Copeland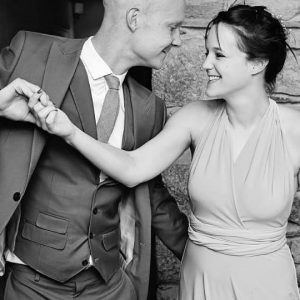 are getting married at St Mary's with the reception at The Drawingroom… so…NO gig!!
27th July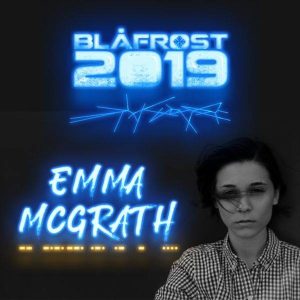 Emma McGrath Hannah White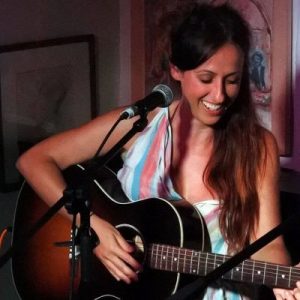 Aug 
3rd             Barbara Nesbitt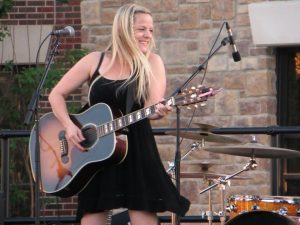 10th            An evening of classical music, from the Romantics to Opera – RAVEL, Debussey, Chopin, Schumann and more timeless classics performed by Gavin & Renae…and returning to The Drawingroom, Don Perera,
17th            Arcelia

and Zoe Konez
 from the valleys of Kent bringing their "Wonderfully warm harmonies"….  MOJO Magazine "Here is songwriting and singing of the very highest order.." 9/10 Americana UK. "Their sound put me in the mind of The Carpenters."  "Trailblazing a new genre"… Classic Rock Society . Arcelia's critically acclaimed latest album,  Building On The Land, is out now on How Now Records with their new EP 'Pieces' due for release June 2019 
24th      SBACK GJ*
31st        SBACK  GJ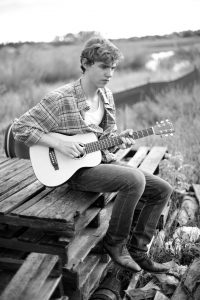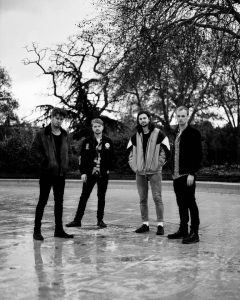 The Kings Parade  and introducing Tom Phelps 
Tom is a 15 yr old songwriter, already working with Sony,  writing and collaborating with some serious names. Introduced to me by Simon Cansdale, Tom is a prolific writer,  and will undoubtedly have a career in music, he's too good not to. He can play and sing too. We have so much talent for you in this show, it can only shine brightly as a night to remember, not least because the boys are back…yes, TKP, The Kings Parade. They are absolutely loved here at The Drawingroom, now in their fourth year of supporting us.
With a series of festivals this summer and a massively successful tour across Europe under their belt, they just get better and better. Hardworking and totally dedicated to their craft, their songs are strong and their delivery whips up their audiences where ever they go. Catch them at BURYFields as well.
Sept
7th                          TBC
14th            Georgia and the Vintage Youth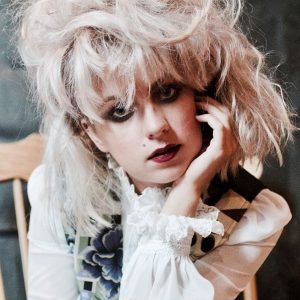 21st             Peace day…and our 17th birthday…so expect something special.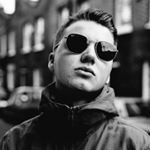 28th            Jonas & Jane
Oct

5th                    Sean Taylor
12th
19th                 No gig – I will be attending the wedding Will and Clare (McNicol)
26th
Nov
2nd                 Michelle Malone & Sarah Peacock
9th
16th                Will McNicol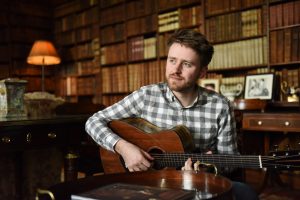 23rd
30th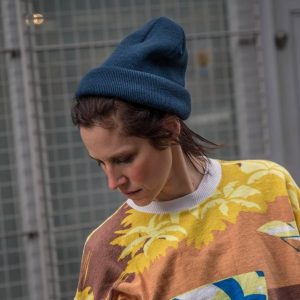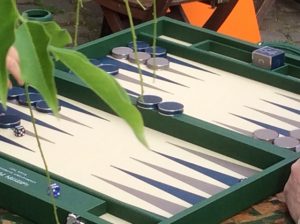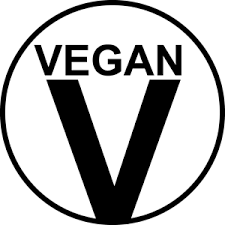 16th Feb

 Night Flight and Francesca Luker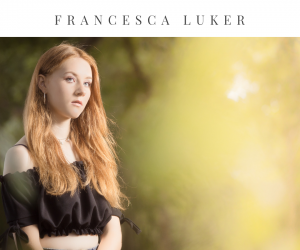 Night Flight, a five piece, stripped back to two on the night, including Harry Phillips, a veteran of several Drawingroom shows. This will be Night Flight's maiden showcase here; am really excited to hear their live sound. Counting Elton John amongst their fans Night Flight have also supported Paul Simon in Hyde Park…so, be prepared to be wowed!
Francesca Luker is a 15-year-old singer/songwriter based in Buckinghamshire. Signed to BFS Records, her debut EP 'Take Me Down' was released 10th November 2018, having been played on BBC Introducing, Beds, Herts and Bucks.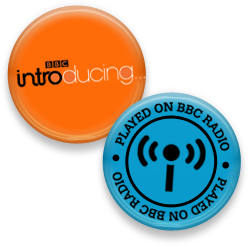 will.i.am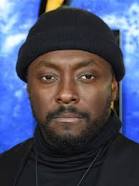 said: "When I first heard Francesca I was amazed that it was so rich, as if she lived life for years, her tone was so smooth, she sounds amazing".
Francesca has long been a favourite of mine at "The Drawingroom" ; She has a massive voice with an extraordinary range; think Lana Del Rey, Amy Winehouse…and given that she is so young, you will be astounded at her songwriting and live performances.  She has performed here a number of times since the age of 12."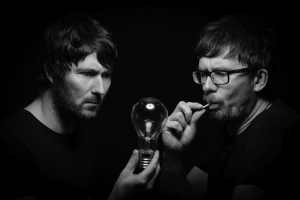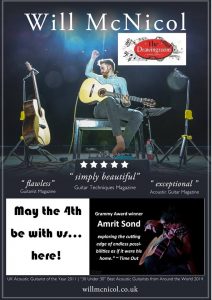 Below is work in progress…pls ignore!!
Jasmine Rodgers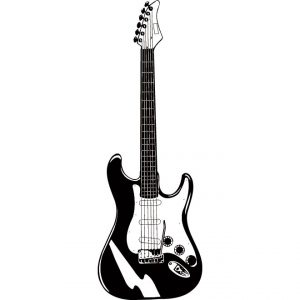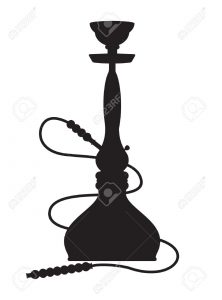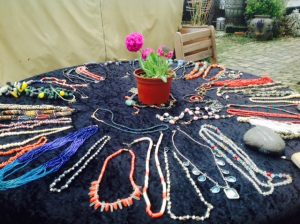 Mr Tom Hingley and Naomi Banks
this is work in progress:
Sara Cosgrove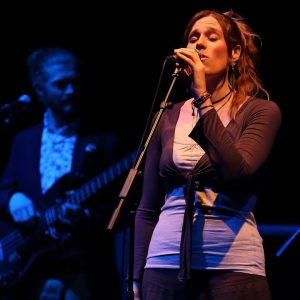 July 21st          Hollie Rodgers & Peter Conway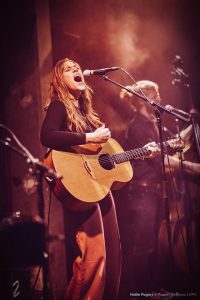 Hollie Rogers is a London based singer, songwriter and guitarist with an incredibly powerful voice. Her live performances consistently receive outstanding reviews, with regular reference to the level of honesty in her lyrics and songs.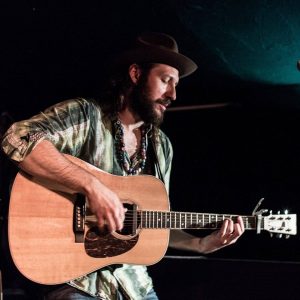 Hollie has supported acts like Suzanne Vega, Midge Ure, Paolo Nutini and Ralph McTell. playing with a full backing band or as a duo with double bass; her live shows are not to be missed.
Peter Conway is an acclaimed independent singer songwriter and recording artist who has gigged here a few years ago. He has a unique unforgettable voice and song delivery. Creating music, celebrated by both fans and the press alike, as being classic and timeless with a sound that is soulful, rootsy and deeply emotive.