Upcoming Live Music Events #HomeToEmergingStars
Introduction
Our live music events have been described by our guests as an exciting and vibrant atmosphere with great for value for money. Here at The Drawingroom we like to interact and talk to our guests many of which are regulars, this will help us create the very best Drawingroom experience for you, your family and friends! "It's intense and uniquely special. Ask anyone who has performed or attended." – Richard Elkington
---
Key Information
Our live music events are held on most Fridays and Saturdays each week, information regarding the acts who will be playing are posted here on our website, our Facebook Page @TheDrawingroomMusicVenue and on our regular weekly email bulletins.
If you would like to drop an email at richard@the-drawingroom.co.uk explaining who you are, how you found us and what events you may be interested in or some further information about what we do here at The Drawingroom. This will ensure that you won't miss anything that is going on here and also gives us a chance to get to know who are guests are!
---
Covid-19 Health and Safety
To ensure the health and safety of our guests we have implemented a number of changes to help us manage the risk and infection of our staff, guests and community.
As per the government guidelines – we are limiting the number of attending guests at our live music events (in groups no larger than 6). Additionally, we are providing hand sanitiser on tables and regularly cleaning surfaces with anti-bacterial sprays.
Our tables are positioned at least 2m apart, menus are laminated and cleaned after every use as well as protective covid plastic screens on tables for groups who want to meet safely with other households.
Contactless card payment is available (however we also accept Cash, Visa, Mastercard, AMEX)
---
Upcoming Events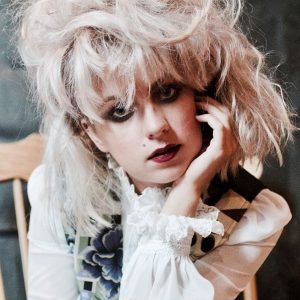 Georgia and her retro-pop band "The Vintage Youth" have established quite a reputation in their homelands of Essex and London – but that story is about to get bigger. Last year they took to the road, playing to thousands on a 50 date support tour – including a finale performance at The Royal Albert Hall. Major festival appearances included The Isle of Wight, Cheltenham Jazz and Cornbury.
The sound is fresh – with immediate youthful appeal, yet echoes the vocal rawness of Janis Joplin, the energy of Marc Bolan and a nod to the wonderful tones of Amy Winehouse.
---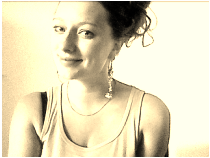 Alice Mary an otherworldly singer and composer with an ethereal voice and nostalgic influences from the vintage jazz and folk scenes that she frequents. Flitting between playful tales and wistful lyrics, her water-like vocals cascade serenely over eerie melodic lines and off-the-wall harmonies.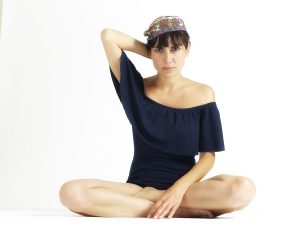 Djanan Turan is a London-based Turkish singer, songwriter and producer.
As one of the main proponents of North London underground music, she performs with her beloved fellow musicians a wonder-world of captivating songs, with influences from disco to reggae, and psyche rock to Anatolian folk.t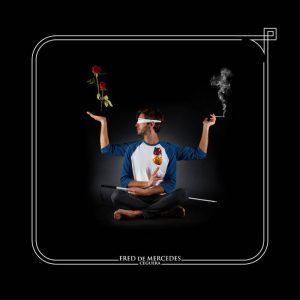 Fred de Mercedes captures the traditional folk from Castilian lands and combines it with psychedelic nods. The lyrics depict themes from the mountains, ancient perspectives and the chaotic reverences of the universe.
---
October 30th – The Barnstormers
---
---
December 4th – The Barnstormer
---
---
December 11th – Geejay and Jazz Morley 
---
December 12th – Joe Slater with Ricardo 
---
December 12th – Francesca Luker and Emily Capell
---
December 18th – Naomi Banks and The Barnstormers
---
December 19th – Billy Watman supported by Chessbrass
---
November 13th       The Kings Cross Hot Club
Formed long ago in the mists of 1999, the Kings Cross Hot Club has evolved into a curious collective seeking to bring live music back to it's raw essence – every song as though it were their last…
Their music is a veritable cacophony of fiery Manouche swing, Parisian musette, weepy jazz ballads and criminally forgotten pre-war melodies – with unexpected twists of Latin dance rhythms and vintage Italian soundtracks.
Their previous album 'Alice in the Jungle' was released in 2016 and their upcoming album – 'Alice on the Moon' is due for release in October 2020 on Tilly Records, with support from Help Musicians.
20th      Barnstormers
21st        Tom Hingley
Tom Hingley was lead singer with Inspiral Carpets from 1989 -2011, after 38 years of playing music he has gone back to his roots by strapping on an electric guitar. Now there is an even bigger sound than his voice on stage! Playing songs from Tom's new album 'Paper.' 
xxxxxxxxxxxxxxxxxxxxxxxxx  below this line is/are notes/links/work in progress
Ordinarily Adult prices are £30…which includes a meal.
(Early-bird tickets-if booked one week prior to the event £25)
Concessions (70yrs+under 25yrs) £20
(Early-bird tickets-if booked one week prior to the event £15)
Under 10's FREE   come for FREE..however add £5 for food, if they wish to eat.
And here's an EXTRA incentive to book ahead.
Book two or more dates and save £10 on the second (or additional) dates (so just £20)
…and to help with cash-flo pay for everything just one week before each gig.

Tickets must be paid for one week before the event or will incur the full ticket price.
No tickets are actually issued; instead, I have an invite list. If you email (preferable) or message to book and I confirm your places, this will be deemed as a 'done deal' and you will be expected to pay for your tickets, so if you are booking on behalf of others…please make sure they are solid, as you will be expected to pick up the tab! #justsaying…
To book/reserve or buy a ticket, please email me and either: 
transfer the money to:  s/c 089250      a/c 70576593        OR
PayPal
PLEASE NOTE:
PayPal only: Add £1 per ticket handling fee – it's what I get charged)
FRIDAY 17th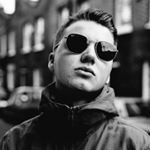 Joe Slater  &  Ruby Leigh
SOLD OUT

If ever this were a good lineup to start the year..this has to be it! Joe and Ruby. If you don't know either of them…where have  you been hiding? Joe has had the extraordinary opportunity of doing a private gig recently which included Mick Jagger and Ronny Woods and with a residency at the Hard-Rock Hotel together with having played the IOW festival twice along with other major festivals…he's on his way. Ruby …well, to those that know, watch out! Now 13, she's already gigged here several few times…a finalist in OPEN MIC UK 2019 and very soon, you will hear and see a great deal more of her…#justsaying!
25th           Hannah Scott and Anna Renae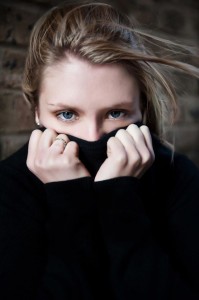 Hannah can boast being a favourite of one of the BBC's top producers. Hannah Scott draws much of the inspiration for her music from her affinity with Italy. A year living and working on an olive press in rural Tuscany in her late teens provided the backdrop to her early work and she has found her musical home with creative partner Stefano Della Casa who she met in London but may well have met years earlier when regularly passing through the train station he was working in!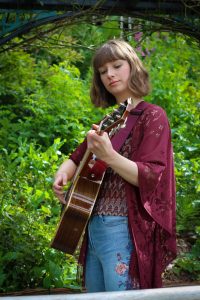 "Anna Renae is a pop/folk singer-songwriter giving life a musical narrative. Her music tells stories of life's complexities from the heart of an old soul with a wide-eyed imagination. Having graduated from the University of Liverpool in 2017 with a First Class BA (Hons) degree in Popular Music, Anna Renae's life and music have now taken flight from her hometown in Lancashire to Hampshire, where she looks upon broad new horizons. Her debut album 'Skin' will be released on Friday 20th March 2020."
1st  Rodney Branigan  & Melinda Ortner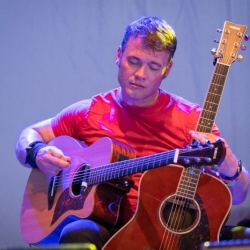 Rodney did some amazing shows last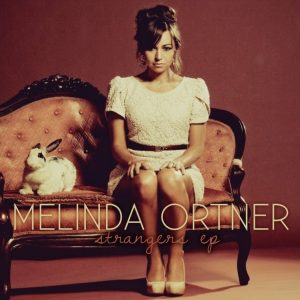 Summer, to include; collaborations with members of The Alabama 3 – headlining The Glastonbury Extravaganza when Paloma Faith cancelled – receiving a standing ovation at Folk East a week later with his new band! This was followed by a booking on the Acoustic stage at Glastonbury Festival this year, where he went down a storm.
quote "Every year there will be one or two artists that take the audience  completely by surprise. This year Rodney Branigan was undoubtedly that artist, his name being mentioned in our feedback over and over again as peoples stand out act" John Marshall-Potter, FolkEast.
Melinda Ortner has always been chasing her dreams. Establishing herself in Los Angeles, Melinda developed her distinct indie pop/electronic style, often compared to a mix of artists like Fiona Apple, Muse and Regina Spektor.
Never one to rest, Melinda has toured america, UK/Europe and Japan, played SXSW, won "Best Of Sundance" and has opened for Cobra Starship, Miguel and Joe Jonas.
She is one of my fave's and played many times…highly recommended.
5th             Backgammon
7th             Open Mic for under 18's ..supported by Guitari Lounge
15th          John Adams & Francesca Luker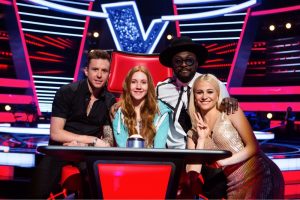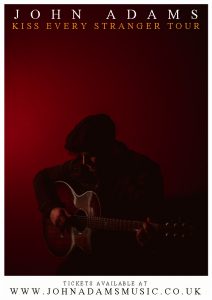 His first gig here, cannot wait…and so it seems many others; before I had posted anything about this gig, 12 ppl booked to come…clearly they know something…
Both artists have had extensive TV and press exposure, powerful and distinctive voices..Francesca local and a vet of several shows here, John from Wales making his debut.
19th           Backgammon
22nd          Matt Woosey and Michael Oertel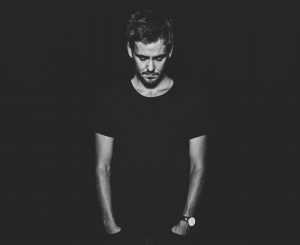 Michael Oertel is a Folk and Blues artist from Germany. With his new album 'A Little Faith' (released June 21st 2019) his band and him went back to their musical roots of Blues, Folk and Rock'n'Roll. An organic, powerful and rather eclectic album, sonically reminiscent of the 60's and 70's reduced to the essentials. The album was almost entirely live recorded and is a result of the long time the band has been working and playing together.
In his live shows he combines Folk music with highly energetic Rock`n`Blues.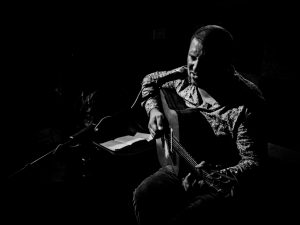 Matt Woosey has made a career of defying expectations. His albums break down the confines of genre. His performances span from eyeball-to-eyeball solo sets in fans' front rooms, to thundering full-band explosions that shake the most prestigious venues in Europe. He's an artist who slips the creative handcuffs of the industry, a trailblazer with no reverse gear, a guitar visionary whose palette bleeds into folk, rock, ambient and electronica. "You've got to keep progressing," reasons the British singer-songwriter. "Like John Martyn. Like Robert Plant. Like Radiohead…"
March
7th            Eddy Smith & Jack Lester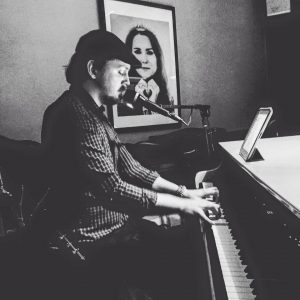 The first time I heard Eddie's voice, I knew I had heard something special. It is spacial,  it's unique to him and if I had become blind before the gig, I would have thought I was listening to an African American, edgy, soulful and utterly engaging, oozing passion and belting out some beautifully sculpted tunes, with crafted lyrics  and all from a thoroughly likable and engaging soul. With his band, 'The 507's,' he has been compared to the likes of Joe Cocker, Van Morrison. Blues, Soul, Country and Rock., his music takes influence from artists such as Ray Charles, The Band, The Eagles and countless other pioneers of their Genres.
They released their debut album in 2019 in the form of two EPs, just weeks apart from one another, followed swiftly by a live performance of their title track 'A Little Too Late' on BBC Radio London and a sold-out launch at London's '229 The Venue'. 2019 also saw the band play 'The Isle of Wight Festival' and the opening slot on the the main stage of 'Cornbury Festival'. "The finest meshes of soulful Blues and melodic Pop you will hear this year" – The Blues Mag
"The Soul in Eddy's voice is where I want music to be at" – Huey Morgan, BBC 6 Music, Fun Lovin' Criminals "Fun, Soulful grooves that won't fail to put a smile on your face" "They blew our socks off at The Isle of Wight Festival" – Hard Rock Cafe.

Jack, an Oxfordshire based Singer-Songwriter came to me via Drawingroom musician James Kirby. Jack had a super busy  2019 and saw his first 3 releases and loads of gigs.
Writing from the heart about real life experiences, Jack's latest release, BLOOD, written about his rocky relationship with his younger brother during a tough time for his family, is his most personal yet. It's a stunning piece of work, give it listen.
This will be a great night, I can feel it in my bones, a packed house, and you will be blown away..be ready for the magic…starting NOW and book your place, save £5 NOW.
14th         When Rivers Meet  and Lizzy Hardingham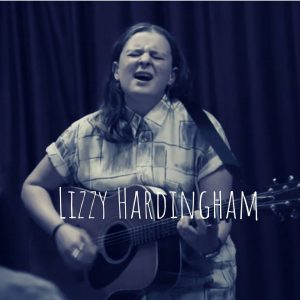 Grace & Aaron Bond of When Rivers Meet are a Blues + Roots Rock duo from Essex. Their soulful vocals lock into harmony with a natural chemistry: this is a full-on sound, Aaron's bold, driven guitar is grounded by his solid kick drum, and Grace's unique slide mandolin and fiddle combine to create a wall of sound.  With a combination of well-crafted original songs as well as reworked traditionals, performances are powerful and fearless. "..their performances are exemplary, the sound is magnificent, the songs are gorgeous, and I am insanely jealous—this is really wonderful. I love the drama. I love everything." – Chris Kimsey, Rolling Stones Record Producer  "The chemistry between their voices is palpable." – Simon Redley, Music Republic Magazine.
A Finalist in 2018's New Roots competition Lizzy Hardingham has gone from strength to strength. Lizzy has won the Herts, Milkmaid Folk Club and Watford Folk Song songwriting competitions as well as runner up in the Royston Young Artists competition. Lizzy has a rich and powerful voice and is proving herself to be a talented songwriter, giving significance to stories old and new. Having supported acts such as Lady Maisery, Dovetail Trio and Bob Fox she is "a rising star on the folk scene not to be missed"
21st          Ned Roberts & Alessi's Ark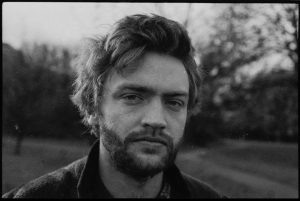 Ned Roberts. London, UK. Ned first started gigging when living up in York, playing old folk covers and the odd Dylan tune. Not long after writing his first songs, he was discovered by producer Luther Russell (Sarabeth Tucek, Richmond Fontaine, Noah & The Whale) and brought to Los Angeles to record. The pair have since developed a close creative partnership.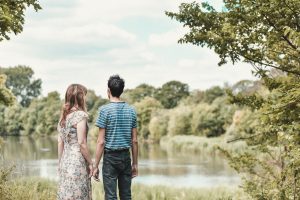 Alessi's Ark is the musical project of Alessi Laurent-Marke, a British singer-songwriter from London. The most recent work, The Still Life is both lucid and heartbreakingly lovely, a sonic landscape that roams a wide range of emotions, with (as she explains), "Nature and love, as common threads".
28th        Sean Taylor & Octave Lissner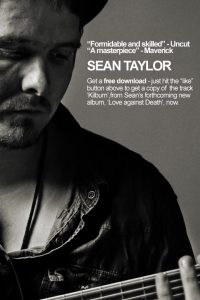 Sean Taylor's unique songwriting is a late night cocktail of Tom Waits, Leonard Cohen and Jack Kerouac; with a voice that is a cross between John Martyn and Van Morrison and a guitar style that sounds like an acoustic Stevie Ray Vaughan jamming with JJ Cale…His live shows fuse world class songwriting with stories from the road.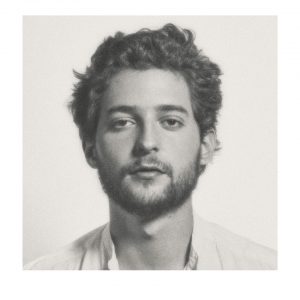 Octave Lissner Hints of David Grey, a returning artist,  was born in Paris to a musical family…. Since then it has continued to serve him well, and Octave has composed and performed music in a number of bands, and as a solo artist in venues across London and Paris.
April 4th  Lucy Mair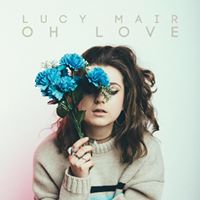 &  Francesca Luker
Lucy impressed me from her first show here some years ago. She's been at Goldsmiths for the last few years and her whole sound is really starting to mature. Everyone wants to write a classic and I think she has written at least two. Her Jazzy cool sound is filled with melody and her voice..well, she can sing, beautifully.
Francesca first sang here aged 12. Back then, the rich deep tones of her voice would have confused a blind listener as to her true age, many thinking she was much much older, 20, 25 even…but now at 16 she has discovered elements of her 'dirty' voice…what a joy to watch and hear these voices evolve and grow…amazing. Come join the fun, book now.
11th          Max Blansjaar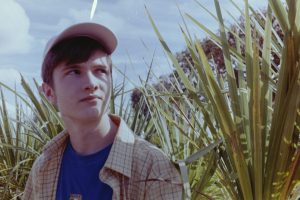 & Tom Phelps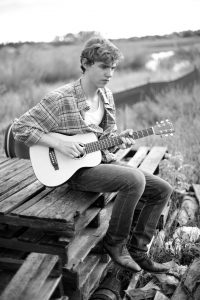 Tonight is presented by two extraordinary young men, aged 15 and 16. Seldom does one find this level of accomplishment and not at this age. Max has written and released three EP's, online and on Tape, all totally original fresh sounds with described as Pop/alternative pop/ lo-fi/ indie pop…I'm not sure I understand all of these terms but…is he is 100% the coolest 16 year old to have played here and at 16 the youngest headliner. Those that know me/this place will know the standard is high and headlining  is not a right, it is earned.
Support comes from  Tom Phelps who supported The Kings Parade here last summer as well as doing a few solo gigs too. 
Click on the pic and see/hear him being interviewed in the US..
18th         Billy Watman + Richie Carr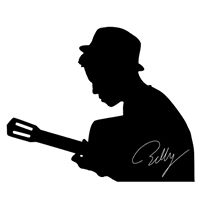 Two guitarists, and if you already play the guitar, they will make you weep or even cry out of frustration as to how good they are and how young! Billy has been tweeted by none less that Queen..not her majesty, moreover the band… and his name appears on the top table of musicians who have performed and played here. A scholarship student at The Royal College of Music and runner up in Sky Arts musician of the year he has already had a career stretching back nine years and achieved more than most musician achieve in their whole life. Arranging his own music as well as that of others, the energy and vitality in his performances is truly outstanding. Just to give you a flavour of what I mean…CLICK&LISTEN  
Richie Carr  playing guitar is a picture all by itself. He makes playing the guitar a thing of beauty
25th         Marco Cinelli & Danny Del Toro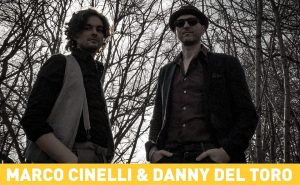 Marco Cinelli and Danny Del Toro play 100% Mississippi delta blues to the bone with songs containing traces of gospel, ragtime, spirituals and jazz. Marco Cinelli was named best guitar player of year 2018 by Music Republic Magazine and is lead singer and guitarist with The Cinelli Brothers.  Danny Del Toro is a performer in his own right with the Del Toro Blues Band, as well as being a side-man to prominent singers on the modern blues scene e.g. Little G. Weevil, Julian Burdock, Jonn Del Toro.
May         
2nd           James Kirby
9th            Mark Abis
16th          Jon Kenzie
23rd         (Geena&Jacob)
30th         (Geena&Jacob)
June
6th
13th          The Portraits


Drawingroom veterans, the Anglo-Irish Acoustic Pop duo The Portraits, aka husband and wife songwriters Lorraine and Jeremy Millington from Galway and Bristol respectively, have been playing here almost from when they first formed. They reached the iTunes chart in January 2015 with their charity single The Rest Of Time, championed by BBC Radio 2 and featuring the voices of 2000 people recorded across the UK during 2014 all singing to save lives lost to blood cancers. Fast forward to today, and 2019 saw The Portraits play at Glastonbury Festival for the sixth time, and complete work on their eighth studio album For Our Times, released 25th October 2019. Two of the biggest hearted people you can hope to meet, and music you will walk away with in your head…
20th
27th       Glastonbury
July
4th
11th
18th
25th       Blue Dot
The music starts at 8:15 pm (20:15 GMT) so ideally arrive at 7:30 pm so we can get you seated, watered and  fed. There is a home cooked meal as part of the show, included in your ticket. If you are struggling to pay the full price, talk to me, I am happy to accept an offering, I don't want you to miss out.
so ideally arrive at 7:30 pm so we can get you seated, watered and  fed. There is a home cooked meal as part of the show, included in your ticket. If you are struggling to pay the full price, talk to me, I am happy to accept an offering, I don't want you to miss out.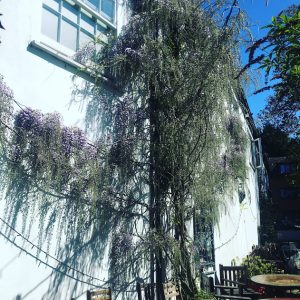 I adore this girl, her jazzy bluesy sexy voice, along with some great tunes and powerful punchy lyrics….is delivered with effortless confidence. Madeleine Peyrouxesque with a dirty edge…get ready to be seduced!
Stephen Langstaff is a songwriter / producer. He's toured the UK as an artist as well overseas, playing at The Drawingroom several years ago.
His recent projects M.A.N.E. and Pretty Robotic have achieved millions of Spotify streams and placements on Sky TV and ABC Network. His Pretty Robotic project is a partnership with legendary record producer Steve Levine. Having developed as a producer and writer of electronic music, Stephen always returns to his first love as an acoustic troubadour.
xxxxxxxxxxxxxxxxxxxxxxxxxx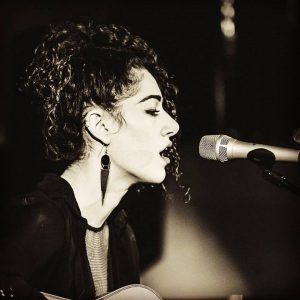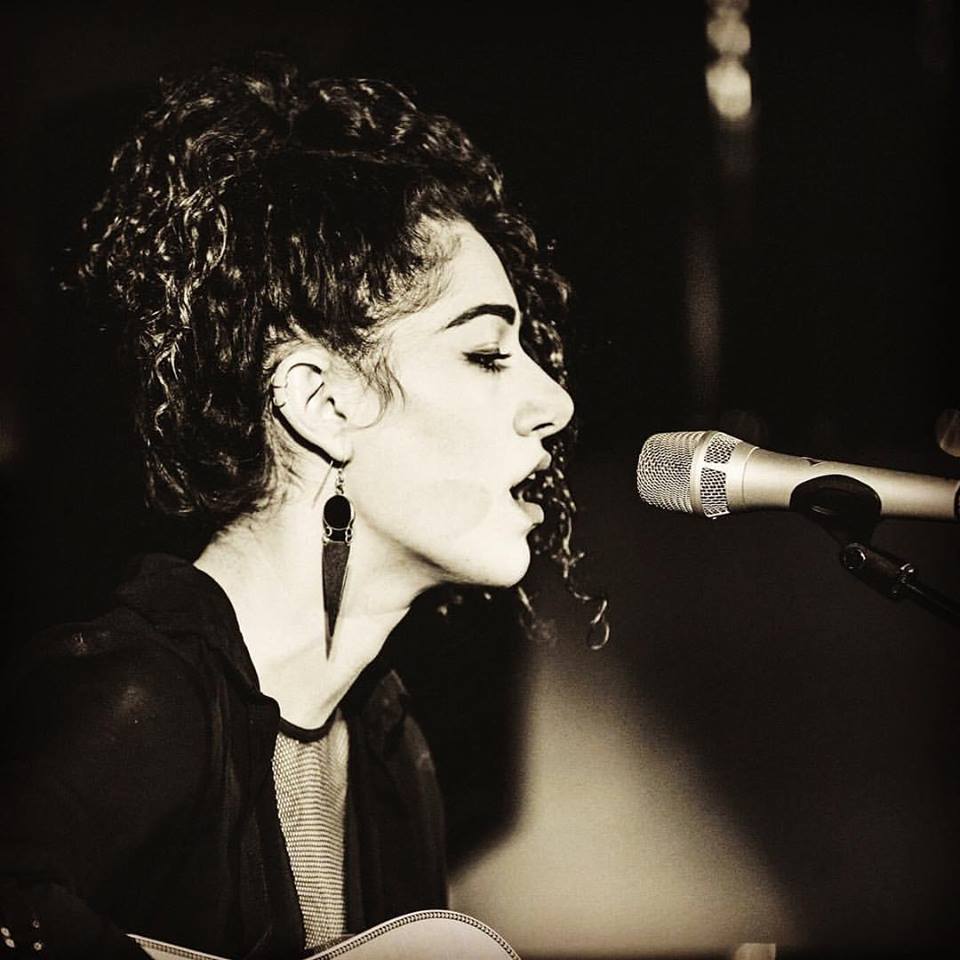 29th   Stephen Langstaff  and Naomi Banks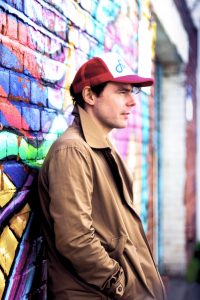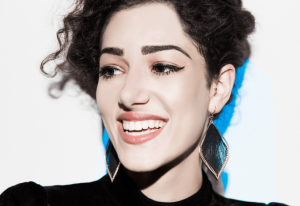 Stephen Langstaff is a songwriter / producer. He's toured the UK as an artist as well overseas, playing at The Drawingroom several years ago.
His recent projects M.A.N.E. and Pretty Robotic have achieved millions of Spotify streams and placements on Sky TV and ABC Network. His Pretty Robotic project is a partnership with legendary record producer Steve Levine.  Having developed as a producer and writer of electronic music, Stephen always returns to his first love as an acoustic troubadour.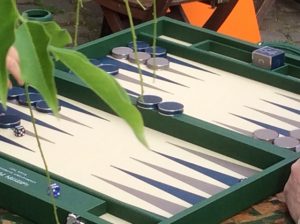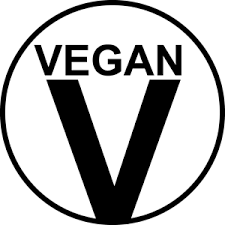 16th Feb

 Night Flight and Francesca Luker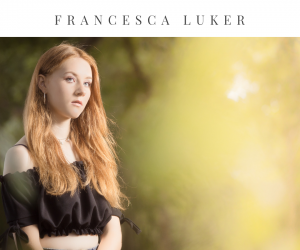 Night Flight, a five piece, stripped back to two on the night, including Harry Phillips, a veteran of several Drawingroom shows. This will be Night Flight's maiden showcase here; am really excited to hear their live sound. Counting Elton John amongst their fans Night Flight have also supported Paul Simon in Hyde Park…so, be prepared to be wowed!
Francesca Luker is a 15-year-old singer/songwriter based in Buckinghamshire. Signed to BFS Records, her debut EP 'Take Me Down' was released 10th November 2018, having been played on BBC Introducing, Beds, Herts and Bucks.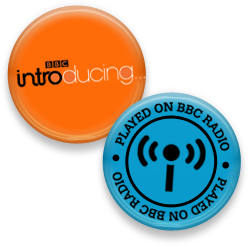 will.i.am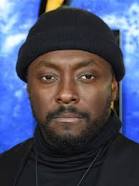 said: "When I first heard Francesca I was amazed that it was so rich, as if she lived life for years, her tone was so smooth, she sounds amazing".
Francesca has long been a favourite of mine at "The Drawingroom" ; She has a massive voice with an extraordinary range; think Lana Del Rey, Amy Winehouse…and given that she is so young, you will be astounded at her songwriting and live performances.  She has performed here a number of times since the age of 12."   
17th August    Arcelia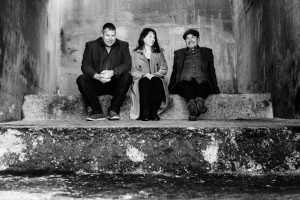 and Zoe Konez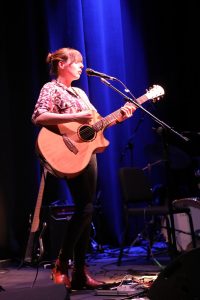 Arcelia's critically acclaimed latest album, Building On The Land, is out now on How Now Records with their new EP 'Pieces' due for release June 2019 Arcelia (pronounced Ah-KELL-ia – meaning 'treasure chest' in old Spanish) are songwriter Gavin Alexander (has supported the likes of Mark Nevin, co -wrote the theme tune to Studio Ghibli's Emmy award winning TV series, Ronja the Robber's Daughter), voice artist Teresa Gallagher (Octonauts, Thunderbirds, Thomas & Friends) and Flying Picket Simon Foster.
Together they create an exquisite sound which has been likened to Crosby Stills & Nash, America, Paul Simon. Arcelia regularly perform and tour with Chris Difford of Squeeze as well as their own tours across the UK, while also being in demand as a support act for the likes of Scott Matthews, Oysterband, Coope Boyes and Simpson, Michele Stodart and Maddy Prior.  Their "Wonderfully warm harmonies"….  MOJO Magazine "Here is songwriting and singing of the very highest order.." 9/10 Americana UK. "Their sound put me in the mind of The Carpenters."  "Trailblazing a new genre"… Classic Rock Society . Arcelia's critically acclaimed latest album,  Building On The Land, is out now on How Now Records with their new EP 'Pieces' due for release June 2019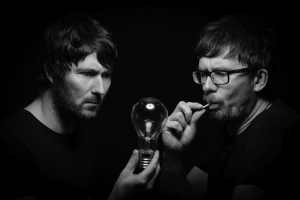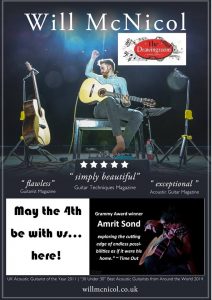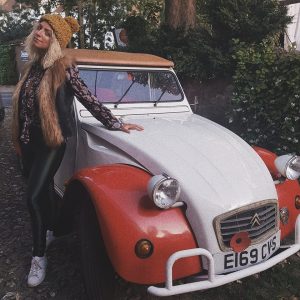 Below is work in progress…pls ignore!!
Jasmine Rodgers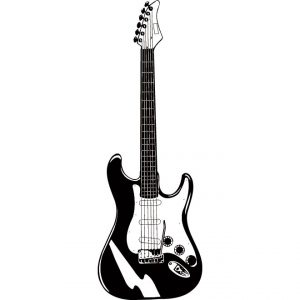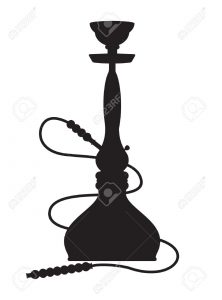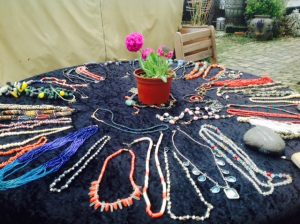 Mr Tom Hingley and Naomi Banks
this is work in progress:
Sara Cosgrove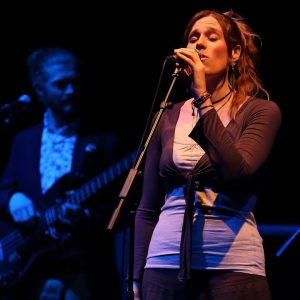 July 21st          Hollie Rodgers & Peter Conway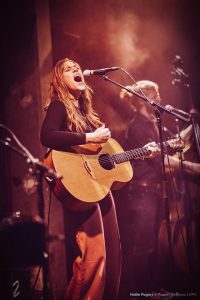 Hollie Rogers is a London based singer, songwriter and guitarist with an incredibly powerful voice. Her live performances consistently receive outstanding reviews, with regular reference to the level of honesty in her lyrics and songs.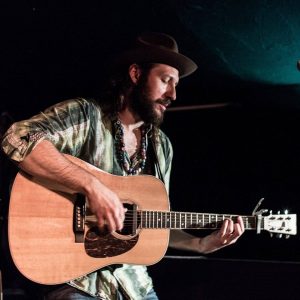 Hollie has supported acts like Suzanne Vega, Midge Ure, Paolo Nutini and Ralph McTell. playing with a full backing band or as a duo with double bass; her live shows are not to be missed.
Peter Conway is an acclaimed independent singer songwriter and recording artist who has gigged here a few years ago. He has a unique unforgettable voice and song delivery. Creating music, celebrated by both fans and the press alike, as being classic and timeless with a sound that is soulful, rootsy and deeply emotive.