Live Music Events page #HomeToEmergingStars ….Scroll down for dates
If you would like to come to one of these events… (if we've not met) I'd like to meet or at least talk with you first. Why?
Well, we have no bouncers or doormen; this is my home, I want you feel and be safe, you will be introduced to whomsoever you are sat beside and everyone becomes family. This means you will be surrounded by like-minded souls in this extraordinary venue; it ensures a safe environment, for you, your partner, you children, your friends, where some of the most extraordinary emerging World class musicians perform original music…and we listen, in silence…that's the deal.
It's intense and uniquely special. Ask anyone who has performed or been here.
So, here's the plan. Turn up at 730 pm.
The music starts at 8:15 pm (20:00GMT) so ideally arrive at 7:30 pm so we can get you seated and  fed; there is a home cooked meal as part of the show, included in your ticket. If you are struggling to pay the full price, talk to me, I am happy to accept an offering.
Tickets prices:
Adult prices are £30 (Early-bird tickets-if booked one week prior to the event £25)
Concessions (70yrs+under 25yrs) £20 (Early-bird tickets-if booked one week prior to the event £15)
Under 10's FREE   come for FREE..however add £4 for food, if they wish to eat.
Like all rules, there are exceptions.  If the nature of your work or circumstances prevent you from knowing your availability until the last moment, you must have at least expressed an interest in coming to a particular show by email beforehand to avoid paying the higher price. If there are other extenuating circumstances, please email.
Tickets should be paid for before the event please.
To book/reserve or buy a ticket, please email me and either PayPal (PLEASE NOTE: PayPal only: Add £1 per ticket handling fee) or transfer the money to:

s/c 089250
a/c 70576593
Gigs & Parties: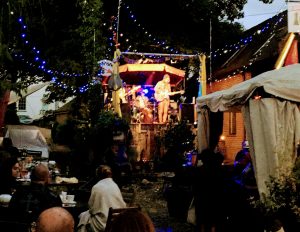 We showcase the most incredibly talented musicians every Saturday night.
 Tickets should be paid for before the event please;
if you are known to me and I have agreed to this, you may pay cash on the night.
The 1st confirmed bookings get seats  nearest the musicians/choice of seats,
…and if you cannot be here, link to the LIVE STREAM on YouTube
View previous shows
here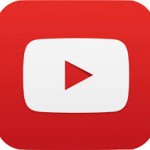 #HomeToEmergingStarsms
I do hope you can make it…call/text me or better still, mail me richard@the-drawingroom.co.uk
Friday 14th Dec
Elvis by the fireside
2019
26th January Katy Hurt
2nd Feb    Georgia and the Vintage Youth & Sansha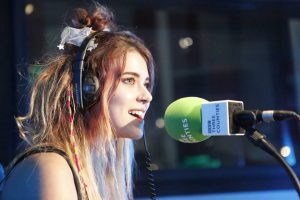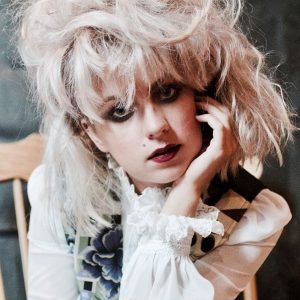 I met this girl in Camden one evening when collecting Joe Slater…they were on the same bill. This boys and girls is the real deal. Read on!
"I'm Georgia Crandon, 22, singer/songwriter from Essex and I gig with my band 'The Vintage Youth'. I grew up listening to soul, Motown, reggae and all that stuff. I used to be well into musical theatre and that's what introduced me to jazz. Training in theatre got me listening to Cole Porter and Gershwin, songs that I recognised from singers like Ella and Billie. I gave up on the theatre thing when I realised that I was less interested in the dance routines and more interested in the Ray Charles tunes they were dancing to. That's when I started gigging and writing my own songs."
Since then she's released three EP's, all have had airplay on BBC Radio 2, BBC Introducing and local BBC Radio shows such as Essex, Cambridgeshire, Suffolk, Norfolk and Kent, plus a tonne of online radio stations. And so far she's had the opportunity to work with some amazing people. Her first EP 'The Girl' featured Dave Swift (Jools Holland R&B Orchestra) on bass and my second EP 'El Reco' featured some toasting from Neville Staple (The Specials). Now, her latest EP 'Go Funk Yourself' was produced by Mo Pleasure (Earth, Wind & Fire) and features John Waugh on saxophone (The 1975), which ain't too bad for a Loughton girl!
9th Feb   Joseph Slater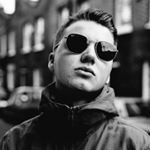 16th Feb Francesca Luker
23rd Feb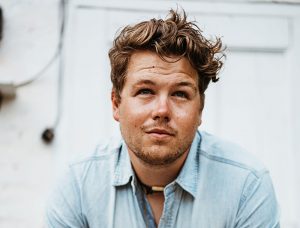 Jake Morrell and Dessie Magee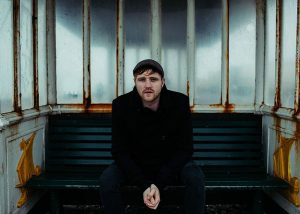 Jake Morrell could have come straight out of Nashville, or even from the Californian sunshine, as his music suggests; but Jake is from Norfolk, England!
Jake was 'discovered' by Dermot O'Leary, who featured him on his Radio 2 Show. One influential listener just so happened to be Glastonbury boss Emily Eavis, who immediately asked Jake to perform at the iconic festival.
Irish Brighton based troubadour Dessie Magee is a modern folk-pop singer-songwriter who incorporates elements of rock, blues and soul.
Taking influence from the sound and live energy of Johnny Cash, Mumford & Sons, Ben Howard, The Lumineers & Nathaniel Rateliff, Dessie has been making waves with a sound described as a mixture between Frank Turner & Kings of Leon.
Appearing solo, duo or as a four/five piece, Dessie's passionate & energetic performance promises to take any audience on an unforgettable journey.
Dessie's Accolades Include:
Sold out headline London, Brighton and Northern Irish Shows
BBC Radio 1, BBC Radio 6, BBC Radio Ulster Airplay & Support
American & Australian Radio Airplay & Support
BBC Introducing Track Of The Day
2018 Festival Appearances include: The Great Escape, Chagstock, more tbc
Music sync with Major Games developer Climax Studio (Assassins Creed, Fable)
Extensive American Tour June/July 2017
The Unsigned Guides Track of the month February 2018
Appearances in Game Of Thrones
Tracks produced by Tim Bidwell (Lucy Rose, Fink, Matthew & The Atlas)
1 month in the top five Music For Your Heart French Charts
2nd March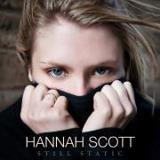 Hannah Scott & Emma Lohan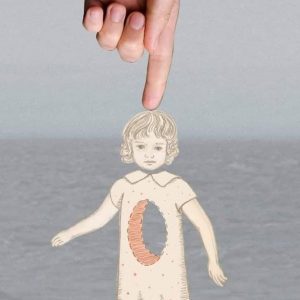 Hannah Scott, a Drawingroom favorite, draws much of the inspiration for her music from her affinity with Italy. A year living and working on an olive press in rural Tuscany in her late teens provided the backdrop to her early work and she has found her musical home with creative partner Stefano Della Casa who she met in London but may well have met years earlier when regularly passing through the train station he was working in!
I met Emma on the tube on the way back from a gig.  She's loads written about her: "Emma's clearly the rolling stone which softly gathers everything." Dann Chinn… Captivating"  Hoxton Radio…"Emma Lohan's Wander Free is as sweet as candy floss and equally as soft. Just close your eyes.." Bobby Brown, musician.ie "Brilliant and captivating! My favourite gig of 2017! Emma Lohan has reached a new level of live performance." –so said David Boland, of aae.ie
9th March    Jon Kenzie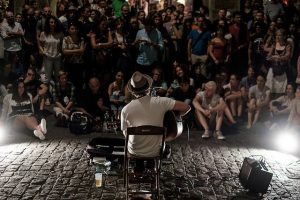 16th March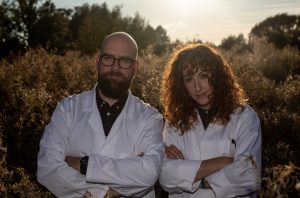 Megan Henwood with Findlay Napier

If ever an artist called on the elements in her songwriting, it's Megan Henwood. The distinguished English singer-songwriter is far too self-deprecating to describe herself as a force of nature, but her third album 'River' reaffirms her unique ability to create roots music of beguiling purity from what's around her.
One of the finest songwriters and storytellers of the contemporary Scottish folk scene Findlay Napier is an insurgent talent that comes on like a Caledonian Loudon Wainwright. Distilled to artful acoustic guitar and Napier's remarkable voice his most recent album 'Glasgow' captures the timeless essence of one of the world's great cities.
23rd March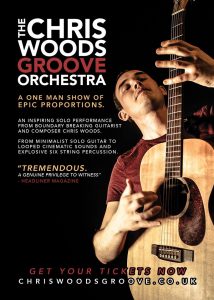 Chris Woods Grove & Richie Carr
30th March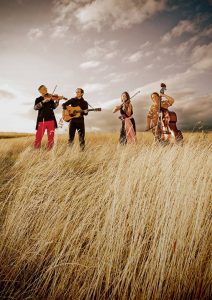 Faeland & Sascha Osborn

Faeland create songs for the spirit, folk-pop with a mystical Celtic edge.
Based in Bristol and Stroud, UK, Faeland fuse deep folk tradition and acoustic instrumentation, bringing an innovative and subtly experimental approach to contemporary music. They recently released their debut album, All My Swim, which has received support and acclaim from BBC 6 Music (via Gideon Coe and Tom Robinson), Uncut Magazine, Folk Radio UK and a host of others.
Sascha Osborn is a London based singer songwriter of reflective and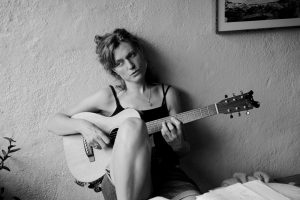 heartfelt folk songs, inspired by jazz harmony, soulful melodies, descriptive lyrics and a love of simple everyday natural beauty.  
'Looking Out and After' her debut album recorded and produced by Patrick Wood, will be released in Autumn 2018 which she describes as an 'oil painting weaving colourful shades of hope, loss, change, love and reflection.'  
6th April                   Jon Hart & Billy Watman
13th April
20th April
27th April
4th May                    Will McNicol & Richie Carr
11th May
18th May
25th May
1st June
8th June
15th June                BURYFields
22nd June
29th June                Glastonbury
6th July                      (The Portraits)
13th July                    (The Portraits) Molly's Kiss
20th July                      My eldest son Edwin and Helen Copeland
are getting married here at The Drawingroom… so…NO gig!!
27th July
Aug 
3rd
10th
17th
24th
31st
Sept
7th
14th
21st
28th
Oct

5th
12th
19th
26th
Nov
2nd
9th
16th
23rd
30th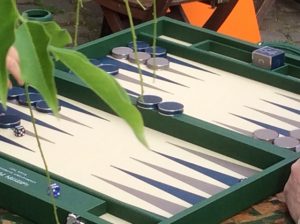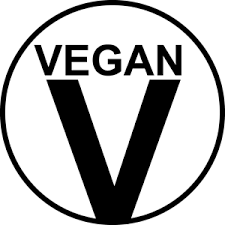 Below is work in progress…pls ignore!!
Jasmine Rodgers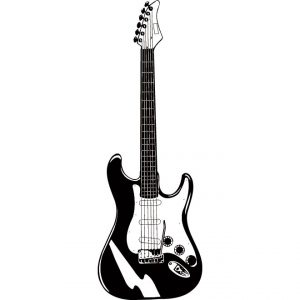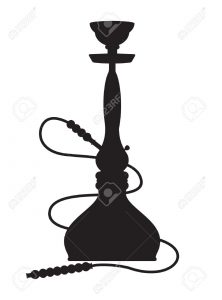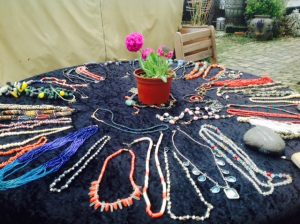 Mr Tom Hingley and Naomi Banks
this is work in progress:
Sara Cosgrove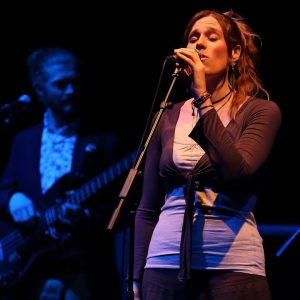 July 21st          Hollie Rodgers & Peter Conway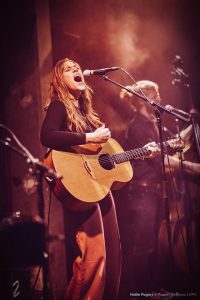 Hollie Rogers is a London based singer, songwriter and guitarist with an incredibly powerful voice. Her live performances consistently receive outstanding reviews, with regular reference to the level of honesty in her lyrics and songs.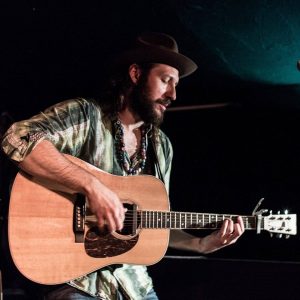 Hollie has supported acts like Suzanne Vega, Midge Ure, Paolo Nutini and Ralph McTell. playing with a full backing band or as a duo with double bass; her live shows are not to be missed.
Peter Conway is an acclaimed independent singer songwriter and recording artist who has gigged here a few years ago. He has a unique unforgettable voice and song delivery. Creating music, celebrated by both fans and the press alike, as being classic and timeless with a sound that is soulful, rootsy and deeply emotive.