Live Original Music #HomeToEmergingStars
If you would like to come to one of these events… (if we've not met) I'd like to meet or at least talk with you first. We have no bouncers or doormen, this is my home, everyone becomes family. It also means you will be surrounded by like-minded souls in this extraordinary venue; it ensures a safe environment, where some of the most extraordinary World class musicians perform original music…and we listen. It's intense.
To book/reserve or buy a ticket, please email me and either PayPal or transfer the money to s/c 089250 a/c 70576593
.
We showcase the most incredibly talented musicians every 1st, 2nd and 3rd week of the month.
It is why we are known as  #HomeToEmergingStars
Try Googling it!
Tickets prices:
All ticket prices include a home cooked meal with a vegan option!
Over 25: £25  Under 25 and 70+: £10
Under 10: free
 Tickets should be paid for before the event please, just like the cinema..and refunds are at Drawingroom discretion.
The 1st confirmed bookings get seats  nearest the front row…and if you cannot be here, link to the LIVE STREAM.
view previous shows here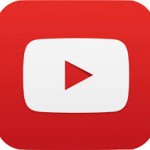 #HomeToEmergingStars
18th  Nov                   Dan Wilde  and Elliot Morris  with Jack Carrack on percussion
Promoting his new album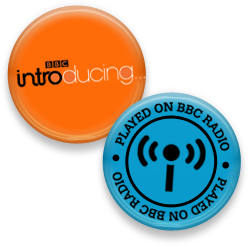 What more can I tell you about Dan  that more eminent pundits have already said? "engrossing and charismatic" — FOLKWORDS  "love it, love it, love it" – JEREMY VINE BBC RADIO 2   "simply beautiful" – CLARE BALDING BBC RADIO 2  "wonderfully perceptive" – RICHARD MADELEY BBC RADIO 2…and it's all true. Original music at it's best, tuneful  and catchy music, beautiful tones and charming lyrics…and such a gentle soul too. He's played here two or three time already…and when you hear him, you will understand why.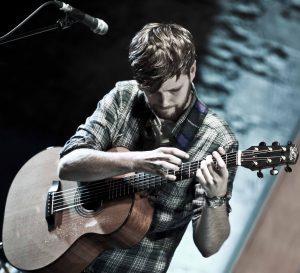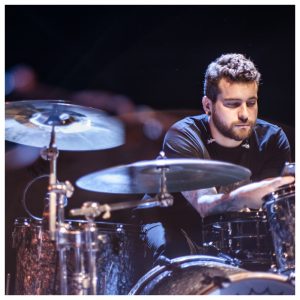 on percussion. 
With hundreds of gigs behind him – and a coveted Danny Kyle Award from Celtic Connections 2013 – Elliott Morris has a formidable reputation as one of the hardest-working and most sought-after young artists on the acoustic scene.
The singer-songwriter, featured in Acoustic magazine as 'The Next Big Thing', taps the strings and beats the guitar's body to create an intricate spectacle, together with an original and unique sound integral to his songs. This will be Elliot's first headline spot here and with it, an album release, of which I've heard only good things: BBC Introducing called Lost & Found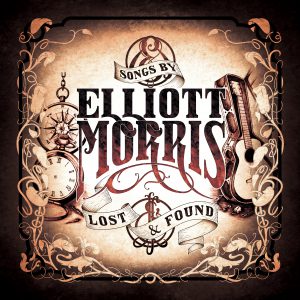 "An incredible debut album…just brilliant", with Acoustic Magazine describing it as '"One heck of a debut, and one that never pauses to draw breath"…..and you can get your copy on the night.
Support comes from Dan who returns for his third or fourth performance here, this at least a measure of my confidence in the man and his music…here's what a few other music pundits thought!
"engrossing and charismatic" — FOLKWORDS   "love it, love it, love it" – JEREMY VINE BBC RADIO 2 "simply beautiful" – CLARE BALDING BBC RADIO 2  "wonderfully perceptive" – RICHARD MADELEY BBC RADIO 2.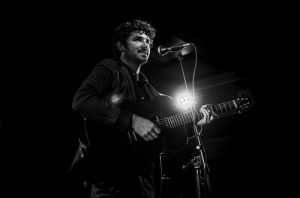 Dan Wilde has been performing his own brand of richly observant folk both in the UK and around the world for the past seven years. And in that time, he's developed a growing fan-base and a reputation amongst those who know as "a fantastic songwriting talent who without a doubt will deserve and demand your attention" (Eclectically Challenged). One life's really special souls.
2nd  Dec                     Mr Joe Slater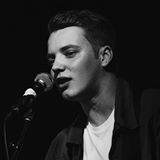 & Lucy Mair
One day you will be telling your grand-children  that Joe Slater used to play at The Drawingroom…and even though you'd been given the heads-up on how good he was…you missed getting to see him up close and dangerous because you did not book in time!
Please don't be that 'sad old git' lamenting missed moments of mind-blowing magic and book NOW to see this extraordinary emerging talent. This boys and girls is a mountain in the making, come and witness history unfold. For your enjoyment, pleasure and food for your soul…I bring you…Joe Slater
9th  Dec                      Eddy Smith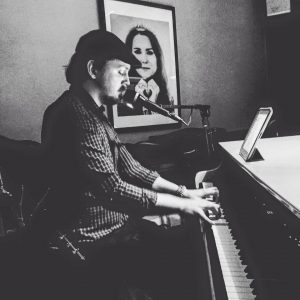 Naomi Banks
The finest meshes of Soulful Blues and melodic Pop you will hear this year" – The Blues Mag
Eddy Smith and the 507 beat thousands of other acts to be named the UK's best new talent of 2015. The London-based outfit impressed a panel of industry experts to win the Critics' Choice Award in the national competition. The judges were Huey Morgan, Fun Lovin' Criminals front man and BBC 6 Music presenter, Max Helyer, Guitarist for rock band You Me At Six, and Matt Mason, chief editor of Q Music Magazine.
"The Soul in Eddy's voice is where I want Music to be at." – Huey Morgan, Fun Loving Criminals, BBC 6 Music.
As multi- instrumentalists, Eddy Smith & The 507 write, arrange and produce their music together. They are a Soulful blend of Blues, Rock and Pop with five musicians from varying musical backgrounds. Their influences range from the likes of Ray Charles and Otis Redding, to Joe Cocker and The Eagles.
16th  Dec                    James Kirby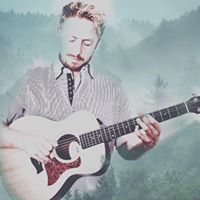 and 
23rd  Dec
No gigs in January
17th Feb                      Mambo Jambo
Below is work in progress…pls ignore!!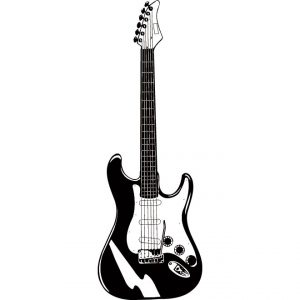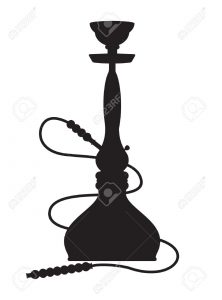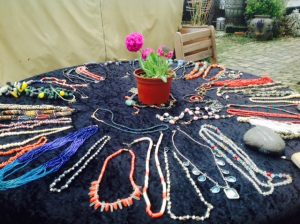 this is work in progress:
Sylva Kay: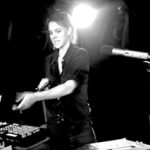 spotted busking in Chesham outside Little Orchard in May 2016 and convinced by her music, Rew (their chef and my son) came over to tell me of her.  She plays guitar, loops her voice and creates her own sound…there's something of the quality of her voice which I've heard  in one of the most extraordinary musicians I know, Juju (Little Fish/Candy Says) I know you'll be intrigued by this girl; she brings real feeling and mood to her show and coming all the way from Oxford to see us…let's see a big show of faces for both acts.
Joe Slater, Songwriter/Musician/Scouser as he describes himself on FB. A former star on Waterloo Road and now professional musician, he is driven, original and passionate about music. He has written music both the Beatles and Oasis would have been proud to put their names to.