Upcoming Live Music Events #HomeToEmergingStars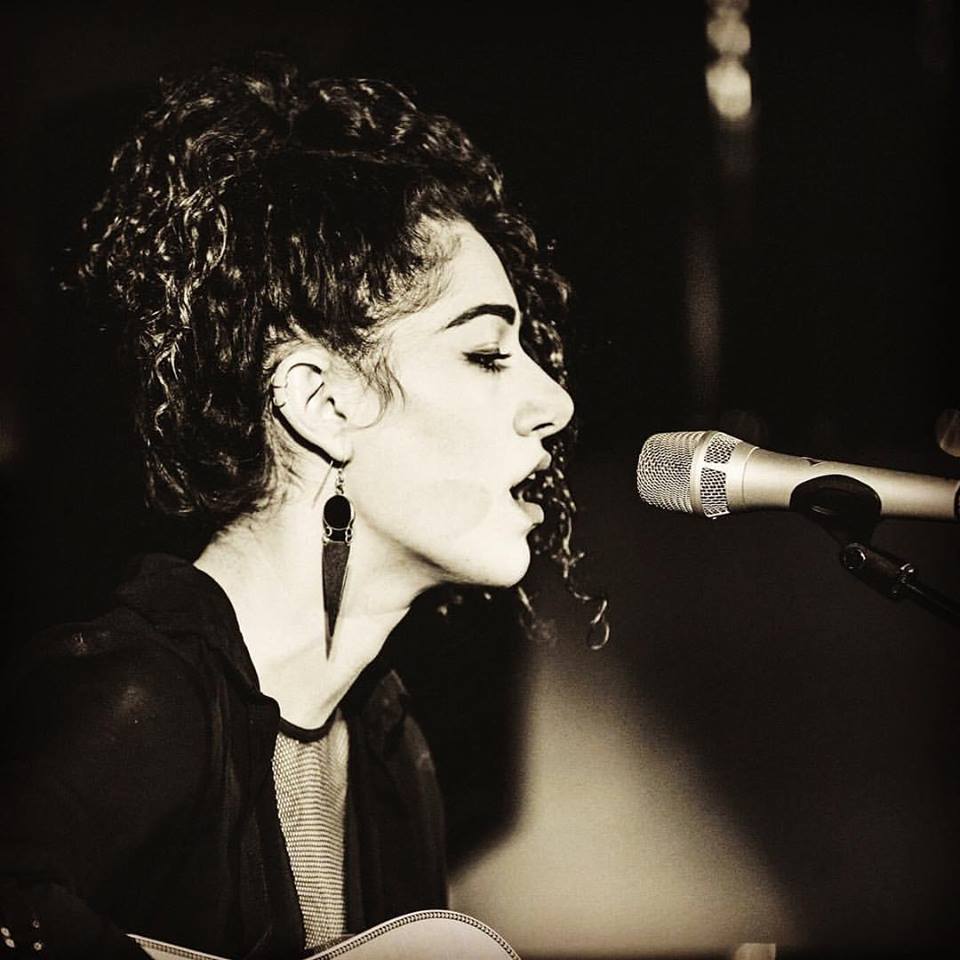 Introduction
Welcome to 'Home to Emerging Stars' …Our live music events have been described by our guests as an exciting and vibrant atmosphere and great for value for money. The only people invited are people I've met, it means you are in a very safe, as such the very best Drawingroom experience for you, your family and friends! "It's intense and uniquely special. Ask anyone who has performed or attended." – Richard Elkington

---
Key Information
Live music is held Fridays and Saturdays night each week, in door and out, subject to the weather. Invitations are sent via email with a unique secret link to eventbright. Securing your place costs just £5, so make sure you are on the guestlist. Once here, eat, drink and enjoy the evening. We will do what I can to keep you dry and warm, but please…do dress for the occasion!
Turn up from 7pm, music starts from approx. 8 PM.
You can pay your tab with plastic, but PLEASE BRING CASH for the artists and please remember…
With so few places for musicians to perform and earn, please be kind, be generous…a minimum of £10 per guest or more… The general accepted amount is £15-20 per guest in the bowl before you leave.
We are licensed, with 45+gins, some great wines, local Ales, draft Estrella and Shindigger (Manchester) to choose from as well as home cooked World foods, vegan vegetarian and occasionally fish.
If this sounds like your thing, drop an email to richard@the-drawingroom.co.uk explaining who you are, how you found us and what events you may be interested in or some further information about what we do here at The Drawingroom. This will ensure that you won't miss anything and also gives us a chance to get to know you!
… and remember, if you've not been here before, you will need to be on the mailing list to get the secret ticket links…so, please don't hesitate to call and ask any questions 07973664551 or email me Richard@the-drawingroom.co.uk
---
---
Mailing List
If you'd like to know who is coming and get secret ticket links, you'll need to be on the invite list.
If we've not met, please call me 07973 664 551 (Richard) and if we have, mail me:
richard@the-drawingroom.co.uk, mention your name and where we met along with your phone number please.
Members Club
I am open to hear from anyone who would like to become a member of The Drawingroom, a private members club which will afford members certain benefits and privileges here. This will include advance access to tickets, access to an extra table at gigs which are already sold out… and access will be free. Rights and privileges to attend after-parties, and use of The Drawingroom to entertain.
Upcoming Events 2023
Friday 9th and Saturday 10th November
We have no events planned at the moment because of some minor refurb works however, we will be open for cocktails (come see the new cocktail station) and an invitation to talk to me if you would like to become a member of The Drawingroom as a private members club.
Friday 17th November, CLOSED for a Private Party



Saturday 18th November Isabella Coulstock and Dan Velveteen
Isabella is a singer-songwriter wise beyond her years, with a voice as sweet as it is powerful that bristles with youthful enthusiasm and an emotional maturity that would not see her out of place amongst the greats, completed by playing both acoustic guitar and keyboards. A prolific and skilled songwriter with a style that is very much her very own, she moves effortlessly from dynamic pop tunes, sensitive ballads, soulful torch songs and light-hearted fun numbers.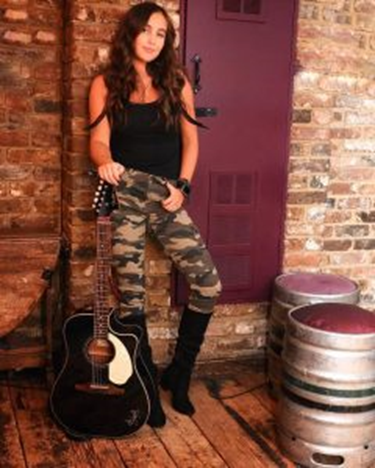 Having played on the scene in Brighton and Hove as well as farther afield for some time, Dan Shears And The Velveteen Orkestra have developed a reputation for pained songs that veer between the fragile and frantic.
Dan, a south London-born singer was invited to join a covers band as vocalist and began learning how to play the guitar using borrowed instruments. He bought his own guitar at the age of 16 and formed his first band, Coma – named after his battle with the serious illness meningococcal meningitis as a toddler.
When the band split in 2007, he started out on his own, while also studying for a music degree at the University of Sussex.
Initially performing as Petruchka – and taking lyrical influences from the likes of Angela Carter, Franz Kafka and the films of Stanley Kubrick and Tim Burton – he eventually created the sound of Dan Shears And The Velveteen Orkestra, based around the idea of an orchestra from the street, using working-class musicians, adding a touch of venom to the rich orchestrations. The resulting EP, The Eternal Mystery Of The Human Heart, was released in 2010.
Friday 24th November Daisy Chute & Lissie Minett (my neighbour and dear friend stage name Alissimon) & James Ealker
Daisey who is getting bigger and more famous almost month by month. She sings from the genre of great folk music. Alissimon is a singer-songwriter from the UK(Chesham) She has been writing songs since 2020, and has released 3 singles with multi-platinum producer Eliot James. She has been championed by BBC Introducing, being chosen as one of their 'Ones to Watch' and most recently recording a 'LIVE: In Session' for them with renowned folk guitarist John Smith. She is currently recording an EP with Liz Horsman and Tim Bidwell, and will be releasing it in 2024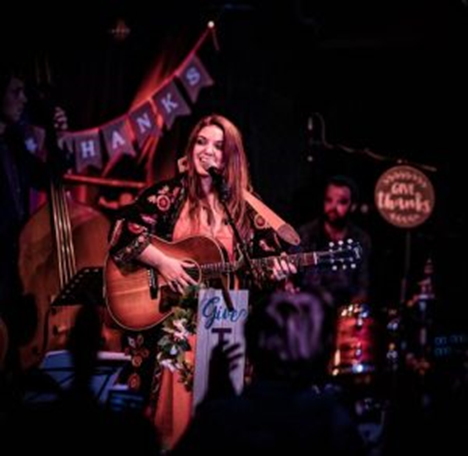 Saturday 25th November The Barnstormers
"Blues as it was intended"
Their first Saturday gig, previously a Friday night slot; born out of the end of 'Lockdown 1' musicians looking for a place to play, they came together here in 2020, bringing a new energy to Friday nights (now Saturdays) in Chesham. These four, sometimes five..or six guys play two sets their own music as well as some classics. So good and so popular, they now go out/can be booked for your own private functions from between £700-1000! Talk to me!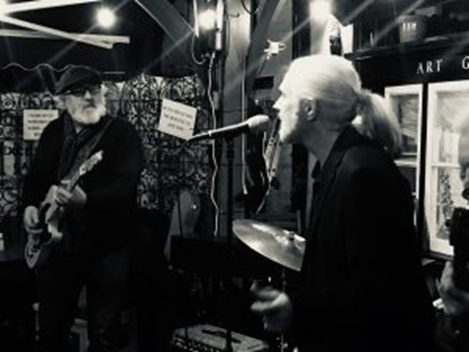 Friday 1st December CLOSED for a Private Party
Tu-kay & Ryan are a multi-award winning acoustic duo blurring the lines between folk, Americana and roots music.
They have become known for their lush harmonies and heartfelt lyrics. Their songs encourage a positive outlook on life, even when things may be tough. They are optimists at heart and believe there is always a light at the end of the tunnel, no matter how small or distant it may seem.
Ruby Leigh, is a singer songwriter from Chesham with an authentic and unique style. She has an impressive CV for someone so young (17) debuting here aged just 10 …and going on to perform at Indigo @ The O2, with numerous Television appearances on The Voice Kids UK 2020 & various music venues & festivals across London and the South East. Paloma Faith asserted " it already feels like Ruby Leigh is an established artist in her own right". Now fully into her first year at The Britt School…she's back to perform again.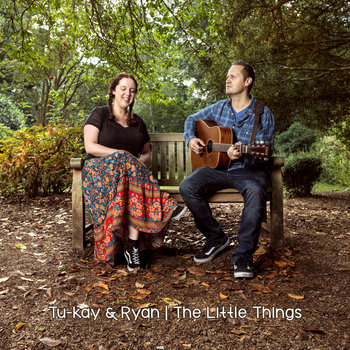 Thursday 7th December
follow the links to get tickets.
Friday 8th December Claude Bourbon & ClaraTee
Ready for a unique and talented take on a wide range of musical traditions? Claude Bourbon is known throughout Europe and America for amazing guitar performances that take blues, Spanish, and Middle Eastern stylings into uncharted territories.
Claude's inimitable style incorporates all five digits on each hand dancing independently but in unison, plucking, picking and strumming at such speed and precision that his fingers often seem to melt into a blur. Thousands of people in the UK, Europe and USA have enjoyed listening to this virtuoso and for the majority of his audience it is an experience that compels them to return again and again to hear and watch him play, as his fingers lightly dance over the strings of his guitar and create a unique sound that is 'Claude'.
Now based in the UK, some of this guitarists' influences allow us a fascinating insight into this remarkable musician; Paco De Lucia: Deep Purple's Richie Blackmore; Joaquin Rodrigo; JJ Cale; JS Bach….
Claude has played countless venues, including Glastonbury Festival, Isle of Wight Festival, Colne Great British & Blues Festival, Rock O'Z Arene, Avenches, Switzerland, among others. He has shared the stage in Europe and the USA with countless musicians, Calvin Russel, Charlie Morgan (Elton John, Gary Moore), Jan Akkerman (Focus), Steve Grossman (Miles Davis), Herbie Armstrong ( Van Morisson), Jose barrense Dias and many more.
ClaraTee is one of my most exciting and interesting finds, certainly given her age 14…'this is a songwriter with a future' and having won a scholarship to The Purcell Scool of music..she's on her way.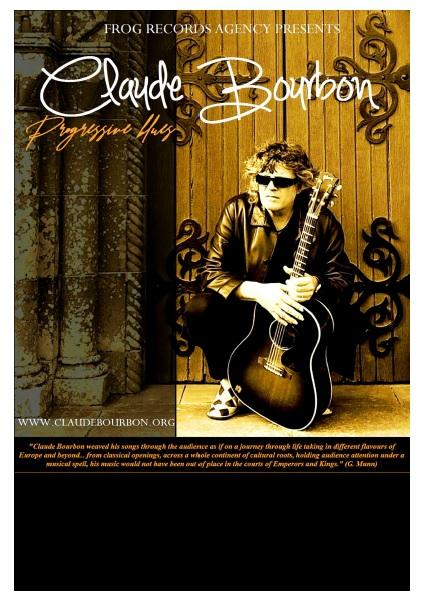 Saturday 9th December
Night Flight
Robert continues to tour extensively showing his versatility as both a solo performer and with a full band. Notable performances include 2023 Celtic Connections at Glasgow Theatre Royal with Mary Chapin Carpenter, showcase performances at Americana Fest in Nashville, Tennessee, supporting Roger Waters at Hyde Park, Tours with Paul Carrack and Duane Eddy who gifted him with one of his signature 'Gretsch' guitars after his 80th birthday celebration at The London Palladium.Following on from a busy start to the year and now into festival season and gigs across the summer months, Autumn 2023 will see Robert embark on an extensive tour to accompany the release of the first singles from the new album.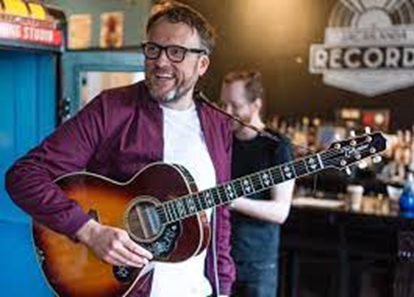 Anna Pancaldi, an enchanting and noteworthy London-based singer-songwriter influenced by the likes of Joni Mitchell, Carole King and proves a rare talent and an artist to remember through her wondrous vocals and thought-provoking songbook. Anna's exquisite latest musical offerings are effortlessly honest, touchingly relatable and is a performer known for her deeply affecting live performances.
After a sold-out London headline show at Folklore in May 2023 after the release of her rousing new single, Where Do I Lay All the Love I Have Left, Anna then released her anthemic single, Stay This Way, in September with more songs to follow shortly. Anna embarks on a full headline UK tour, including another sold-out headline show at London's The Waiting Room on October 20th.
2023 marks a poignant new epoch for Anna having musically remerged from her chrysalis with her most inspired music yet and a pivotal turning point in her career.
With an impressive catalogue of music placements in film and TV including the globally acclaimed Grey's Anatomy trailer, Focus Feature film, Every Body, Pretty Little Liars, Love Is Blind, Famous in Love, Paramount film, The In Between and has featured in and soundtracked an adrenaline filled Levi's campaign.
With three Top Ten's in the singer-songwriter iTunes charts, Anna has gone on to captivate audiences headlining across the UK, Europe and the US. Headlining shows in NYC, LA, Chicago, and Nashville. Anna has captured audiences with TV appearances on CBS LA and London Live and toured the world opening for heavyweight artists such as David Ryan Harris (John Mayer's guitarist), Jake Isaac and Fatai.
Gaining momentum and traction with nod of approval from print and online press, radio and editorial playlists. Anna's music has been featured in Spotify playlists giants such as New Music Friday, Easy, Most Beautiful Songs in the World as well as receiving support from the legendary BBC on shows such as BBC Radio 1, 2, 6 and BBC Introducing in London and Essex.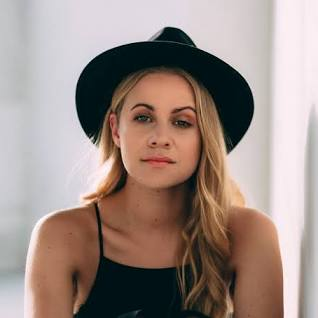 Friday 22nd December to be confirmed

Saturday 23rd December Barnstormers Christmas Party
"Blues as it was intended"
Their first Saturday gig, previously a Friday night slot; born out of the end of 'Lockdown 1' musicians looking for a place to play, they came together here in 2020, bringing a new energy to Friday nights (now Saturdays) in Chesham. These four, sometimes five..or six guys play two sets their own music as well as some classics. So good and so popular, they now go out/can be booked for your own private functions from between £700-1000! Talk to me!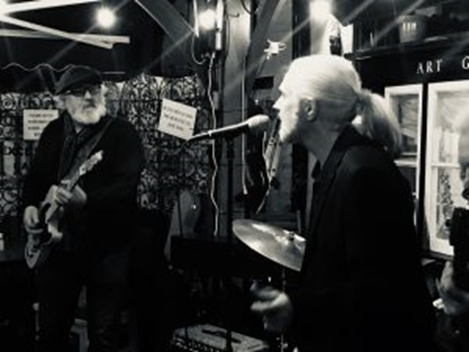 Sunday 31st December – New Year's Eve Party
Upcoming Events 2024 – Some confirmed events
Friday, 5 January Artist(s) TBC
Friday 12 January Blanche
Saturday, 13 January Artist(s) TBC
Friday, 19 January Artist(s) TBC
Saturday, 20 January Artist(s) TBC
Saturday, 27 January The Barnstormers
Friday, 26 January Artist(s) TBC
Friday, 2 February Artist(s) TBC
Saturday, 3 February Artist(s) TBC
Friday, 9 February Artist(s) TBC
Saturday, 10 February Artist(s) TBC
Friday, 16 February Artist(s) TBC
Saturday, 17 February Calum Gilligan
Friday, 23 February James Kirby
Saturday, 24 February The Barnstormers
Friday, 1 March Matt McGinn & Gareth Dunlop
Saturday, 2 March Artist(s) TBC
Friday, 8 March Artist(s) TBC
Saturday, 9 March Chris Brain
Friday, 15 March Artist(s) TBC
Saturday, 16 March Hardwick Circus
Friday, 22 March Artist(s) TBC
Friday, 29 March Artist(s) TBC
Saturday, 30 March Artist(s) TBC
Friday, 5 April Octave Lissner
Saturday, 6 April Daybreakers
Friday, 12 April Robin Howdens
Saturday, 13 April Will McNicol and SONKE
Friday, 19 April Polly Pallusma
Saturday, 20 April Artist(s) TBC
Saturday, 27 April Rob Wheeler
Friday, 3 May Blair & Dunlop
Saturday, 4 May Artist(s) TBC
Friday, 10 May Artist(s) TBC
Saturday 11 May Artist(s) TBC
Saturday, 18 May Artist(s) TBC
Friday, 25 May -> 27 May The Chesham Fringe
Friday, 26 May Artist(s) TBC