Who's gigged in Francis Yard?
We created a space for in Francis Yard for musicians who write and produce their own material. In return we offer a space where the audience listen!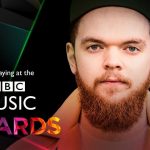 Jack Garratt is perhaps currently our most famous name to have emerged from this place. He started gigging here when he was just 15. He's the only Drawingroom musician to have been given a residency, supporting all the headline acts over a period of about six months.
Julie Felix and Simon & Garfunkel (their first as S&G)  are amongst the most famous to have gigged here in the Yard albeit 40 years ago! This was as a result of a certain Rob Francis (then just 18yrs old) who established the Trap-Door Club, a folk club, located in the loft of the stables beside his family home,Botley House, in Francis Yard. You can read more of this extraordianry and interesting story here.
Tony Moore (formerly of the Cutting Crew and The Kazbah Club) who made The Bedford one of London's premier 'new and emerging' music venues – opened and closed the first ever gig at The Drawingroom, finishing with an 'unplugged' version of 'I just died in your arms.'
Since then we have grown and developed. Below is a list with as many links as I can give to those who have played here, remembering that some were as young as 10 years old….To those who have played here…thank you to: and in no particularly order.
February 15th            Eleanor McEvoy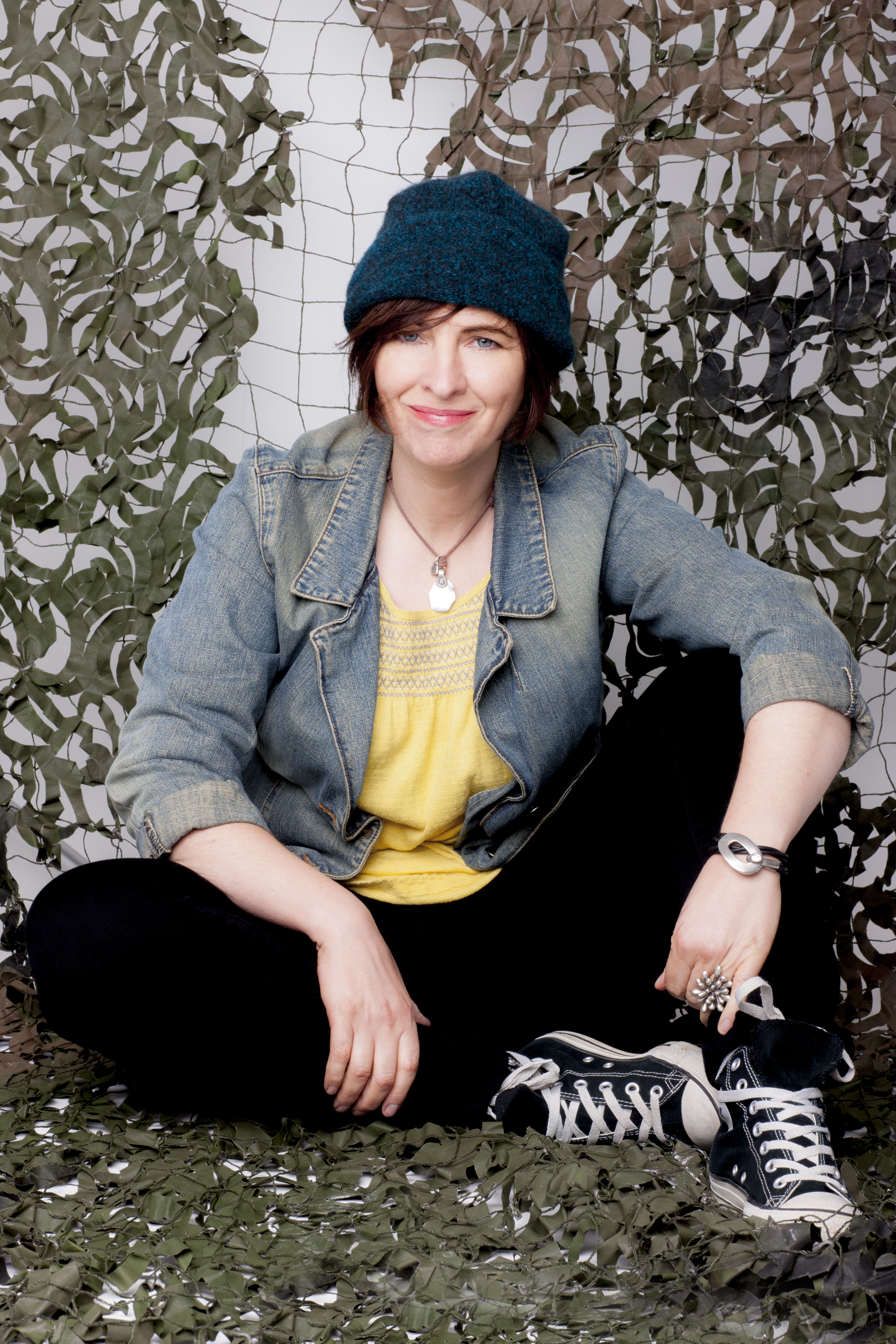 This is the girls whose music 'A woman's heart' became the biggest selling album in Irish music history. So many amazing voices and musicians of World acclaim have accompanied her.
Will Mcnicol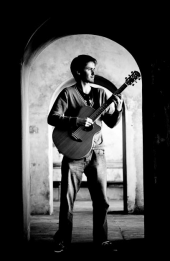 …now on his second UK tour,  supported this legend!
Feb 1st 2014   Caroline Harrison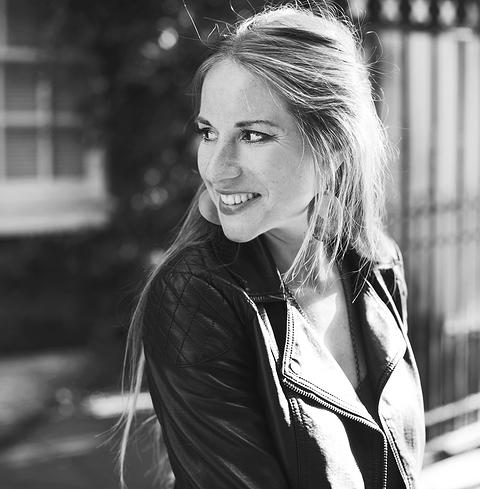 ""A voice of gold" is how Swansea's Evening Post defines Singer-Songwriter Caroline Harrison….and she did not disappoint.
   January 18th 2014…our first gig of the year and what a party..Jack Garratt turned up to play…and what a show, Jack James and Harry.
Saturday night!                    James Kirby 
 and supported by Harry Phillips…who came back from Uni to play for you
Sat 07/12/2013 the gig will be opened by Gaeten Buisson.  'So what?' you ask? Well he was just 10 years old and playing his own work.This is how stars are born! Headlining was Paul Liddell 
 and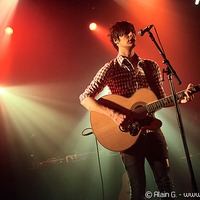 Support for Paul was  Nic Bennett….. listen here
Sat 16/11/2013            Georgie Bird (whose father Dickie taught Tony Moore to fly)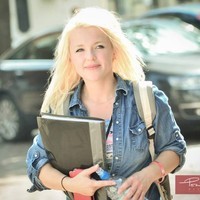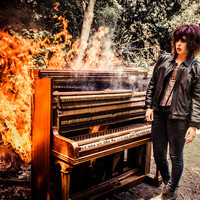 who  you will also find on Facebook here!
"Haunting vocals, oozing with the pain of heartache and beautifully humble production make Jazz's records an enthralling listen – Music Week"
Thursday 7th November A returning giant and pro, 

In addition to the album, you can buy limited edition artwork, lyric sheets, a new electric album and copies of his book, 'Carpet Burns'.
Sat 02/11/2013             Richard Walters  
   and Steve Folk 
Sat 19/10/2013            
Odi This girl was honoured at being good enough to perform at the closing of the Paralympics. She has completed a mammoth tour in 2013 and as this is her second visit, you will understand, she is that good.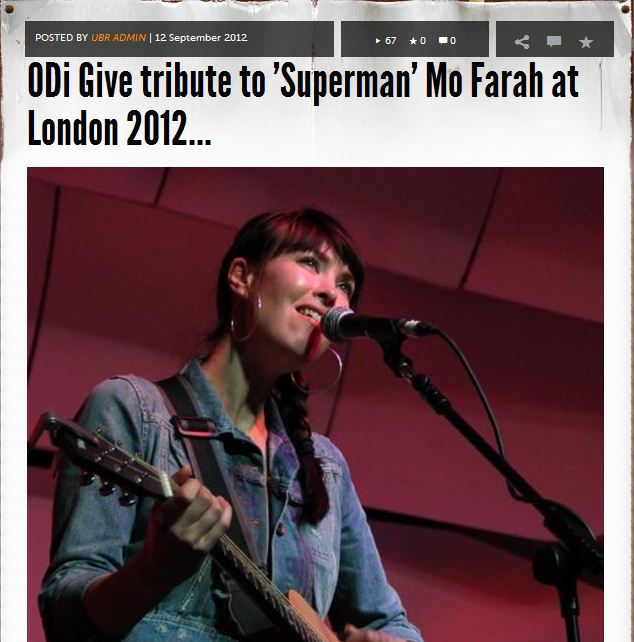 and Jon Kensie 
 …well here's a story; it's taken seven yeas to get Jon to play here…I discovered him at Glastonbury 04/05 and by a quirk of events, he was instrumental in helping Juju (LittleFish) in her career… really looking forward to hearing him again.
Sat 05/10/2013           Dan Wilde  has been making a name for himself on the UK acoustic folk scene for the past 5 years, performing his own brand of richly observant folk all over the country with appearances at Cambridge and Beverly Folk Festivals.
…and, he was just the most lovely and charming of musicians to have played here. An instant hit and he'll be back!
and the one and only…
 .Hannah Scott returned..in spite of her cold, she was brilliant.
Sat 21/09/2013                                     
 Franc Cinelli  and the stunning sounds of 
  Sean Taylor, with his new album…what a treat!
Thurs 19/09/13                                      
 The Walkingstick Man . Blusy and on a short UK tour
Sat 07/09/2013                                     Dan Whitehouse who was described as  "sensational!…by none other than Tom Robinson (BBC 6 Music) he went on to say 'what makes me really angry, is if that song had Peter Gabriel's name on the sleeve it would be hailed as a major return to form..Dan's music deserves a lot of respect" and Jeremy Vine BBC Radio 2 as  "fresh and exciting." Dan's second appearance here, long overdue too!
   and supporting Dan were…     
..an all girl folksy rock and pop band in their late teens who delighted all.
then…on Thursday 29th August: Jason Lucket 
 was here to entertain. Jason (from LA) 
Sat 27th July                        a bonus event all about raising money for Shed in the Park, the 'all' inclusive theatre company which has done so much with and for so many kids over the last six or seven years it's been around.
Shed@ThePark Theatre Company
, based at Chiltern Hills Academy, is all about raising the aspirations of local children and young adults irrespective of their background or ability. Their vision is to build a sustainable theatre that brings together many more children and adults, from a range of backgrounds, to create wonderfully innovative, inspiring, inclusive theatre. and supporting this event are two Drawingroom favourites, 
Russel Joslin
and 
Sadie Jemmett
Sat 20/07/2013           Cole Stacey & Joseph O'Keefe 
  guitar, violin and a fusion of folk, rock, classical and intriguing foot stomping music.They had just played at Larmer Tree Festival 2013..They absolutely nailed this show. Never have so many people been on their feet…dancing and singing…wonderful.
Supporting them all the way from Holland were 
 SnowApple, a Dutch 3 piece girl band.  All of them compleely mad and brilliant with it. A bonus to the night's party,  Royal College of Music vituoso guitarist Declan Zapala slotted between these two. He was warming up for the fringe…and boy, he melted it.
Sat 06/07/2013                    
Jasmine Rodgers 
  and
Amrit Sond
 both delivered their own unique sounds and melodies. Amrit is a Grammy winner and his sounds carry the genes of his heritage, fused with jazz and classical influences. Jasmine who sings and plays with a sound of her own. Formerly lead singer of Boa, whose fame stil ripple around the World. Jasmine is the most viewd musician on Drawingroom videos.
whose voice, words and music will touch your very soul. Tuneful melodies and words, taking you on a magical journey whilst sitting in the comfort and safety of this place. It will was totally amazing evening.
Along with Katey is Sean Taylor 
 one of 'Whispering Bob's' favourite emerging artists, shortlisted this year for The British Blues Awards for the most Original British Blues song of 2012…..and what a sensationApril 7th 
  2018
    Mr Joe Slater  started gigging here a year before he was signed to Talenbanq…
his authenticity shines through his like a bright shaft of lightning and Joe's openness to life itself, makes him an endearing soul to be around. Take a little bit of each of the following…Paulo Nutini, David Gray, Liam Gallagher and some McCartney as well…then draw from this a restless creative soul who is about to explode into the musical future of great music; remember these words, someone special has arrived, Mr Joe Slater.
 Supprt came fromNaomi Banks came a few months back and seduced us all with her jazzy bluesy sexy voice, along with some great tunes and powerful punchy lyrics….delivered with effortless confidence.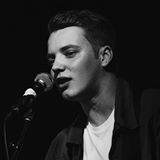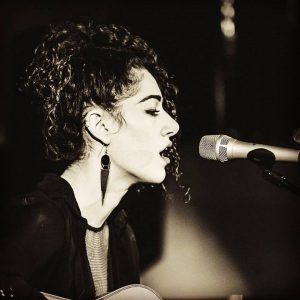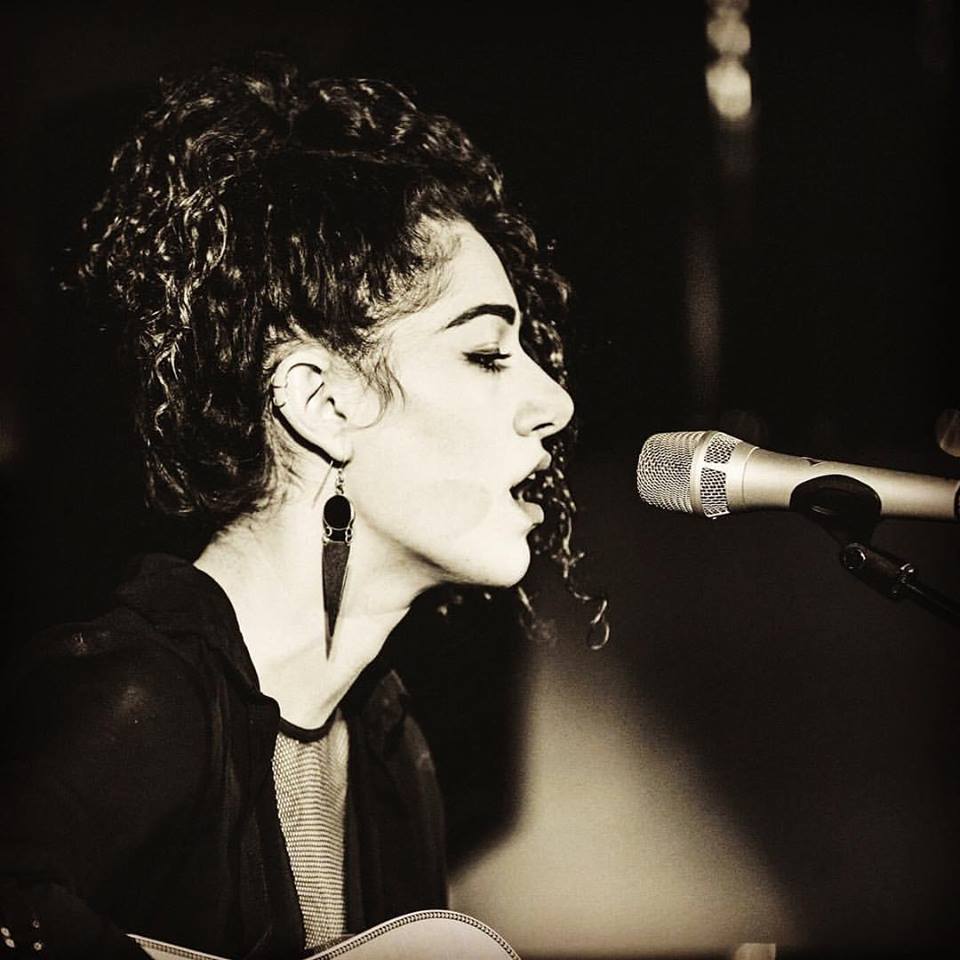 I am continally blown away by the extraordinary talent we are able to host here.
  Kimberley Anne was! ..such a great support to Damon Dwyer… Tom Hingley who for the second time gave an amazing performance and told us stories of the Madchester days…  We Ghosts  our first guests of the year and last year, Mahoney & The Moment delightful people, thank you. When Bob Harris described  Sean Taylor as "an absolutely superb guitarist … reminiscent of John Martyn" he was so right! Kenny White  … Julie Hawk too -then before this Mark Abis! Mark Abis What a complete delight, the man, the music and his words; crafted words and melody, as perfect as water.  Jo Hamilton who graced this yard in 2011 and then again at the 10th Anniverary Party here in 2012. Odi  who left us to play at the closing of the ParaOlympics- Les Payne the most gigged musician in GB and father to so much amazing music –  Tom Greenwood who co-wrote and played with Finley Quaye for many years.  Kirsty Hawkshaw  of Opus 3 fame. Hearing 'Fine day' unplugged here in the yard summer 2004…it was stunning. Little Fish,  one of my most extraordinary finds, and was blown away by her from the moment she struck the first note…they have played here often too. This is one of Juju's favourite venues and she's played here since 2006. She like  Jo Hamilton , really have the originality and ability to change music. Tinlin played at our first gig back in 2003, several times in between and played at our 10th Anniversary. They rank along side Marvin Gaye and The Beatles in having one of their songs covered by the legendary Paul Carrack ,  Hannah Scott too has been here on many occasions and is a regular performer now at The Royal Festival Hall due to our relationship with the Southbank at The Real Food Festival- Mark Hole, one of Juju's favourite performers, has played here often too, and having supported Tori Amos, holding the Albert Hall to rapture…he is one of the finest showmen ever to perform here. Treana formerly of the Wire Daisies is one our favourites too. She's a wonderful voice and prolific writer too – Skip MacDonald the legend that is Little Axe– Brooke Sharkey – Robert Castellani – Luke Oldfield (Gypsy Fingers) – Jack Garratt – Karima Francis – Jason Luckett – Lisbee Stainton – Jasmine Rodgers – Rokhsan – Jont – Tallulah Rendall – Steve Rodgers – Jo Hamilton – Russel Joslin – Emily Barker – Kal Lavalle – Jack Palmer – Alice Shaw – Ellen and the Escapades – River Seven – Will McNicol – Charlotte Eriksson – Stephen Langstaff – Caesar Goddard – Dan Whitehouse – Jessica Harvey – The Portraits ..some of the lovliest musicians you could hope to meet- Paul Cook ..Simon&Garfunkel + Lennon & McCartney distilled into one man and again recently featured on Dermot O'leary BBC Radio 2. Francis Rodino If ever there were a number one, waiting to be there…Fire. It's a complete piece of work. Katey Brooks  enchanting, passionate and captivating, amazing voice and stage presence –  PieFinger totally charming and beautiful music – Creag & Morwenna – Deborah Rose – Estas Tonne – Cara Luft who left here to play for Bob Harris, live on Radio two. Local boys Big Sixes –  Jessica Harvey – GeEkgiRL – Littlelostdavid – Reverse E  who evolved into BATG-  Simon Jof –  Rachel Bell  Justine  Nez & JujuLittle Fish who have evolved into Candy Says –    Sadie Jemmett who exclaimed at the end of her set…'Wow, you listened, thank you so much'- The Jim Dolan Project whose first album went into the top 10 on iTunes album charts Deborah Rose  – Tom Moriarty  – Mahoney & The Moment In 2005 we did the first 'Moving Art Show, screen across the yard, incorporating some work by Sir Ridley Scott for PRADA, edited by my good friend and Glastonbury buddie Dayn Williams together with a shortfilm premiered here in the UK at The Drawingroom. This film too was edited by Dayn  and went on to to be an Academy – nominated film, in the short films category. THere's been much before, some history lost from the old website…no matter, below you will find still more artist you can link with. Russel Joslin  
 confirmed for OxJam 2013 returns to see us. He first played some three or four years ago and has been much missed. He's more than a touch of Bob Dylan to him, insightful words and angry music, together with catchy sounds.  
 Emily Maguire   (& Christian Dunham) Emily Maguire is an acclaimed singer-songwriter whose songs have been played regularly on Radio 2 and has toured with the likes of Don McLean, Eric Bibb, Roddy Frame and Glenn Tilbrook. Originally from London, Emily was classically trained on cello, piano and flute before she discovered Bob Marley, and taught herself to play his songs on the guitar. When a chronic illness left her stuck at home for months on end, she started writing her own songs to pass the time. … and William Healey both new discoveries ( William via Robert Krczal-thank you) and just 18. He is very much like I imagine I might have found Dylan to be at the same age; raw and emerging with an energy only found at this age, a Jake Bugg …but all his own sound. Sophie Henderson
 her first outing here. Sophie has been gigging for years and following the birth of her first child, has taken a little break from this, so it's a huge pleasure to be able to welcome her back to live performance.
 The English Rose Lisbee Stainton As Lisbee's UK 2013 Spring tour comes to a close, this will be one of the last times to catch her unless its behind a sea of faces at one of the Festivals you may catch her at during the summer. She is supported by 
 Alex and Rolf Tinlin (the name of the band) and dishing out the beat is Jack Carrack, who have themselves been supporting one of the most famous names on the circuit, Paul Carrack.  Rolf&Alex are local boys and have their own original sound; it's so origninal, Paul chose one of their tracks for his new album…and from their music you will hear sounds of Nick Drake, Simon&Garfunkel the Beatles , yet all distinctly their own. Beuatiful harmonies and tunes.   Sat 20/04/2013            Polly Barrett  
 was new to us..she began her music career as a busker on the streets of Cork City. Her mellow, folksy songs and clear, easy voice reflect her love of nature and matters of the heart.  Polly's debut album entitled 'Mr. Bookshop' was released in October'11 and is set to cast her as the new jewel of acoustic folk-pop. Hannah Scott 
 has now joined a list of names upon our top table in the Cameron Gallery…as always, 1st class performance and joined by Stephano on Cello…stunning.
In 2005 we did the first 'Moving Art Show,' incorporating some work by Sir Ridley Scott for PRADA, edited by my good friend and Glastonbury buddie Dayn Williams together with a shortfilm premiered here in the UK at The Drawingroom. This film too was edited by Dayn Williamswent on to to be an Academy Award – nominated film, in the short films category.