Who's gigged in Francis Yard?
We created a space for in Francis Yard for musicians who write and produce their own material. In return we offer a space where the audience listen!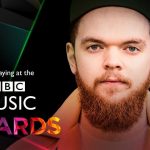 Brit Award winning Jack Garratt is perhaps currently our most famous name to have emerged from this place. He started gigging here when he was just 15. He's the only Drawingroom musician to have been given a residency, supporting all the headline acts over a period of about six months….playing here for about six years before being signed in his early twenties.
Joe Slater. I spent the first few hours of Monday 16th July, the first day of recording and working with Grammy and Emmy award winning producer/writer Kipper…recording his first album..  I did have great hopes for this artist, …now, not so sure…but he does some covers well.
Julie Felix and Simon & Garfunkel  are amongst the most famous to have gigged here in the Yard albeit 50 years ago! This was as a result of a certain Rob Francis (then just 18yrs old) who with friends established the Trap-Door Club, a folk club, located in the loft of the stables beside his family home,Botley House, in Francis Yard. You can read more of this extraordinary and interesting story here.
Tony Moore (formerly of the Cutting Crew and The Kazbah Club) who made The Bedford one of London's premier 'new and emerging' music venues – opened and closed the first ever gig at The Drawingroom, finishing with an 'unplugged' version of 'I just died in your arms.'
Since then we have grown and developed. Below is a list with as many links as I can give to those who have played here, remembering that some were as young as 10 years old….To those who have played here…thank you to: and in no particularly order…(many of these entries have been copied from the posts advertising the events and remain unedited.)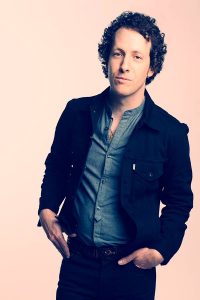 Mike Evin & Ned Roberts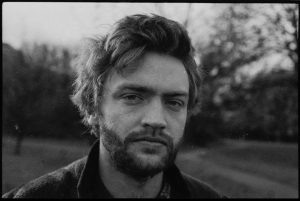 Ned is a very recent discovery is an acoustic singer-songwriter now based in London. Ned first started gigging when living up in York, playing old folk covers and the odd Dylan tune. Not long after writing his first songs, he was discovered by producer Luther Russell (Sarabeth Tucek, Richmond Fontaine, Noah & The Whale) and brought to Los Angeles to record…he really does have an amazing and interesting voice, my opinion, so what has been said of Ned? 
Absolutely gorgeous stuff…one to really get excited about' – Lauren Laverne, BBC 6Music
'A warm treat…his melodies reminiscent of Leonard Cohen with lyrical nods to Bob Dylan, and his voice has echoes of Tim Hardin'  – The Guardian
'A splendid debut…a beautiful record' – Gideon Coe, BBC 6Music
Mike is a recommend by two Chesham (Drawingroom) folk who know him from Canada…and doing a short tour across the UK this autumn. This will be a busy gig of this I am sure, so book ahead.
 Nov 2nd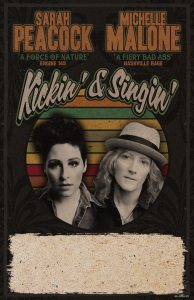 Michelle Malone & Sarah Peacock 
Michelle Malone's musical roots run deep and wide like the mighty Mississippi river, twisting and turning through rock, blues, and Americana territory. Her music is influenced by the red dirt rhythms from her Georgia home – blues, soul and rock and roll. "Malone is a master at mixing blues and Americana music" (GUITAR PLAYER MAGAZINE) Michelle "has the soul of a bluesman, the heart of a folk singer, and the guts of a rock and roll star wrapped up in one fiery bad ass" (NASHVILLE RAGE), and she's "uniquely able to blow the roof off the place then turn right around and whisper a soft song that will break your damn heart" (PASTE).
Headlining tonight's show, will be both acts, two powerful female voices, stacked with years of practice winning countless praise along the way. Two big American voices on one big night…be sure to come.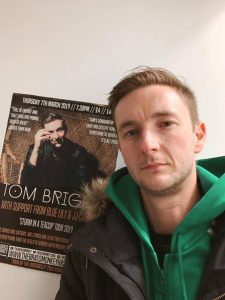 Tom Bright
Derbyshire-raised, London-based singer/songwriter Tom Bright, once an 18 year-old pub landlord, now a touring artist, he has already worked and performed with some of the biggest names in the industry.
In 2017, Tom featured in The The's multimedia project, 'The Inertia Variations', after being asked by Matt Johnson himself if he would do a version of 'Love Is Stronger Than Death' for the movie and album.
Around that same time, Tom was recording his debut songs, with Mick Jones (The Clash & Big Audio Dynamite) on production.
Will McNicol   with support from Ben Walker making his début here.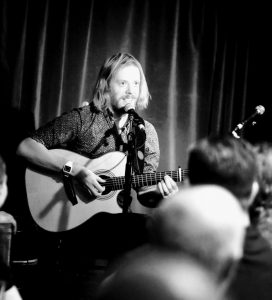 First, of Will..I've known and watch him grow to become recognised as one of the foremost guitarists to watch, in the World. Playing to halls of 1000 + across the world, having been hailed as Guitarist of the year aged just 21, he is set to become of one of music finest performers and composers. His finger style playing of the guitar is of itself a thing of beauty, that he composes and delivers is a complete bonus.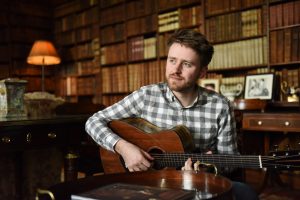 "the most beautiful guitar playing you will witness in your life..making some of the most beautiful contemporary classical music of our time." simply beautiful " ★ Guitar Techniques Magazine " technical mastery "  ★ Guitarist Magazine LEARN MORE AND LISTEN NOW
Of Ben…not the same Ben Married to Juju!
'That just floors me every time I hear it…his guitar playing is second to none.'
Verity Sharp, BBC Radio 3, The Late Junction… 'beautiful… stunning, some of the best guitar playing you are likely to hear and the best ending of any track I've ever played on this show'. Greg Russell, BBC New Traditions ….'gorgeous…a lovely album. Incredibly atmospheric, absolutely beautiful'  Genevieve Tudor, BBC Sunday Folk ….'Stunning… from hauntology reminiscent of Gavin Bryers…to gorgeous duets'   The Guardian  'Ambitious, distinctive and brilliantly achieved.' Songlines *****
GeeJay :(RL) Returning to The Drawingroom after an outstanding gig here in August 2019 and as the 2019 winners of Yamaha's Funk It Up Competition, GeeJay won a coveted slot to play at Love Supreme Festival. Aside from recent International performances at Sugar Club in Dublin, Lodge Room in Los Angeles, and the IQ centre in Kiev, They performed their own sold-out headline show at Servant Jazz Quarters April 2019. They are certainly one to watch and one of the most exciting acts to emerge from the burgeoning Neo Soul and Jazz scenes this year.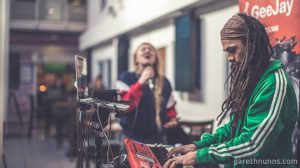 GeeJay's debut EP 'Thru Channel' and second EP 'City' in 2019 gained critical acclaim from the industry media (Red Bull Music, Clash Music) and their soulful take on the classic Garage track Flowers was The Observer's Hot Track of the Week. Whilst the duo received further support from streaming services (Apple Beats One, Spotify, Colors and Café Nero's in-store playlist) as well as radio stations (Jamz Supernova/1Xtra, Reprezent FM, Hoxton and Westside Radio), GeeJay have been nominated as a 'New British Talent' artist by British Airways.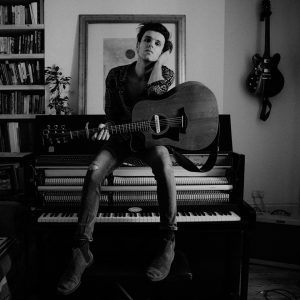 Matt Belmont Albeit this is a solo acoustic night Belle Mt. [spoken bell-mont] is a project conceived by songwriter and lead singer Matt Belmont during a period of withdrawal from public performances and releases between 2014 and 2016. During this time, he dedicated himself to introspective periods of songwriting development, beginning a musical and geographical journey as he wrote, co-wrote and produced.
One of the most beautiful voices I have heard in a long time, I discovered his music a year ago and have been trying to sort a date ever since…so I am super excited he is coming.
The sounds of the first EP could be summarized by deeply poetic lyrics and alt-pop melodies steeped in layered ambience and depth. Working out of home project studios on a shoestring budget, eight songs were written and demoed in that first 10-day trip, and the haunting lead-track 'Hollow' was born.
Dec
7th                   Night Flight
Sept
7th                          No gig
14th            Georgia and the Vintage Youth and support from Francesca Luker
There's much to read about both of these Artists..both returning  class acts.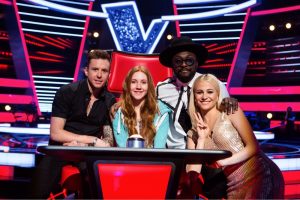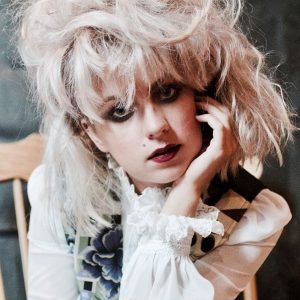 Did you catch Georgia at The Royal Albert Hall? Where ever you did…she simply oozes music, style and originality. However you may wish to label or describe her sound, be it Jazz, Soul, Blues…the girl definitely has more than enough to go all the way. Support comes from Francesca Luker, who opened here this summer….
21st             Peace day…and our 17th birthday…so expect something special.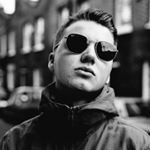 Joe Slater, the rising star who lived in between here and Liverpool for almost 18 months before moving to London. This is always an important gig and Joe is an important  Drawingroom musician. This is the first time Joe's four piece band will perform here…soo very excited.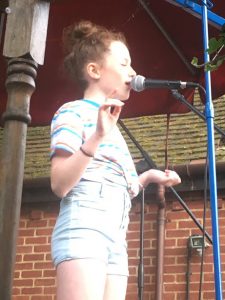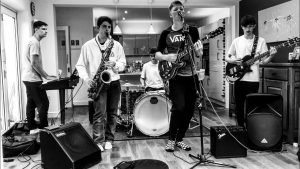 Supported and opened by The Kitchen Club, making their first appearance here, and in fact, first appearance anywhere. Led by Ed Campbell, who is one of our house sound engineers. The band, made up of five 15/16 yr old lads will open and then Ruby Leigh, a veteran of four Drawingroom shows, now 12 will be accompanied by Ed in a duo set….paving the way for Joe Slater to take the stage.
26th Sept: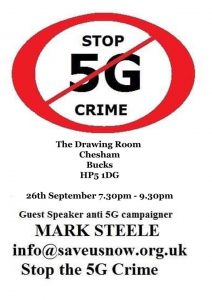 From about 7PM (ish) the talk will start at a little after 8pm
28th   Sept              No gig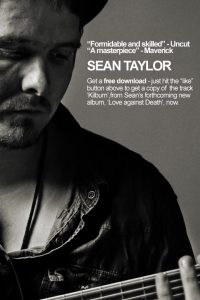 Oct 5th     Returning Sean Taylor he sings the blues "Superbly tailored songs" — ****Daily Mirror   "Articulate, compelling … brilliant" — ****Mojo Magazine  "A star in the making …a superb talent" — Metro           Sean Taylor's unique songwriting is a late night cocktail of Tom Waits, Leonard Cohen and Jack Kerouac; With voice that is a cross between John Martyn and Van Morrison and a guitar style that sounds like an acoustic Stevie Ray Vaughan jamming with JJ Cale … His live shows fuse world class songwriting with stories from the road. Promoting his new album 'The Path Into Blue' Sean Taylor is one of the most exciting and hardworking names on the international roots and blues circuit. WANT TO COME? CLICK HERE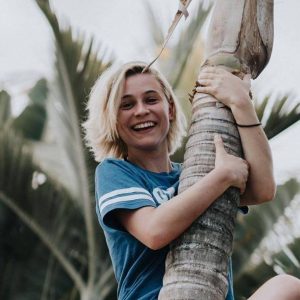 Emma McGrath I am excited to welcome back Emma for her second Drawingroom gig. It is rare to find such steel and focus in a musician this young. The nearest  to this drive I have seen in another musician is Hattie Briggs, who is already seriously on her way.  Emma's delivery was powerful, punching well above her weight and in spite of having gigged several times that week gave a strong opening performance. Her music has an indie feel to it, yet it is more polished and crafted than one might expect of one so young.  Recognising her growing potential, the PRS Foundation awarded Emma a 'Women Make Music' grant for the development and subsequent release of a mini album. Recorded with Grammy Award winner Jimmy Hogarth and Brit School alumni Jackson, Emma's sophomore EP, 'Silent Minds', was self-released in April 2018 through AWAL to high critical acclaim
12th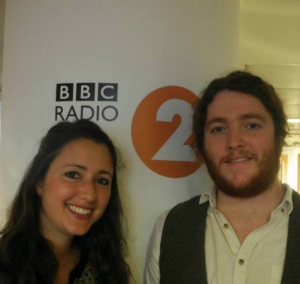 12th  Jonas & Jane  with support from Treana Morris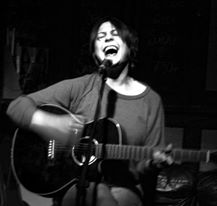 Treana is an absolute favourite of ours, well mine, and many others too. She's gigged here, almost from the beginning, helped develop Brit Award winner Jack Garratt as well as writing for TV and leading her own band, The Wire Daisies.

Jonas&Jane, you may have heard on Radio two. Chris Evans was entirely wowed by these two, you will too. Seamless harmony vocals, sweetest of sounds
'Whispered' one of their songs, is a secret which needs to be heard!
So shout it from the roof tops!'  Marie Crichton   WANT TO COME? CLICK HERE
19th                  No gig – I will be attending the wedding Will and Clare (McNicol)
10th            An evening of classical music, from the Romantics to Opera – RAVEL, Debussey, Chopin, Schumann and more timeless classics performed by Gavin & Renae…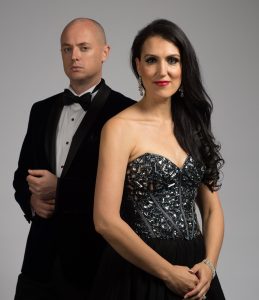 Renae Martin and Gavin Lockley are international opera singers presenting some of the most loved operatic arias and duets in the beautiful setting of a summer soirée at the Drawingroom. From Mozart to Puccini and many more this is a night of romance to remember. Also available are signed copies of Gavin and Renae's operatic album 'The Enchanted Hour' recorded with Sydney Lyric Orchestra. Check out the following link for a taster of the evening.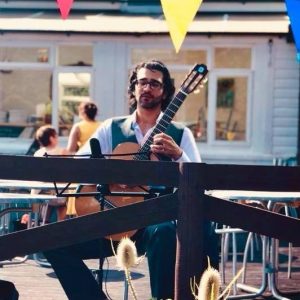 Returning to The Drawingroom, a Scholarship student of the Royal Academy of Music and a Royal College of Music student, now in his early 30's  who is an Instrumental Tutor at ECaM  …welcome back Mr Don Perera.
24th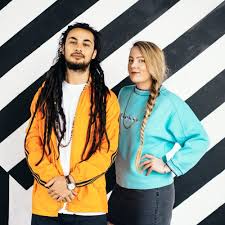 Where to start but with my favourite new word. Outstanding. A cracking start to the evening by the (still only) 15 yr old Francesca Luker. Gorgeous, then…GeeJay absolutely smashed it, with the spectacular voice of Gina who held court all night long…a magical almost divine being whose voice was both gentle and effortlessly huge. Distinctive and identifiable truly a signature voice, it's  a powerful 'Made in London' sound, albeit she's from out West! She was so positive too. Even 'Feeling Blue' was a high energy, upbeat number, it came with a real story of over-coming adversity… making all the magic come to it's most glorious life, was Jacob, on keys, stunning sax and even more alchemy with some effects. He was trance like, moving to every beat, eking out every last nuance of sound, working with and blending so perfectly with Gina's volcanic voice. This was outstanding Jaz Funk of the highest order…
31st SOLD OUT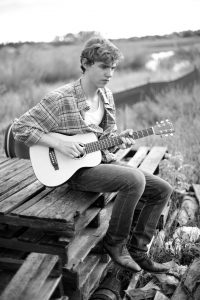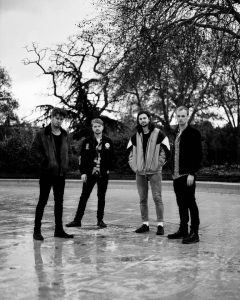 The Kings Parade  and introducing Tom Phelps 
Tom is a 15 yr old songwriter, already working with Sony,  writing and collaborating with some serious names. Introduced to me by Simon Cansdale, Tom is a prolific writer,  and will undoubtedly have a career in music, he's too good not to. He can play and sing too. We have so much talent for you in this show, it can only shine brightly as a night to remember, not least because the boys are back…yes, TKP, The Kings Parade. They are absolutely loved here at The Drawingroom, now in their fourth year of supporting us.
27th April               Kathrine Priddy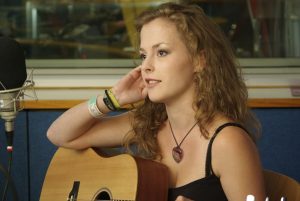 and Mark Hole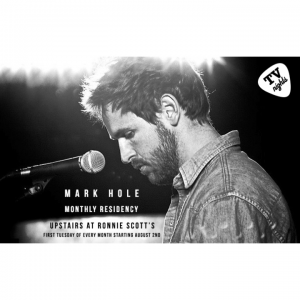 The great Richard Thompson – RT recently named Kathrine's music as his 'Best Thing I've Heard All Year' in MOJO Magazine.
Katherine Priddy has recently come to my attention as she emerged with her long-awaited debut EP 'Wolf', which has already been well received by the BBC 2 Folk Show, BBC 6 Music and BBC Wales with some excellent reviews.
Folk Radio UK pronounced the release to be "something extraordinary indeed…one of the most beautiful voices I've ever heard. Her tone, phrasing pitch and sentiment…it's flawless". At only 24, it seems hard to imagine that Priddy's haunting vocals and finger picking guitar style have already been captivating audiences around the UK for the past 7 years.
Mark Hole …a returning artist I have described as the greatest showman and the rudest (cheeky) man to have played here and when he came here last year he absolutely smashed it. He has powerful music (piano) and a delivery that will leave knowing 100% ..you have been entertained! Packed with humour, personality, great music and exquisite charm, Mark has performed at The Royal Albert Hall and held a residency at Ronnie Scotts.
4th May     (be with us all!)             Will McNicol & Amrit Sond 

Grammy Award Winner Amrit Sond has graced the same billing as some of the world's most renowned Guitarist's on the scene today; Dominic Miller (STING), Hugh Burns (George Michael), Ronnie Johnson (Van Morrison, Leo Sawyer) to name but a few.

His unique contemporary instrumental music draws on elements of World Music, Jazz, Classical and New-Acoustic all honed into a highly refined and melodically driven compositional approach.

He is also a 2 time GSMC Award Winner for Instrumental Artist of the year (2016 & 2019) and is signed to Solid Air Records in the USA.
"…his totally radical, unique approach to the instrument is awe-inspiring. His music is imbued with obvious passion for the instrument… exploring the cutting edge of endless possibilities as if it were his home." ~ Time Out / London
11th May Chapter 13 (private gig)
18th May                  The Portraits and Sadie Jemmett

The Portraits are a Somerset Acoustic duo …Lorraine and Jeremy Millington, vets of six Glastonbury's and whose 2017 tribute song for Jo Cox MP went viral and championed by Clare Balding on BBC Radio 2. Their storytelling song style, a worldly mix of Anglo-Irish harmonies and upbeat catchy tunes, provides the backdrop to a recurring theme of unity and peace in these turbulent times. Their 2018 was largely taken up with a crazy and fabulous Song of Unity project, where people sent the band video selfies saying or singing one word into their phones, 'Harmonise', with every single one used on their new single of the same name, inspired by Jo Cox's mantra of "we have more in common than that which divides us". Their forthcoming 2019 album will feature 'Harmonise' and a dozen more songs inspired in one way or another by the same theme of the triumph of harmony over discord. In that way, it will truly be a song cycle for the turbulent times we are living through.

Sadie Jemmett's extraordinary songs reflect a remarkable life. Behind the entrancing.

Her journey has followed a jagged course from a wildly bohemian childhood and teenage runaway to her role today as one of the most original singer-songwriters to excite our ears in many years.

Sadie has released 3 albums ,'The Blacksmith's Girl' mixed and produced in Los Angeles by Grammy winner David Bianco (Bob Dylan, Johnny Cash),. The album was released in autumn 2011 to critical acclaim on Wildflower Records, the label run by American folk legend Judy Collins, London Love Songs, Recorded partly at the Legendary Abbey Road Studios, London, And 'These Days: Live At The Green Note' (2018) which earned a 4-star review in Maverick Magazine.

Sadie's new album will be released early summer 2019 on Two Up Two Down Records.
25th May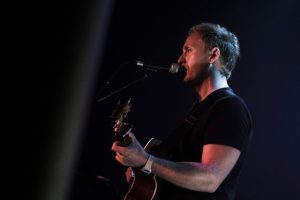 James Kirby and Inbar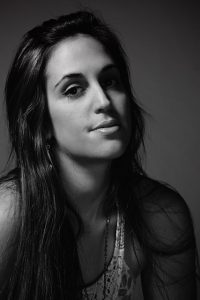 Singer-songwriter Inbar Starr  is from Los Angeles, California and touring in the UK to promote new music/album release. With her dynamically exquisite voice, rising artist Inbar has been captivating audiences from a very young age.  She writes delightful melodies with her own unique storytelling ability and super interesting voice.
James, part Nordic part English and totally musician, a returning  Acoustic singer songwriter performs high energy shows with beautiful & melodic songs that captivate audiences of all ages.

1st June                   Herron Brothers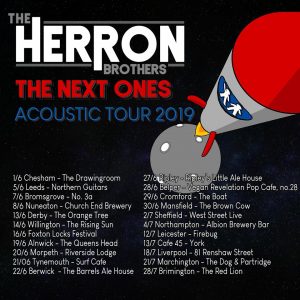 & with support from Sansha,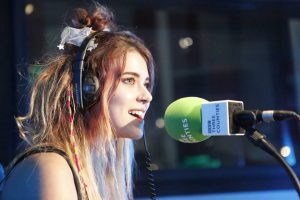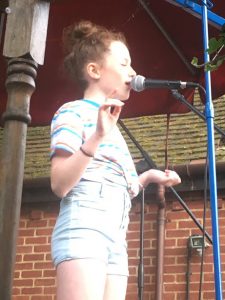 Ruby Leigh and Ed Campbell
8th June                  No Gig
15th June             our local, boutique festival; so no gig, however a number of Drawingroom musicians will be performing there, Billy Watman and The Kings Parade and Ruby Leigh. Make sure you get your tickets soon as this year will sell out ahead of time.
22nd June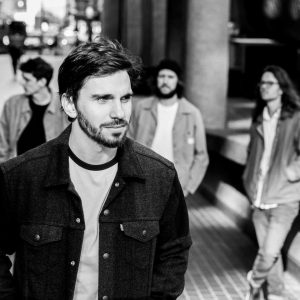 Night Flight & Kevin Pearce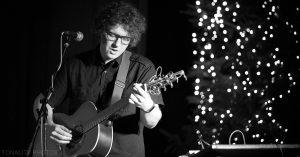 Sam, who leads this happening band, is returning with the whole band. Sam and Harry`(Phillips) played at our first out door gig in Easter, prompting one guest to write "I just wanted to say thank you for the most magical evening on Saturday night. It was perfect, like out of a dream"  They were sublime, think Pink Floyd meets David Grey. Click on their name, and indulge in their magic. Counting Elton John as one of their fans, they've already supported Paul Simon and James Taylor…so put that in your pipe and smoke it!
Kevin Pearce is awesome, a Songwriter who has received huge praise for his work from The Independent, The Guardian and Mojo magazine, as well as receiving BBC Radio 2 and BBC 6 Music support.  He has toured with the likes of Turin Brakes, Beth Orton, Roddy Frame (Aztec Camera) and Echo And The Bunnymen. Aside of his music, Kevin is super funny; dry dry whit and great timing…tonight, you will be entertained…totally.
29th June   no gig..
6th July  Candy Says and Max Blansjarr
Oxford comes to Chesham.
Two bands from Oxford,..  what a night I have in store for you. Juju of Little Fish, has much to do with tonight's show. Not least as she is the voice of Candy Says, ably assisted , held, encouraged and supported by Ben, all six foot +++ of him together with a huge brain. You will witness the enormous complexity and skill he displays in the delivery of a monster orchestral sound. his foot and body work is a show all of it's own.
Juju's original garage rock has evolved and grown into some equally magnificent in the curiously 60's sounding Candy Says.  Their first Album, we are not kings won huge praise and is by any stretch of the imagination a stunning piece of work. Original sixties sounding 2020's sophistication and 2020 clarity. Beautiful Feeling, music from Close (the movie) has again catpulted Juju into the attention of the World. Ealier this year it was the most Shazamed song Worldwide!
Max Blansjarr, is produced by Juju, and by far and away the coolest 15 yr old to have played at The Drawingroom. I've seen him play in Oxford too. The depth of maturity he displays in his song-writing and delivery is extraordinary. Albeit a dutch boy growing up in Oxford, Radiohead figure somewhere in his influences, but so too Leonard Cohen and some bosnova. Accompanied with drum and base…this will be a show to remember.
13th July  Naomi Banks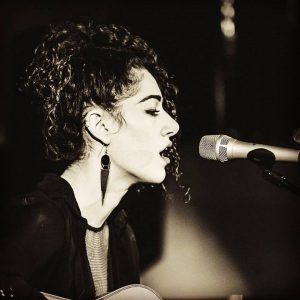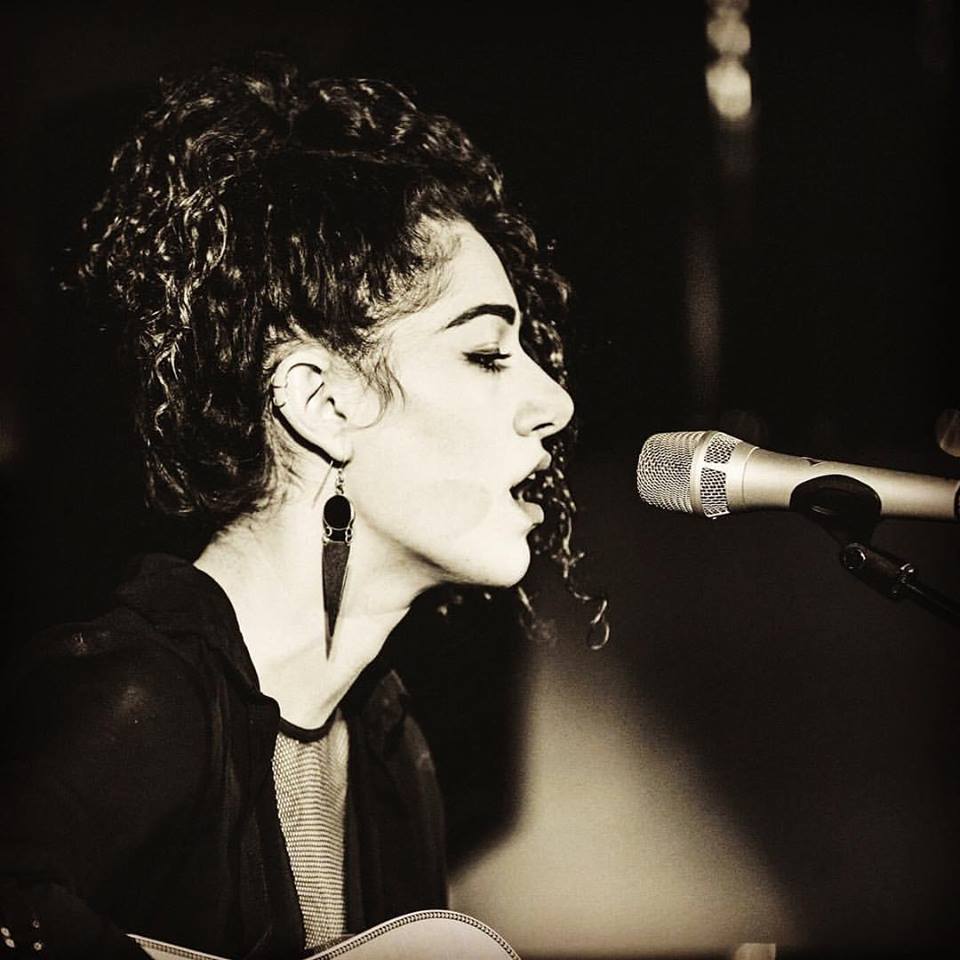 This will be the first time Naomi has brought her whole band here. Imagine Madeleine Peyroux mixed with drum and base..with quite one of the sexiest soulful voices in the World today; soulful jazz and a passionate punch.'

20th July                 My eldest son       Edwin   and   Helen Copeland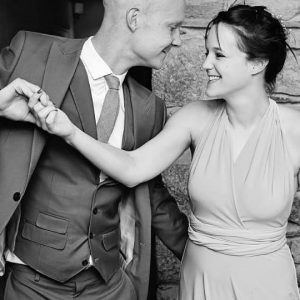 are getting married at St Mary's with the reception at The Drawingroom… so…NO gig!!
27th July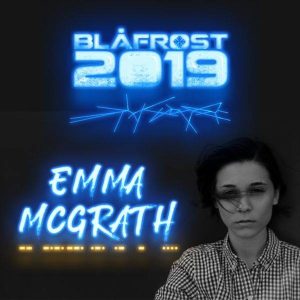 Emma McGrath Hannah White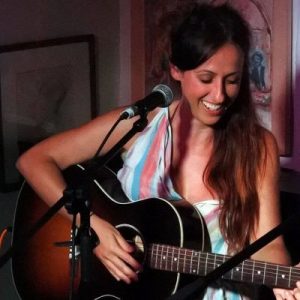 Hannah , a Radio two darling, one of Whispering Bob Harris favourite and a veteran of four Dr gigs …she is passionate, kind, and writes beautiful music which she delivers faultlessly. Support comes from Emma McGrath, making her début here. Every now and then I get to discover something which really makes me get excited and a few months ago, Emma's voice, music and delivery did just that. Still only 19, she has attitude, presence, great tunes and a power in her voice which wake you up.
Aug 
3rd             Barbara Nesbitt and Melinda Ortner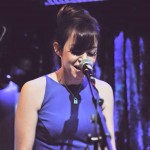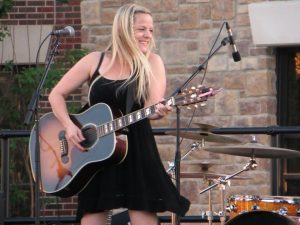 Barbara Nesbitt, Americana/Folk Singer-Songwriter out of Austin, TX, is gearing up to make her 5th album titled, Someday, Maybe Sooner. Her voice and songwriting have placed her in the top 5 Best Female Singer and in the top 3 Best Songwriter categories in the Austin Music Awards and her last release, Right As Rain, is in rotation on SiriusXM Radio.  She co-founded the breakout band, The Whiskey Sisters, to much buzz and acclaim, has recently sung background vocals for Willie Nelson and Bob Weir and will be an Official Showcasing Artist at SXSW 2019.  With a voice that is at once plaintive and strong, warm and clear, her songs take you on a journey reflective of her life which will make you laugh, cry, think and feel.
20th April   Night Flight 

& Hope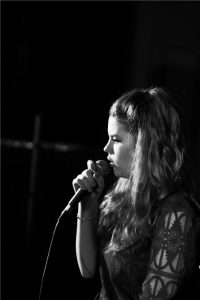 13th April   The Dunwells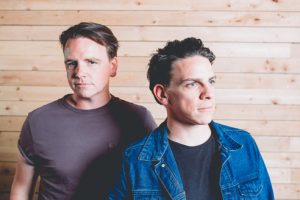 and Sansha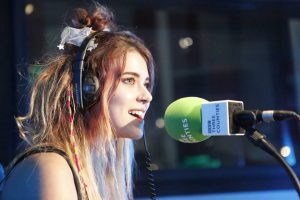 6th April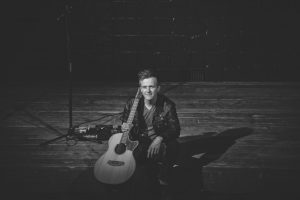 Jon Hart & Billy Watman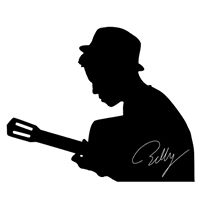 30th March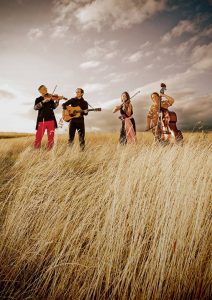 Faeland & Sascha Osborn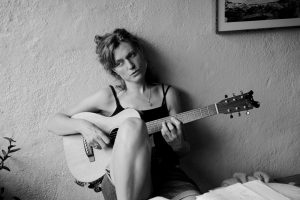 23rd March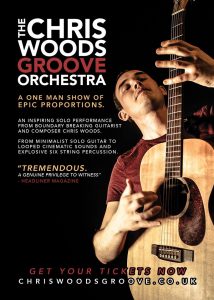 Chris Woods Grove & Richie Carr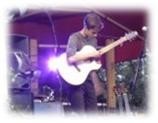 16th March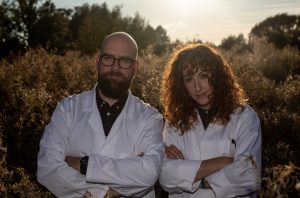 Megan Henwood with Findlay Napier

9th March    Jon Kenzie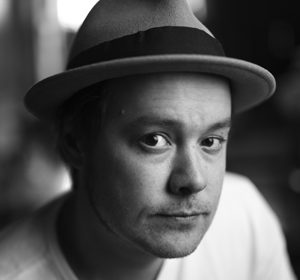 and Billy Watman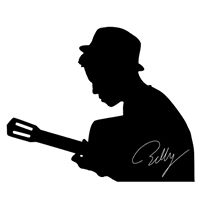 2nd March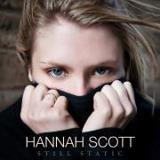 Hannah Scott & Emma Lohan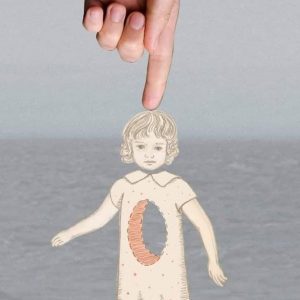 Hannah has the most beautiful of voices, a signature voice, not to be confused with any other artist you may have heard. As crisp, clear and powerful as the music and stories she tells in her music. I've seen ppl weep listening to her, each story a part of her journey, all carried in her magical tunes. When you hear her offering, you'll wonder how so much lesser music seems to get so much air time!
<iframe src="https://www.facebook.com/plugins/video.php?href=https%3A%2F%2Fwww.facebook.com%2Fhannahscottuk%2Fvideos%2F295786571094942%2F&show_text=0&width=267″ width="267″ height="476″ style="border:none;overflow:hidden" scrolling="no" frameborder="0″ allowTransparency="true" allowFullScreen="true"></iframe>
23rd Feb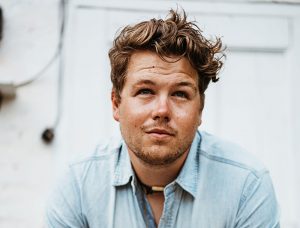 Jake Morrell and Dessie Magee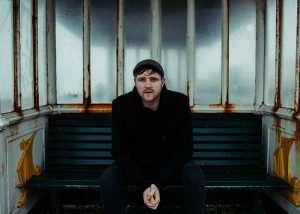 16th Feb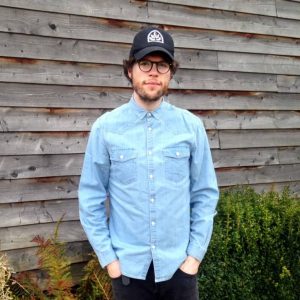 Jack Goldstein and Francesca Luker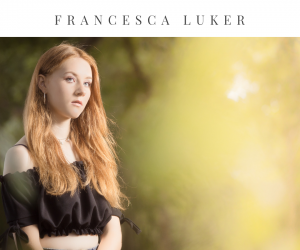 2nd Feb    Georgia and the Vintage Youth & Lucy Mair
SOLD OUT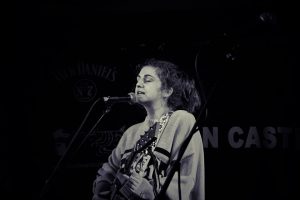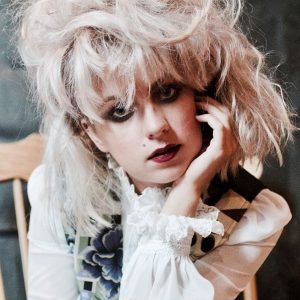 I met Georgia in Camden one evening when collecting Joe Slater…they were on the same bill.
This boys and girls is the real deal. Read on!
"I'm Georgia Crandon, 22, singer/songwriter from Essex and I gig with my band 'The Vintage Youth'. I grew up listening to soul, Motown, reggae and all that stuff. I used to be well into musical theatre and that's what introduced me to jazz. Training in theatre got me listening to Cole Porter and Gershwin, songs that I recognised from singers like Ella and Billie. I gave up on the theatre thing when I realised that I was less interested in the dance routines and more interested in the Ray Charles tunes they were dancing to. That's when I started gigging and writing my own songs."
Since then she's released three EP's, all have had airplay on BBC Radio 2, BBC Introducing and local BBC Radio shows such as Essex, Cambridgeshire, Suffolk, Norfolk and Kent, plus a tonne of online radio stations. And so far she's had the opportunity to work with some amazing people. Her first EP 'The Girl' featured Dave Swift (Jools Holland R&B Orchestra) on bass and my second EP 'El Reco' featured some toasting from Neville Staple (The Specials). Now, her latest EP 'Go Funk Yourself' was produced by Mo Pleasure (Earth, Wind & Fire) and features John Waugh on saxophone (The 1975), which ain't too bad for a Loughton girl!
Lucy Mair a veteran of three shows here, writes and plays some amazing tunes which are simultaneously complex and simple. On guitar and keys, she loops both her voice and instruments, weaving  an intense sound blushed with a classical jazzy soulful mix….'def. one to watch'..would not be at all surprised if she created an absolute classic if she has not written it already.
26th January(2019)…our first gig of the year…and what a way to start! Boom!! RAMMED-SOLD OUT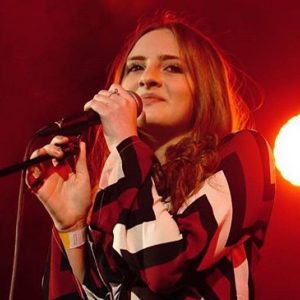 Katy Hurt with support from RubyLeigh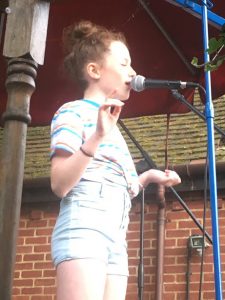 9th Feb  SOLD OUT Joseph Slater and  Max Blansjaar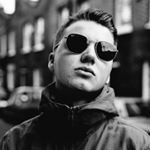 One of the hottest and certainly most interesting, fast rising musical whirlwinds in the industry, Joe is the real deal. In the last two years he has dropped 'cover' gigs in bars across Liverpool. Since when, things have changed. Joe was picked up by an new emerging musical force, Talentbanq, a UK music agency. They put him to work and everywhere he gigged, people noticed.  From Croxteth one year to  helicopter flights by Bentley to gig for them, and having  Suzanne Vega open for him at Isle of White the next.
His first single, produced by none other than Grammy award winning Kip Eldridge, 'Lady' jumped in at number thirty on itunes and Lady has been featured by musical legend and new music champion Tom Robinson, twice in the last few weeks.
Max Blansjaar is the discovery of my most extraordinary Drawingroom, find.. Julia Walker(LittleFish–CandySays) Just 15 years old, and signed to Beanie Tapes label, he displays the maturity of someone in his 20's. …adding to the list of names who make this place.. #HomeToEmergingStars
Joe's signature voice is made only more magnificent when his confident, distinctive, flamboyant playing style wrapped up in catchy melodies and powerful stories of his story. If you are in any doubt, see Joe perform the last two songs at his last gig here in November last year.
8th Dec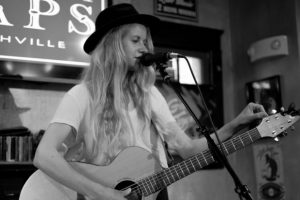 Anna Pancaldi and Hope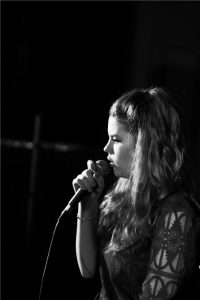 Dec 1st        Jake Morley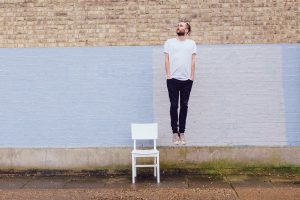 and Floatstone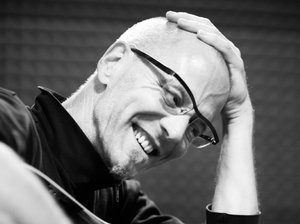 Touring some of Britain's best tiny venues this autumn to deliver up-close performances of new material, Jake Morley is one of the UK's most distinctive and interesting songwriters at the top of his game. Among the best lap-style guitar players in the world, he combines the sound of guitar, piano and drums into one instrument with seemingly impossible dexterity. Coupled with his incisive songwriting that moves seamlessly from heartbreak to humour, his fearless live shows mark him out as an artist to be seen as well as heard.
After two previous tours in 2012 and 2013 FLOATSTONE toured for the third time in the US in June of 2015. Travelling for a month from New York to New Orleans and back, he played concerts with colleagues Jimmy Robinson (New Orleans) and Lily Kiara (Amsterdam) in New York, Alabama, Mississippi, New Orleans, Chicago and many more places. In september 2015 they toured in Belgium, Holland and Germany. 
FLOATSTONE has been playing frequent solo concerts in Belgium and the Netherlands.
In May 2014 he was invited to tour in Estonia. Highlight of the tour was being billed as the Headliner at Mailaul Singer-Songwriter Festival 2014.
He has been a welcome guest on several radio and TV stations in Europe and the United States.
17                 Intertidal  and Persephonie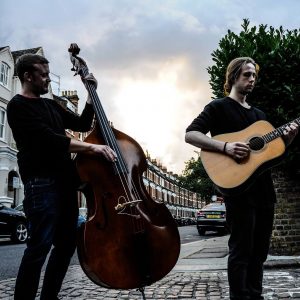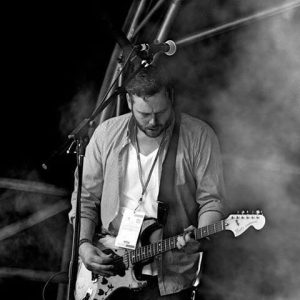 24              Mark Sullivan and Joe Slater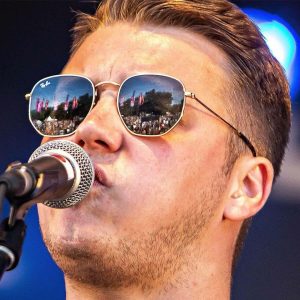 OCTOBER 27th.   Dan Wilde & Joe Wilkes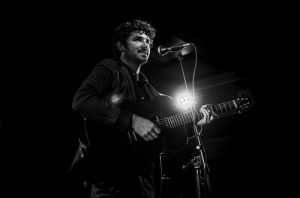 3 Nov          Elliot Morris  and Eleanor Nelly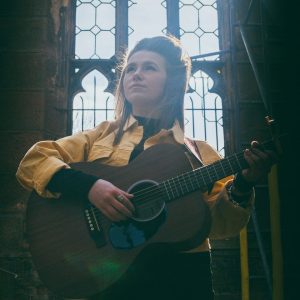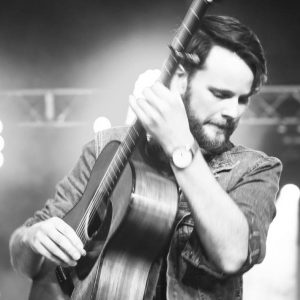 10        Lauren Ray  and Naomi Banks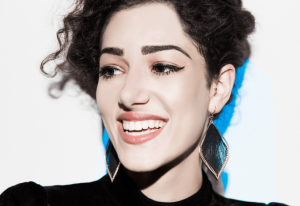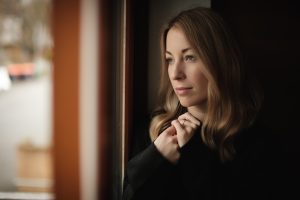 13              The Herron Brothers   Emily Magpie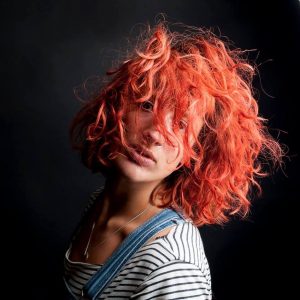 Paul and Steve Herron were Influenced amongst others by Macca, Crowded House, The Shins, Blur, Maximo Park, Dire Straits, Pepper, George Harrison and Super Furries…these two brothers write and play indie folk at its finest. Cool melodic tunes with deeply passionate rhythmic music…put simply, they make a truly great sound and I hope you will make it here to see them. Paul and Steven Herron, being real-life brothers, have played and sang together for their whole lives. Hailing from the most north eastern borders of England, they fronted Derby's The Sons until 2014 and have now created their upcoming album The Last Ones Left. The first single – Stuck in the Sun – features a tongue-in-cheek video celebrating the three days of sunshine they say they have seen in Derby this year so far. They say the single will want to make listeners throw their computer in the bin and "dance in the temperamental English summer sun".
20th             Diana DeMuth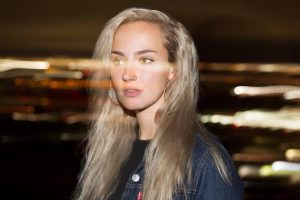 & Nico Gaul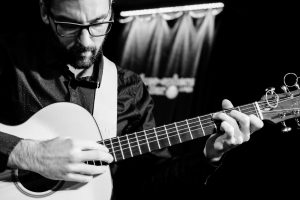 From the US and from Belgium. First Nico …somewhere between fingerpicking, blues, rock… all acoustic! He writes delightful tunes and his delivery is exquisite. This will be his first performance here and i'm very much looking forward to it.
Diana de Muth comes to us from the US: "There's a smouldering urgency to her presence. As she performs, intensity flickers over her face. There's a gravity to her delivery that places her along a continuum of bluesy storytelling in American music; a veritable road-trip soundtrack to leaving familiar places, people and heartache behind, healing and inevitably moving on."
29th     Hattie Briggs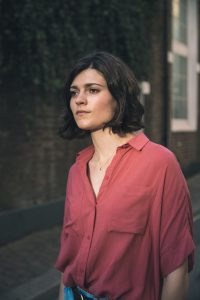 and support from Gareth Lee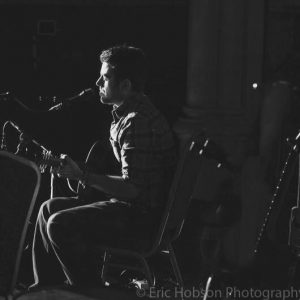 a singer / songwriter / session musician hailing from Cornwall in the UK.
Hattie is of course one of our favourite artists having gigged here several times over the last few years. ​Hattie is a 25 year-old singer, songwriter and multi-instrumentalist, originally from Chichester but currently based in London.  Recently named Fender Undiscovered Artist of the Year 2017, she won the prize of supporting Lucy Rose at the prestigious O2 Shepherd's Bush Empire. Her music brings together pop, folk and electronic influences, which she delivers with honesty and intent. She has a signature voice, one you will instantly know. It has an integrity all of its own, crystal clear and she writes tunes, tunes that will haunt you and you will wake up humming to.
Gareth Lee Likened to James Taylor, his music focuses heavily on story telling and memorable melodies. "It is great to see that poetic and skilful lyricists are still out there, and are resisting the allure of pop's bland content"  – Kingstock 100 word reviews
After winning best solo male in the 'What's On' Music awards, Gareth went on to open for acts such as George Ezra , Pete Murray, & Bellowhead and toured extensively as part of the duo Gareth Lee & Annie Baylis. Playing nationally on the Folk & Festival circuit with a highlight being Glastonbury 2016.
As well as his solo & duo work he's played as part of the touring bands, The Changing Room ,The Grenaways and more recently as a guitarist for Liz Mcclarnon at the O2 Country2County Festival and Nashville Nights. Currently in the process of writing & recording his 3rd solo release 'Calm & Chaos' Keep an eye out for lots of new music and touring in the near future
October
Born and bred in California, Craigie has charmed audiences in all 50 United States and throughout much of Europe, with a DIY spirit seldom seen these days. While touring solo and with the likes of Todd Snider, the Shook Twins, Nicki Bluhm, and ALO, he has taken the stage at festivals, sold out venues, intimate house concerts, center camp at Burning Man and even Gregory Alan Isakov's farm.
"John Craigie is a dude. Craigie presents himself as no more than that but he's a tremendously talented dude with a guitar and a great voice that can tell a funny story. Craigie can follow that story up with an even better song." – Glide Magazine
"Hanna has written music since her early teens, and her soothing guitar and soft vocals powerfully draw the listener in. For Unstruck, Hanna was able to collaborate with good friends who contributed to her songs such as Chris Lynch and Ben Berry (from Marty O'Reilly and the Old Soul Orchestra), Jessie Marks, Erin Chapin (from Rainbow Girls), Alexis Hawk (from MAJK) and her brother and classical guitarist Aaron Haas."
15th Sept 2018       Joe Slater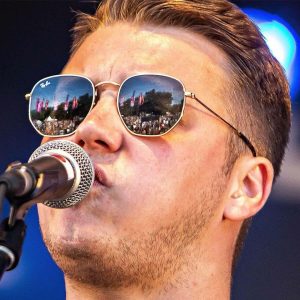 with support from Octave Lissner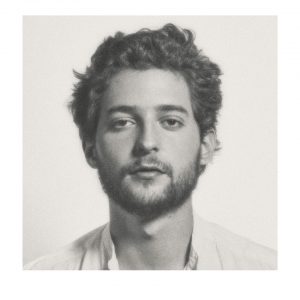 18th         The Dunwells  &  Natalie Gelman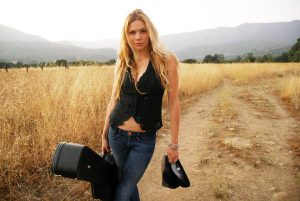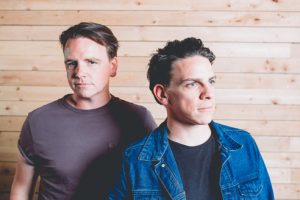 I caught  The Dunwells playing at The Bedford, Balham, stunning. Consisting of two siblings, a hardworking duo from Leeds and they are preparing to release their new EP, COLOUR MY MIND, which will be released December 1st. The single off of that album (by the same name) will be released on October 13th. Big voices, big guitar and stunning tunes. Highly recommended.
Natalie: Raised in the old West Village, NYC stomping ground of songwriting greats, Natalie Gelman grew up amidst artists and true bohemians. She borrowed a friends guitar at 16 and started writing songs on it immediately and began busking on subway platforms soon afterwards when she grew tired of pretending to be 21 to play clubs in the city. She played here a few years ago and has since supported Bruce (the boss) Sprintein before deciding to return to the UK this year. Cant wait!
Sept 2018
1st           Me for Queen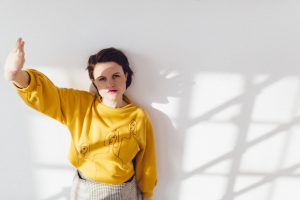 and Sansha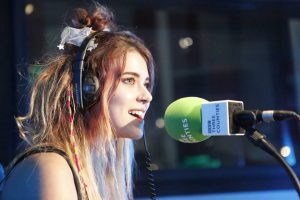 Me for Queen aka Mary Erskine is inspired by people and their stories.  Growing up feral in rural Fife/Scotland in a big old house near the sea, she started writing songs when she was 13, around the same time that she started dressing herself.
Years of classical training together with a Blues guitarist for a father make for an interesting mix of Soul and Folk. Me For Queen's piano-based songs draw obvious comparisons to Regina Spektor and Carol King but manage to fuse hints of Kate Bush and Laura J Martin. Mary cites Judee Sill & This is the Kit as a few of her favourites and says Me For Queen is "a sort of sketchpad for whatever's happening in my head. I just try to write songs that talk to people."
11th           The Kings Parade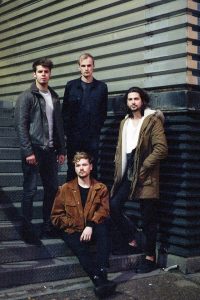 Their name is already on the Drawingroom Hall of fame  'TKP in The Cameron Gallery.  Their music; Detroit Blues at its finest and a truly original sound. Headliners at our 15th birthday last year and their rise seems unstoppable having been signed to Talentbanq, the people who are behind Joe Slater.
Support comes from James Bakian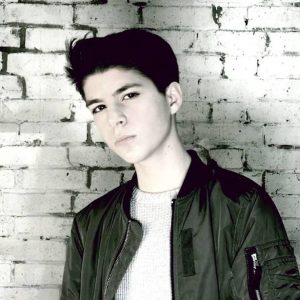 a 14 year old musician and singer-songwriter and producer! He is simply driven by everything about music: listening to it, singing it, writing it, producing it  and performing it. James play here earlier this year, his début . Pretty impressive and he's been picked up by BBC Introducing…one to watch out for certainly. 
Aug   4th    Ninety One Nights   and  The Strange Valentines 
Blend the heart of an '80's Australian rocker with the soul of a maritime kitchen partier, and you might get a sense of the brand of 'folk music for the twisted soul' that is the duo, The Strange Valentines. Now based in Canada, they are in demand and playing extensively out of Saskatchewan venues and festivals over the past 2 years, the duo has built a steady following. Their strong melodies, soulful stories, quirky humour, and rich harmonies, has been described as if the Kinks jammed with Fleetwood Mac using only acoustic instruments in a folksy type backdrop.
July 28th     2018     Frederika Alesina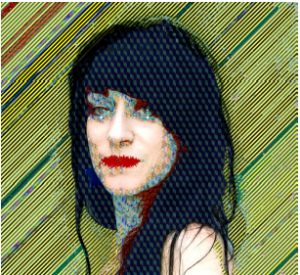 & Mark Hole  
See their show here
FrederikA, is a singer-vocalist-musician, exploring beyond her limits. She wanders through her inspirations, her yearnings and the multiple worlds she brings together.
From concerts and performances, solo to Big Band, Jazz to Electronic music through Body Percussions (Company Humanophones), Circus music ("Möbius" jugglery show) or World music ("Medianoche" spanish and flamenco music show), creator, composer, arranger or player, her voice and her music strech, spread, either mischievous, either meaningful, crazy, electric, tender or sharp… like lemon drop candy.  
She is an enigma, singular, surprising and unique, who has played hundreds of concerts across France and abroad…prepare for something a little 'more than!'
Mark Hole is a returning favourite, who has headlined on numerous occasions. He is a singer songwriter with an extraordinary voice and personality to match. Powerful, funny and great tunes with great lyrics…this will be a night to remember. At the time of writing, only 30 places remain.
Saturday 14th July 2018: 
Jon Kenzie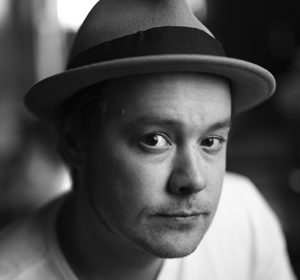 returned and smashed it.. breath-taking…and Joe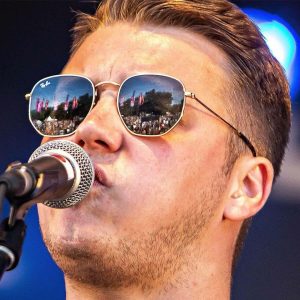 Slater literally straight back from Cornbury Festival…  It was a stunning evening and with the summer of 2018 on our side…bliss reigned. See the show here
July 2018    
7th           Jasmine Rodgers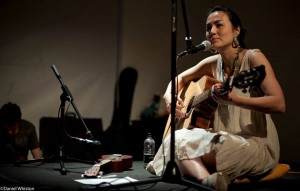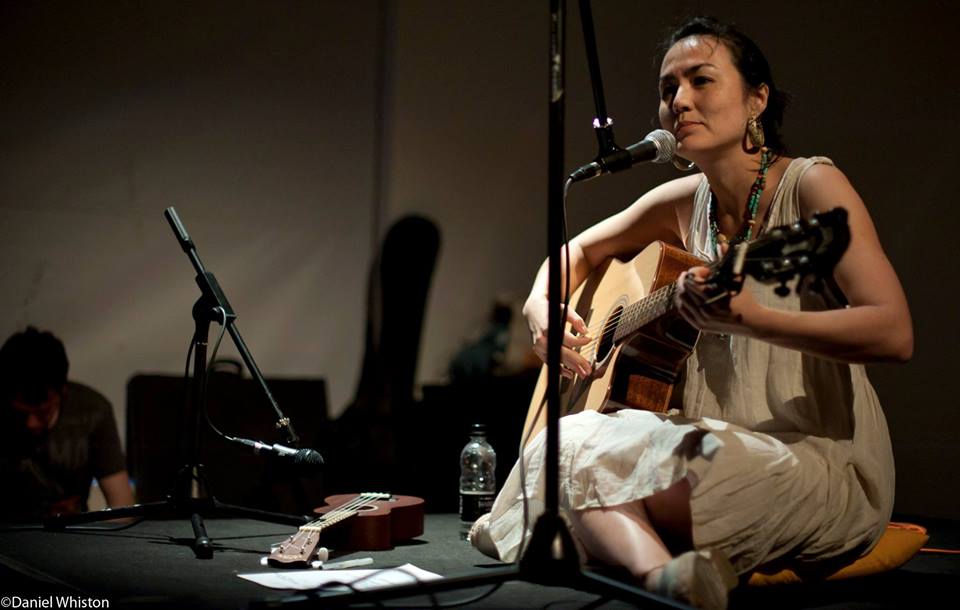 and Saskia Maxwell: See the show here
Jasmine Rodgers, she is someone whom I can really describe as an enigma…she writes, performs (with World class musicians – Scott Mathews…to name but one) and plays her own material, with passion, with humour, with soul and honesty, World music with a truly unassuming style….she has played here before, many times (I believe in this girl)…and what a true professional artist she is. She was front woman to rock band Boa, which to this day has a loyal international following due to their single 'Duvet' used as opening theme song to award winning Japanese anime 'Lain Serial Xperiments'.
Jas gave us a truly special and exclusive performance here last autumn of her life's passion…her music .. I am honoured this show took place here… it is one which will be featured in documentaries one day. When these documentaries, whether about truly special shows or how good live intimate music is, this was one such show.
30th         Mark Sullivan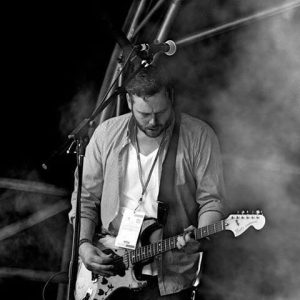 New to The Drawingroom! May I really urge you to come and see this amazing musician, Mark Sullivan and his four piece band. Mark played an outstanding set and we had an enormous evening. It was made special too by the début of 11 year old Ruby Wellsted seen here jamming with Mark at the end of a faultless, note perfect performance.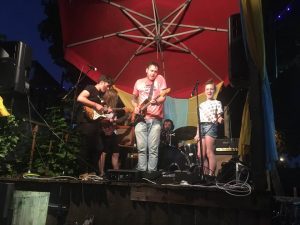 His music is full of energy and anthemic sounds, tunes you will get your head around in no time. His very real enthusiasm comes through as a truly entertaining sound and performance. He is huge fun too, a larger than life character with a big laugh you cannot help but be drawn into.
23rd   Tom Hingley Ben Corby & Treana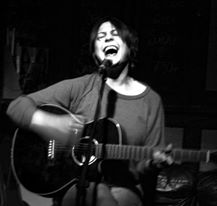 The one and only Tom Higley(formally 90's chart topping band Inspiral Carpets) He's a pro, through and through, stunning and powerful guitar with his rich and powerful voice, strong music and great tunes.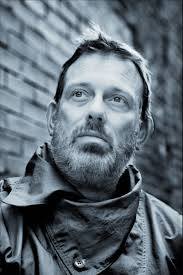 Supported by two other singer songwriters Ben and Treana. Treana was formerly Lead singer of the Wire Daisies before writing, producing and teaching music. She has scored music for TV as well and has been a frequent performer here. Ben holds the title of being the youngest musician to have performed here aged just nine. He's inspired by Ed Sheeran and Jack Garratt...and writes ab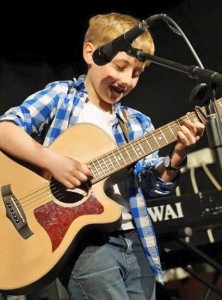 out some pretty mature stuff for someone not yet 14 yrs old…and in an adult song-writer competition, he's currently down to the last ten out of the many thousands who entered… Why am I not surprised?
9th June 2018  Little Brother Eli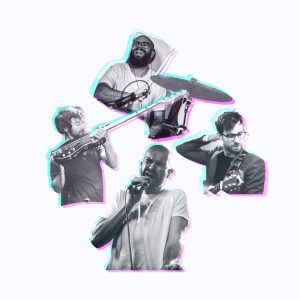 and Lucy Mair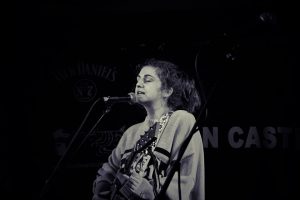 Little Brother Eli are an energetic 4-piece band from Oxford – combining rock, disco and electro sounds with hip-hop rhythms. The band who played here last year have toured extensively since their conception in 2013. I saw them recently at Sofar Sounds Oxford…they have so much energy. Think growling guitars, danceable beats, electro breakdowns and catchy hooks.
Lucy Mair writes and plays some amazing tunes which are simultaneously complex and simple. On guitar and keys, she loops both her voice and instruments, weaving  an intense sound blushed with a classical jazzy soulful mix….'def. one to watch'..would not be at all surprised if she created an absolute classic if she has not written it already.
"Bittersweet and haunting"
May 26th 2018 Hannah White & 91 Nights 

The unique and special sound of Hannah White's voice has a bitter sweet pain to it. I've only heard this in two other artists, one being Dolly Parton and the other Stephanie O'Brian. Her songs are rich with stories of experiences and people who have been in her life. She is accompanied by Kieron on guitar and together their melodic and anthemic music will follow you for days.
I am a big fan of these two…
91 Nights  (Maxine and Mark) they have played here previously, Maxine originally ten years ago, then known as Maxine&Mandy…massive voice, huge range and soulful too.
May 2018
19th     Arielle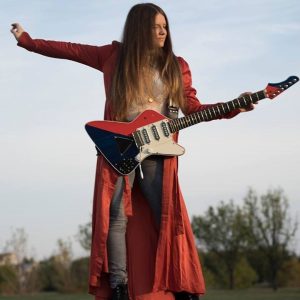 with Lucas Laufen to support. Singer/Songwriter/Guitar player  Arielle  who currently attends ICMP London – The Institute of Contemporary Music Performance 
She spends her time between Austin Texas and the UK. She's already attracted a huge amount of attention having won a US wide guitar competition last year. Lucas(from Oz) Laufen's music is the sort that makes us stop and breathe: sombre falsetto melodies married to shimmering guitar; elemental orchestrations that yearn and plunge the coastal poetry of the wild Australian imaginary.
May 2018
May (2018) 12th     Duotone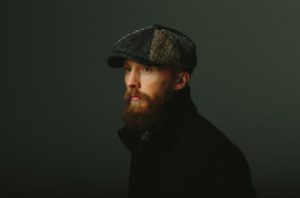 and  Me For Queen

"A hidden gem." –  The Observer / "Seriously spellbinding." – fRoots ***** Songlines / ***** Maverick / **** Telegragh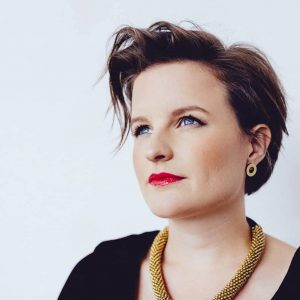 Just some of the accolades and honest observations of Duotone (the alias of multi-instrumentalist, songwriter and live looper Barney Morse-Brown) releases his spellbinding new album A Life Reappearing on 4th May. Like an alchemist Duotone weaves a plethora of instruments of an epic orchestral power – including his pioneering and unconventional cello playing – with a masterful use of a looper for his gentle vocals, which wraps each song in a blanket of intimacy.
Mary Irskine Me for Queen is  a super intelligent songwriter…you can hear it in both music and lyrics. A multi instrumentalist who has captivated audiences inside and out in Francis Yard. 
Two massive voices, both writing and playing their original sounds. Hope breaks hearts each time she plays here and Mark is perhaps one of the greatest showmen to have played here. Both on Keys and with their own original music..of course!
February 15th            Eleanor McEvoy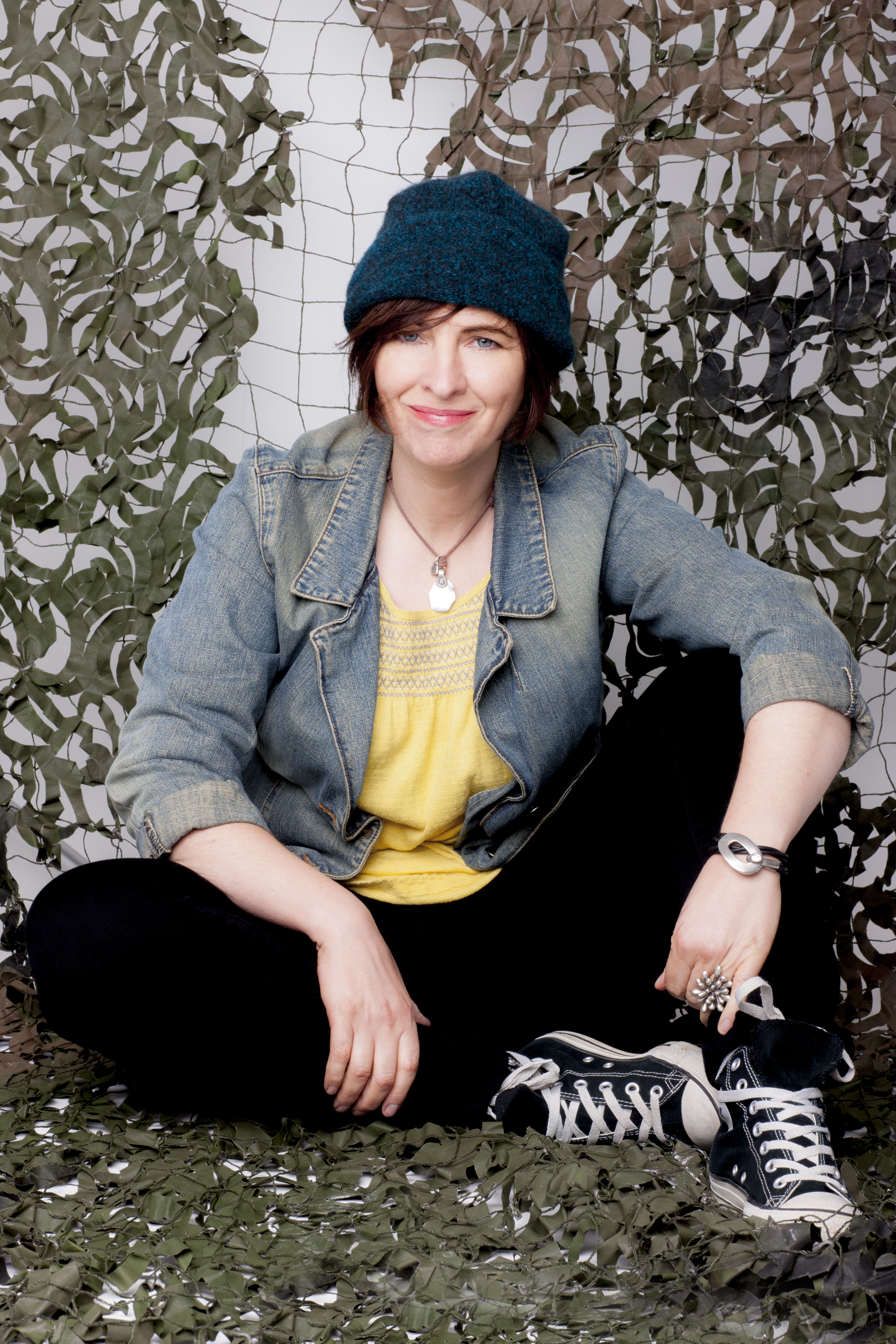 This is the girls whose music 'A woman's heart' became the biggest selling album in Irish music history. So many amazing voices and musicians of World acclaim have accompanied her.
Will Mcnicol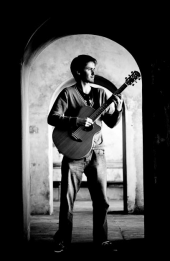 …now on his second UK tour,  supported this legend!
Feb 1st 2014   Caroline Harrison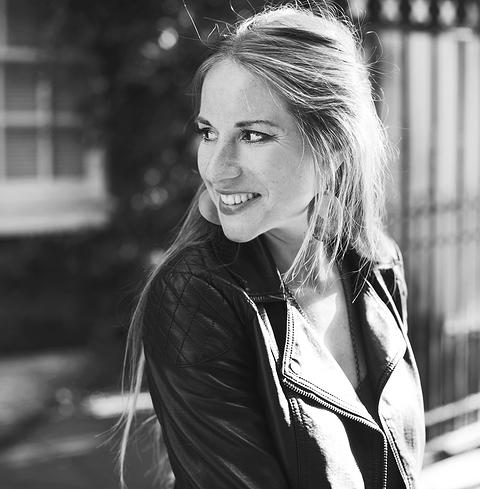 ""A voice of gold" is how Swansea's Evening Post defines Singer-Songwriter Caroline Harrison….and she did not disappoint.
   January 18th 2014…our first gig of the year and what a party..Jack Garratt turned up to play…and what a show, Jack James and Harry.
Saturday night!                    James Kirby 
 and supported by Harry Phillips…who came back from Uni to play for you
Sat 07/12/2013 the gig will be opened by Gaeten Buisson.  'So what?' you ask? Well he was just 10 years old and playing his own work.This is how stars are born! Headlining was Paul Liddell 
 and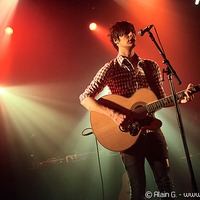 Support for Paul was  Nic Bennett….. listen here
Sat 16/11/2013            Georgie Bird (whose father Dickie taught Tony Moore to fly)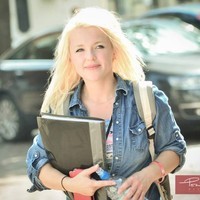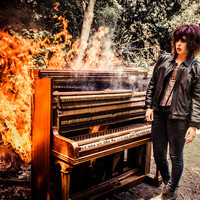 who  you will also find on Facebook here!
"Haunting vocals, oozing with the pain of heartache and beautifully humble production make Jazz's records an enthralling listen – Music Week"
Thursday 7th November A returning giant and pro, 

In addition to the album, you can buy limited edition artwork, lyric sheets, a new electric album and copies of his book, 'Carpet Burns'.
Sat 02/11/2013             Richard Walters  
   and Steve Folk 
Sat 19/10/2013            
Odi This girl was honoured at being good enough to perform at the closing of the Paralympics. She has completed a mammoth tour in 2013 and as this is her second visit, you will understand, she is that good.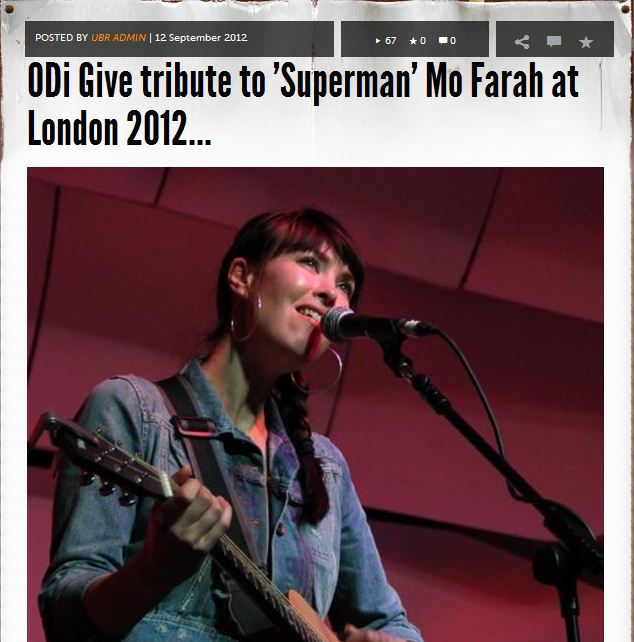 and Jon Kensie 
 …well here's a story; it's taken seven yeas to get Jon to play here…I discovered him at Glastonbury 04/05 and by a quirk of events, he was instrumental in helping Juju (LittleFish) in her career… really looking forward to hearing him again.
 Carnival time….with Don Perera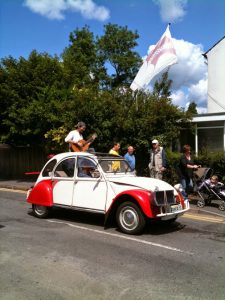 21st       No gig
28th April 2018    The Portraits & Emma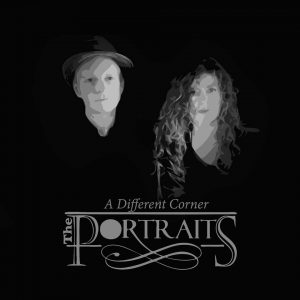 Ballantine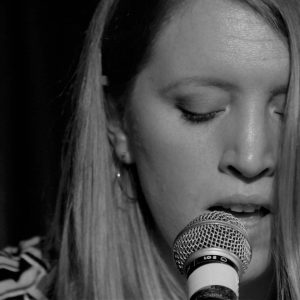 Jeremy and Lorraine have played here on numerous occasions, both have become dear friends over the years and I am delighted to see them evolve and continue to write engaging and beautiful memorable music. Feature on National Radio as well as a plethora  of regional BBC radio shows, the band which came out of Glastonbury, these are two truly special artists worth your attention. Folky and melodic, tunes you can walk away with, lyrics that mean something, and a force for good.
With a  no. 1 album and recognition from Q Magazine and Glamour, Emma Ballantine is rapidly attracting acclaim for powerful songwriting and a 'shapeshifting vocal gift' (Gigslutz).  Her music is inspired by artists including Suzanne Vega, Tori Amos and Kate Bush, weaving together folk and contemporary influences to create her distinctive, storytelling style. This will be her first Drawingroom appearance; I am really excited about this girl. She has a rich warm and powerful voice, this is a Malbec of the finest order..come hear!
A finalist in the 2016 UK Unsigned Songwriter of the Year competition, her music has been played by BBC Radio 2, BBC 6 Music and BBC Introducing, and she has been described by Resonance FM as 'a unique voice among modern songwriters'.
Sat 05/10/2013           Dan Wilde  has been making a name for himself on the UK acoustic folk scene for the past 5 years, performing his own brand of richly observant folk all over the country with appearances at Cambridge and Beverly Folk Festivals.
…and, he was just the most lovely and charming of musicians to have played here. An instant hit and he'll be back!
and the one and only…
 .Hannah Scott returned..in spite of her cold, she was brilliant.
Sat 21/09/2013                                     
 Franc Cinelli  and the stunning sounds of 
  Sean Taylor, with his new album…what a treat!
Thurs 19/09/13                                      
 The Walkingstick Man . Blusy and on a short UK tour
Sat 07/09/2013                                     Dan Whitehouse who was described as  "sensational!…by none other than Tom Robinson (BBC 6 Music) he went on to say 'what makes me really angry, is if that song had Peter Gabriel's name on the sleeve it would be hailed as a major return to form..Dan's music deserves a lot of respect" and Jeremy Vine BBC Radio 2 as  "fresh and exciting." Dan's second appearance here, long overdue too!
   and supporting Dan were…     
..an all girl folksy rock and pop band in their late teens who delighted all.
then…on Thursday 29th August: Jason Lucket 
 was here to entertain. Jason (from LA) 
Sat 27th July                        a bonus event all about raising money for Shed in the Park, the 'all' inclusive theatre company which has done so much with and for so many kids over the last six or seven years it's been around.
Shed@ThePark Theatre Company, based at Chiltern Hills Academy, is all about raising the aspirations of local children and young adults irrespective of their background or ability. Their vision is to build a sustainable theatre that brings together many more children and adults, from a range of backgrounds, to create wonderfully innovative, inspiring, inclusive theatre. and supporting this event are two Drawingroom favourites,  Russel Joslin and Sadie Jemmett 
   Sat 20/07/2013           Cole Stacey & Joseph O'Keefe 
  guitar, violin and a fusion of folk, rock, classical and intriguing foot stomping music.They had just played at Larmer Tree Festival 2013..They absolutely nailed this show. Never have so many people been on their feet…dancing and singing…wonderful. Supporting them all the way from Holland were 
 SnowApple, a Dutch 3 piece girl band.  All of them compleely mad and brilliant with it. A bonus to the night's party,  Royal College of Music vituoso guitarist Declan Zapala slotted between these two. He was warming up for the fringe…and boy, he melted it.Sat 06/07/2013                     Jasmine Rodgers  
  and Amrit Sond 
 both delivered their own unique sounds and melodies. Amrit is a Grammy winner and his sounds carry the genes of his heritage, fused with jazz and classical influences. Jasmine who sings and plays with a sound of her own. Formerly lead singer of Boa, whose fame stil ripple around the World. Jasmine is the most viewd musician on Drawingroom videos.
whose voice, words and music will touch your very soul. Tuneful melodies and words, taking you on a magical journey whilst sitting in the comfort and safety of this place. It will was totally amazing evening. Along with Katey is Sean Taylor 
 one of 'Whispering Bob's' favourite emerging artists, shortlisted this year for The British Blues Awards for the most Original British Blues song of 2012…..and what a sensationApril 7th   2018     Mr Joe Slater  started gigging here a year before he was signed to Talenbanq…his authenticity shines through his like a bright shaft of lightning and Joe's openness to life itself, makes him an endearing soul to be around. Take a little bit of each of the following…Paulo Nutini, David Gray, Liam Gallagher and some McCartney as well…then draw from this a restless creative soul who is about to explode into the musical future of great music; remember these words, someone special has arrived, Mr Joe Slater. Supprt came fromNaomi Banks came a few months back and seduced us all with her jazzy bluesy sexy voice, along with some great tunes and powerful punchy lyrics….delivered with effortless confidence.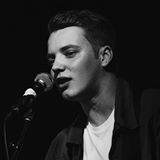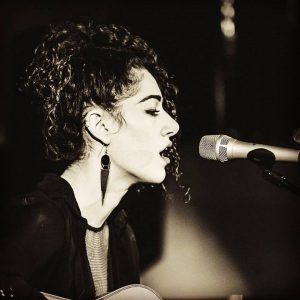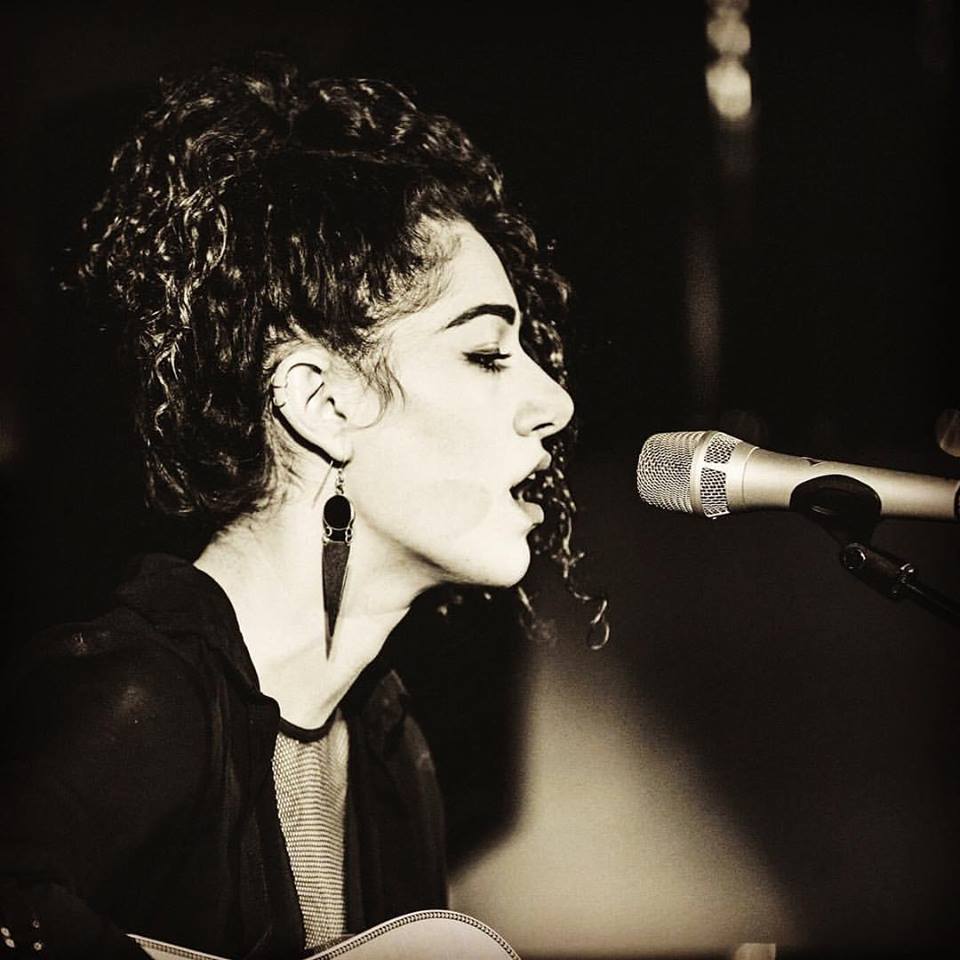 I am continally blown away by the extraordinary talent we are able to host here.
  Kimberley Anne was! ..such a great support to Damon Dwyer… Tom Hingley who for the second time gave an amazing performance and told us stories of the Madchester days…  We Ghosts  our first guests of the year and last year, Mahoney & The Moment delightful people, thank you. When Bob Harris described  Sean Taylor as "an absolutely superb guitarist … reminiscent of John Martyn" he was so right! Kenny White  … Julie Hawk too -then before this Mark Abis! Mark Abis What a complete delight, the man, the music and his words; crafted words and melody, as perfect as water.  Jo Hamilton who graced this yard in 2011 and then again at the 10th Anniverary Party here in 2012. Odi  who left us to play at the closing of the ParaOlympics- Les Payne the most gigged musician in GB and father to so much amazing music –  Tom Greenwood who co-wrote and played with Finley Quaye for many years.  Kirsty Hawkshaw  of Opus 3 fame. Hearing 'Fine day' unplugged here in the yard summer 2004…it was stunning. Little Fish,  one of my most extraordinary finds, and was blown away by her from the moment she struck the first note…they have played here often too. This is one of Juju's favourite venues and she's played here since 2006. She like  Jo Hamilton , really have the originality and ability to change music. Tinlin played at our first gig back in 2003, several times in between and played at our 10th Anniversary. They rank along side Marvin Gaye and The Beatles in having one of their songs covered by the legendary Paul Carrack ,  Hannah Scott too has been here on many occasions and is a regular performer now at The Royal Festival Hall due to our relationship with the Southbank at The Real Food Festival- Mark Hole, one of Juju's favourite performers, has played here often too, and having supported Tori Amos, holding the Albert Hall to rapture…he is one of the finest showmen ever to perform here. Treana formerly of the Wire Daisies is one our favourites too. She's a wonderful voice and prolific writer too – Skip MacDonald the legend that is Little Axe– Brooke Sharkey – Robert Castellani – Luke Oldfield (Gypsy Fingers) – Jack Garratt – Karima Francis – Jason Luckett – Lisbee Stainton – Jasmine Rodgers – Rokhsan – Jont – Tallulah Rendall – Steve Rodgers – Jo Hamilton – Russel Joslin – Emily Barker – Kal Lavalle – Jack Palmer – Alice Shaw – Ellen and the Escapades – River Seven – Will McNicol – Charlotte Eriksson – Stephen Langstaff – Caesar Goddard – Dan Whitehouse – Jessica Harvey – The Portraits ..some of the lovliest musicians you could hope to meet- Paul Cook ..Simon&Garfunkel + Lennon & McCartney distilled into one man and again recently featured on Dermot O'leary BBC Radio 2. Francis Rodino If ever there were a number one, waiting to be there…Fire. It's a complete piece of work. Katey Brooks  enchanting, passionate and captivating, amazing voice and stage presence –  PieFinger totally charming and beautiful music – Creag & Morwenna – Deborah Rose – Estas Tonne – Cara Luft who left here to play for Bob Harris, live on Radio two. Local boys Big Sixes –  Jessica Harvey – GeEkgiRL – Littlelostdavid – Reverse E  who evolved into BATG-  Simon Jof –  Rachel Bell  Justine  Nez & JujuLittle Fish who have evolved into Candy Says –    Sadie Jemmett who exclaimed at the end of her set…'Wow, you listened, thank you so much'- The Jim Dolan Project whose first album went into the top 10 on iTunes album charts Deborah Rose  – Tom Moriarty  – Mahoney & The Moment In 2005 we did the first 'Moving Art Show, screen across the yard, incorporating some work by Sir Ridley Scott for PRADA, edited by my good friend and Glastonbury buddie Dayn Williams together with a shortfilm premiered here in the UK at The Drawingroom. This film too was edited by Dayn  and went on to to be an Academy – nominated film, in the short films category. THere's been much before, some history lost from the old website…no matter, below you will find still more artist you can link with. Russel Joslin  
 confirmed for OxJam 2013 returns to see us. He first played some three or four years ago and has been much missed. He's more than a touch of Bob Dylan to him, insightful words and angry music, together with catchy sounds.  
 Emily Maguire   (& Christian Dunham) Emily Maguire is an acclaimed singer-songwriter whose songs have been played regularly on Radio 2 and has toured with the likes of Don McLean, Eric Bibb, Roddy Frame and Glenn Tilbrook. Originally from London, Emily was classically trained on cello, piano and flute before she discovered Bob Marley, and taught herself to play his songs on the guitar. When a chronic illness left her stuck at home for months on end, she started writing her own songs to pass the time. … and William Healey both new discoveries ( William via Robert Krczal-thank you) and just 18. He is very much like I imagine I might have found Dylan to be at the same age; raw and emerging with an energy only found at this age, a Jake Bugg …but all his own sound. Sophie Henderson
 her first outing here. Sophie has been gigging for years and following the birth of her first child, has taken a little break from this, so it's a huge pleasure to be able to welcome her back to live performance.
 The English Rose Lisbee Stainton As Lisbee's UK 2013 Spring tour comes to a close, this will be one of the last times to catch her unless its behind a sea of faces at one of the Festivals you may catch her at during the summer. She is supported by 
 Alex and Rolf Tinlin (the name of the band) and dishing out the beat is Jack Carrack, who have themselves been supporting one of the most famous names on the circuit, Paul Carrack.  Rolf&Alex are local boys and have their own original sound; it's so origninal, Paul chose one of their tracks for his new album…and from their music you will hear sounds of Nick Drake, Simon&Garfunkel the Beatles , yet all distinctly their own. Beuatiful harmonies and tunes.   Sat 20/04/2013            Polly Barrett  
 was new to us..she began her music career as a busker on the streets of Cork City. Her mellow, folksy songs and clear, easy voice reflect her love of nature and matters of the heart.  Polly's debut album entitled 'Mr. Bookshop' was released in October'11 and is set to cast her as the new jewel of acoustic folk-pop. Hannah Scott 
 has now joined a list of names upon our top table in the Cameron Gallery…as always, 1st class performance and joined by Stephano on Cello…stunning.
In 2005 we did the first 'Moving Art Show,' incorporating some work by Sir Ridley Scott for PRADA, edited by my good friend and Glastonbury buddie Dayn Williams together with a shortfilm premiered here in the UK at The Drawingroom. This film too was edited by Dayn Williamswent on to to be an Academy Award – nominated film, in the short films category.