For Events, click on the picture below
http://the-drawingroom.co.uk/gigsparties-temp/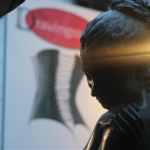 I hope this site reflects some of the beauty and serenity of Francis Yard and my home, The Drawingroom. Web Clubs here in Chesham have done a huge redesign of this site and it is now my job to update the information….so watch this space!
The aim with this site is not to offer an alternative to visiting, but to expand and explain some of what goes on here with the art, music, food.
Please select the's happening, you will find a series of blogs about what's coming up.
If you have your own news, please feel free to e-mail me or simply drop into the gallery.