: I hear exciting things about this girl. 'Kezia stopped me in my tracks. She has a truly beautiful voice, like Anne Briggs but Cornish' said Neil Halstead ..and "I think she is exceptional – one of the most original and exciting artists to come out of Cornwall" no less than Ralph McTell!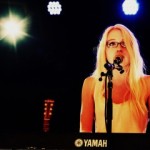 Kezia is a singer/songwriter who's sound drifts between folk and blues with a tinge of country. Her lyric based songs are accompanied by thoughtful melodies on the guitar and piano. Kezia's mature voice sings heartfelt lyrics of matters that many can relate to, conveying a certain melancholy that is heard throughout her music. & Three Pilgrims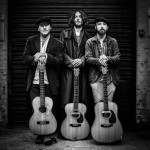 Our favourite party people whom we love so much have already played three times this year…it's like the Traveling Wilberies ..musicians  whom have formed bringing all their combined talent, experience and beautiful sounds in a new band.