We're back with another stunning night of music food and entertainment this coming Saturday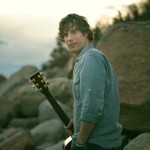 Jesse Terry  "Jesse is a troubadour in the classic sense. His songs and voice remind one of James Taylor, Dan Fogelberg, and even Ryan Adams. He writes with true craft, and his melodies linger with you long after just one listen. He sings the melodies with passion and believability every time. It is easy to be struck by how great his songs are and how Jesse delivers them with such ease."
Sharon Lewis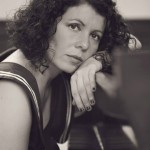 Much revered for her tender and heartfelt songs, enchanting songstress, Sharon Lewis weaves a rare and compelling spell with delicate vocals and piano/guitar playing.
Formerly of the highly regarded female duo Pooka, whose union spanned a decade releasing four albums and several EPs to great acclaim ('so fine, it's almost worrying!' **** Q Magazine). Sharon has enjoyed a diverse musical career writing and recording with eclectic artists such as Orbital (Middle Of Nowhere) and 1 Giant Leap (What About Me?) which featured
artists such as Michael Stipe and KD Lang; she also performed alongside Ani Difranco and Martin Carthy in Anais Mitchell's brilliant Folk Opera 'Hadestown'.
Sharon is now promoting her most recent album en-titled Roses At The Top – a gentle and poignant work that takes the listener on an emotional journey through the hearts valleys and rising mists up to the top of the mountain
where wild roses are rumoured to grow. Themes of love, longing and transformation take precedence.
One of her biggest fans is Mark Abis, whom you will have seen perform here…and as an acclaimed singer-songwriter himself, will give you an idea of just how good she is..
Book yourselves in right now for a fabulous show this coming Saturday…bring your kids (under10 for FREE)..and celebrate another night of music food and great company here at The Drawingroom…01494 791 691
Or text me with your name and numbers to 07973 664 551
Best wishes r