Sat 19/09/2015                Melinda Ortner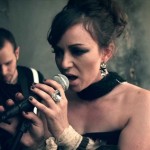 and Jazz Morley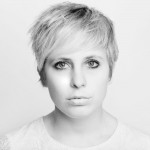 Melinda has a unique sound, and certainly of the quality of Regina Spektor, with an emotive, smoky voice combined with her keyboard. She gives you the feeling of being in some hazy city at dusk amid the noise and the chaos, wandering through the passing crowd, lost in your thoughts. She writes amazing songs, plays wonderful piano, and to top it off, amazing unique voice. She started music from her father's footsteps, now she's recording her first full length album, making music videos and being shopped around for a record deal. After comparisons to Fiona Apple, Muse and Alicia Keys, she's more than on her way.
Jazz has played here before, many times, again, use this as a measure of how exciting she is. Recently having her first national airplay  on BBC Radio two with award winning DJ and music pundit Dermot O'Leary. She is as unpretentious as they come, utterly the girl next door, with a voice to make you weep as she effortlessly pours out her heart with a rich bluesy style to her accomplished piano playing…we love her.
If you're planning to come…word is..book early! Mail me!