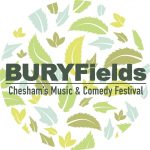 There's no Drawingroom gig this weekend..instead there's a music festival here in Chesham…and if you've not got your tickets yet, you'd better get your skates on. Tickets can be purchased online.
here's the LINK to purchase your tickets to the day!
If you've been you'll already know how great an event this is,  and if you have not, then believe me, this is a real hallmark of strong community. If you are looking for an opportunity to engage with new friends in a safe environment, this is it.