Quick heads up!
I'm taking some time away from tomorrow (back in May). This Saturday will be the first Drawingroom gig I've not hosted…

Paula and two dear friends Victor and PJ will be here to look after you: I will be watching it live in Hyderabad..I'm hoping Jonathan Hobbs and Sam (sound and vision mix) will swing the camera round on some occasions so I might see your happy smiling faces! 
I am confident the whole Drawingrooom family will pull the whole thing off, put on an amazing show for you and together with a freshly-made, home-cooked supper…this really is one of the best living room vibe gigs you could ever go to. Katey, the headline is worth seeing all by herself.
Katey Brooks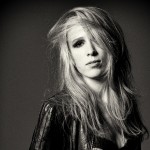 returns for the first time in two years, following two World tours, just back from Oz.
.. I know you will be blown away by her unique and remarkable sound, the sexiest blues, seductive tones in the music which will wash across your whole being…Come and hear her live.
Katey is supported by a new voice, Ash Radford (and girls, he's a bit of a looker)  

 so, get your places booked close to him (there's still some front row seats available); come for another night of magic and music this Saturday the 16th.
7th May                  No gig..I will be away travelling….mostly!