5th March           Will Mcnicol & Chris Woods-Grove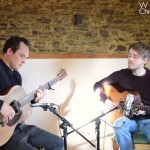 ..and opening making his début here, playing some music scored by Will is 13 year old Richie Carr.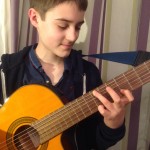 The headline is an exciting collaboration. Two of the finest guitarists, certainly of their generation and perhaps in Europe…Will, already crowned Acoustic Guitarist of Great Britain and chosen to perform alongside Antonio Forcione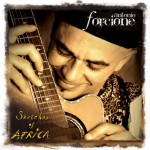 in 2015 and with many more shows together to follow in 2016. The Mcnicol Woods collaboration created is what you will see performed: 'A brilliantly brooding neo-minimalist masterpiece, written and recorded in 48 hours. This new ground breaking album #48HourAtlas '  Chris is a guitarist, composer, performer, producer, and an educator. Touring across the globe appearing at festivals including Glastonbury Festival (UK) across to  the likes of the Mikulášsky Jazz festival in Slovakia, with performances in art houses, theatres and even prestigious shows such as the NAMM show in LA. His mind bending guitar approach is exceptional, his multi faceted creative mind has spilled out into an array of different concepts including 'The Chris Woods Groove Orchestra'…..their first performance of this album here at The Drawingroom.
Richie Carr is making his début here and the exciting link here is that Will has been a hero of Richie's for many a year, and as complex and challenging as Will's music is, Richie will be performing some of Will's music …infront of Will. No pressure here then! Watch it LIVE HERE