13th                   Sean Taylor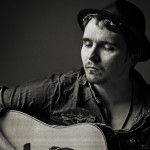 George Corby (14)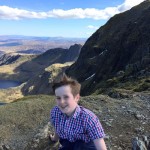 who like Grammy award winning artist Amrit Sond and Sean has performed here before.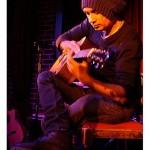 Grammy Award Winner Amrit Sond has graced the same billing as some of the world's most renowned Guitarists on the scene today: Dominic Miller (Sting), Hugh Burns (George Michael), Ronnie Johnson (Van Morrison, Leo Sawyer).
Of Indian origin but born and raised in Nairobi, Kenya, Amrit was exposed to both Indian music and African folk music at a very early age. As a young teenager, he moved with his family to Kuwait, where he developed an interest in Arabic and Eastern music. This, coupled with the earlier Indian and African influences, has helped to shape his unique compositions. Only last week Amrit was the GSMC's 1st Choice as Instrumental Artist of 2016. He takes guitar playing into an artform of its own…breath-taking.
Headlining will be Sean Taylor.  "An absolutely superb guitarist … reminiscent of John Martyn" Bob Harris, Radio 2  "Articulate, compelling … brilliant" (Four stars) Mojo Magazine "A bluesy devotional intensity that rightly draws comparisons to John Martyn" Q Magazine 'A fine blues guitarist … Taylor is a man to watch' Guardian "the lyrics are absolulety amazing" BBC Introducing "My main listen today – Springsteen and Taylor are cheering my day…brilliant, stunning songs. Great album.'  Mike Harding "Formidable and skilled…recalls Chris Isaak.' (Four Stars) Uncut 'Sean Taylor's work just gets classier … his talent might yet puncture the mainstream' Classic Rock 8/10 "A star in the making …a superb talent" Metro "Sean Taylor is a wonderfully talented modern troubadour whose sincere, thoughtful songs pull you in. I've had the pleasure of sharing the stage with him. He swings. Check him out!" Eric Bibb "Sean Taylor is the king of the singer-songwriter styling … A classic album" Maverick Magazine "bold and brilliant masterpiece" Folk Radio UK "Remarkable" Danny Thompson….nuff said!